Wildlife experts successfully brought together a rusty-spotted cat and its errant baby in Pune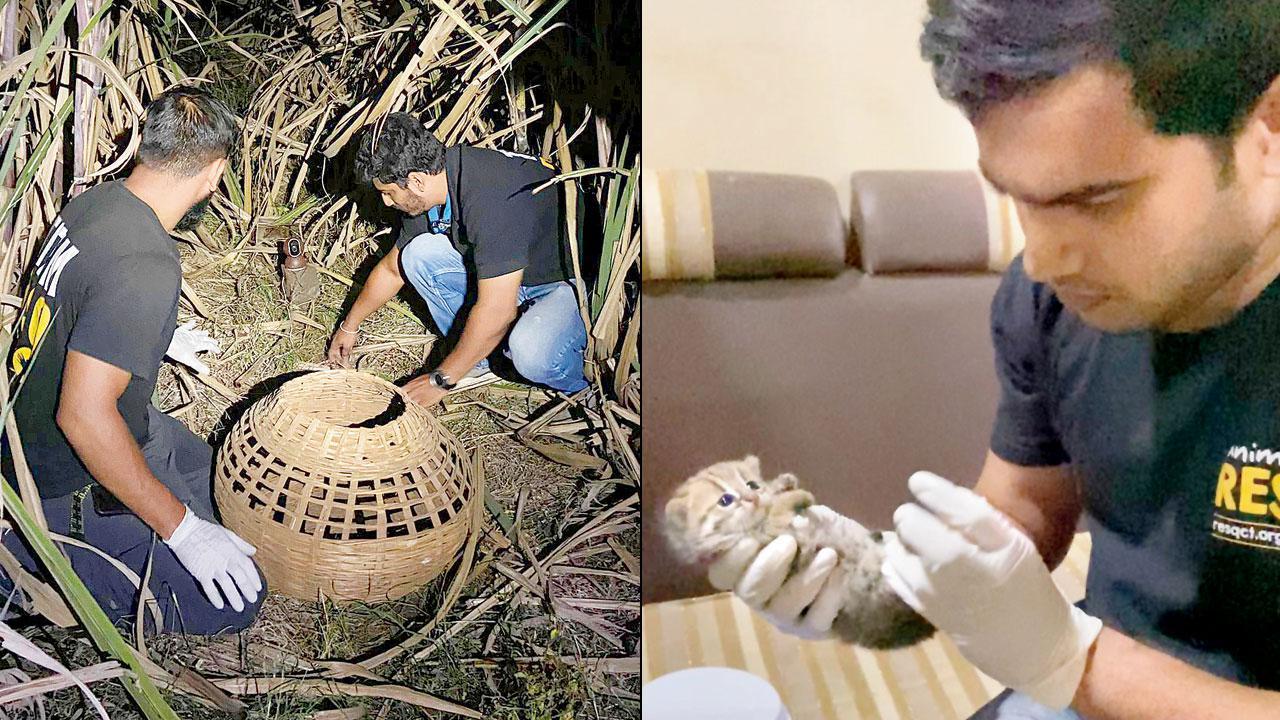 The rusty-spotted cat is one of the world's smallest cats. The team placed the kitten in a corral, and hoped that the mother would hear its cries
In some good news, NGO RESQ Wildlife Team, Pune, along with the Maharashtra Forest Department, have successfully managed to bring together a rusty-spotted cat and its kitten. The species is one of world's smallest wild cats. On the evening of November 19, a one-month-old kitten was discovered in a field near Alandi, a town in the district of Pune, while sugarcane harvesting was underway.
Without wasting any time, the RESQ Wildlife Team reached the location to attempt a reunion of the kitten with the mother, as it stands the best chance within the first 24-48 hours. The veterinarian checked the kitten's health while the rest of the team surveyed the location, set up live cameras, and then placed the kitten in a small, but secure, tipping corral. Dr Shardul Salvi, RESQ veterinarian, said, "The kitten was fit and active and we hoped that it would make enough noise to be located by its mother."
Five hours later, the team watched as the mother came calling for her kitten, grabbed it and vanished off the scene quickly right into the sugarcane thickets. Naresh Chandak, a senior rescuer, who has conducted numerous successful reunions previously, said, "Our revised systems are turning out to have a high success rate for reuniting small wild cats." RESQ Wildlife Team also spoke to the locals, and cleared confusion about it being a leopard cub.