In recent times, many instances of wildlife coming in contact with humans have been witnessed in and around Mumbai, especially near adjoining areas of Sanjay Gandhi National Park (SGNP). Leopards have been spotted in Mulund, Bhandup, Borivali, Andheri and Thane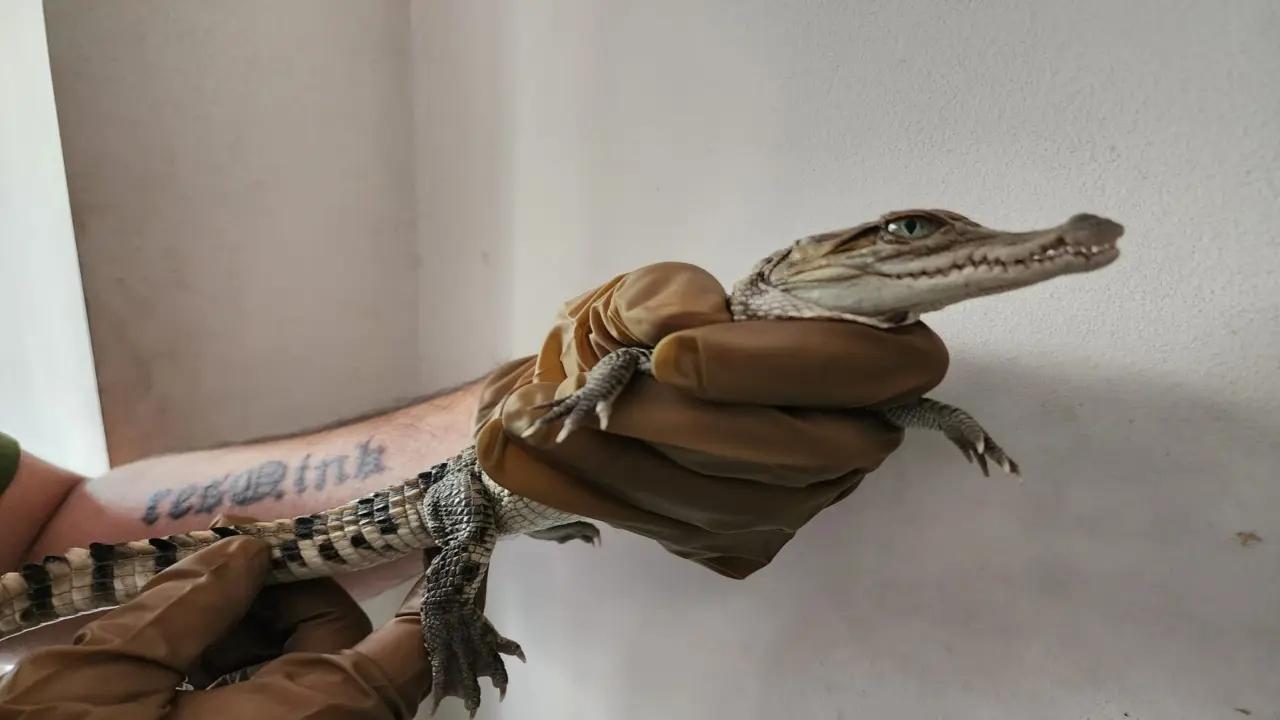 Snakes are the most common reptile in India and also among the most misunderstood of all animals Pic/RAWW
Today we see various architectural and infrastructural structures being made every day for human use. This rapid urbanisation poses challenges for sustainable development and public health. But the picture looks even grimmer for animals.
Explaining how urbanisation or concretisation is affecting wildlife in and around Mumbai, Pawan Sharma, founder and President of RAWW (Resqink Association for Wildlife Welfare), said, "We live in a very unique, urban-wildlife landscape. Urbanisation or concretisation has been happening for a very long time now. The city (Mumbai) has been developed over the years. We know how islands were connected to form this city. Now gradually when we are developing, the conservation of urban-wildlife is being ignored."
ADVERTISEMENT

Human-animal conflict 
In recent times, many instances of wildlife coming in contact with humans have been witnessed in and around Mumbai, especially near adjoining areas of Sanjay Gandhi National Park (SGNP). Leopards have been spotted in Mulund, Bhandup, Borivali, Andheri and Thane.
Wildlife specialists assert that these instances have increased because Mumbai is a bio-diverse city with woods right inside of it, there is always a chance that people and animals will come in contact, even outside of the forest. However, people should engage with them in a way that doesn't hurt either of them.
Talking about how to tackle these instances like leopards entering housing societies, Sharma explained, "One of the most important things to check is how many times have these things happened. How many times were humans injured? So, if you see there have been plenty of these instances in the periphery of Sanjay Gandhi National Park. There have been instances where a leopard entered a school in Mulund, a leopard entered a kindergarten school in Andheri and a leopard even entered a mall in Thane. But if you see in all these instances there was not a single case of human casualty."
"Though there have been few instances where a toddler or an adult had been mauled to death by a leopard. But we studied the cases and the pattern and later we were able to evaluate that there were certain human errors because of which these cases took place," he added.
Sharma further said that the movement patterns of these animals are based on their instincts and not intentions. "Leopards do not have intentions to harm humans and they wish to coexist with people," he added.
Also Read: IN PHOTOS: World Wildlife Day 2023: Exotic wildlife species found in Mumbai

Tracking big cats:

Sharma explains that there are two scientific techniques to monitor the movement patterns of these big cats. "There are camera tracks, which are stationed on trees where these leopards live. We identify these camera tracks by tracking the paw marks of the big cats. We find these paw marks and we place the camera tracks on the strategic locations. Later, we zero down on the animal which is captured on the camera. After that, we follow the trail and constantly keep monitoring the movements of the leopard. The second technique is a radio collar. This is the first time it happened in Mumbai that last year and last to last year five leopards were radio-collared. A radio collar is a device through which we can track the leopard in real-time," he said.
He said that leopards have unique spot patterns through which they can be identified. "All the leopards can be recognised by their unique spot patterns. Like humans have unique fingerprints, leopards have unique spot patterns which means that we can identify them individually. After recognising them we give them their unique names like LM1 (Leopard male 1), LCM1 (Leopard cub male 1) and so on," Sharma said.

Monkey sightings:
In the city, there have been increasing reports of monkey sightings. Some of them have even been reported in locations with less local greenery. The founder of the Resqink Association of Wildlife Welfare (RAWW) said that the monkey menace has increased due to mistakes made by humans. "People tend to feed monkeys on commands of local priests for religious purposes. This leads to changes in the eating habits of monkeys as they stop making efforts to find food themselves. Monkeys begin to approach humans for their meals thereby changing their natural instinct to hunt food. One needs to learn the difference between domestic and wildlife animals - Monkeys should not be fed in order to curb their menace in the cities," Sharma said.

Snakes in the city:
Sharma said that snakes can be found all across the city. "Due to the monsoon, snakes come out of drainage sources with the purpose of hunting in residential areas. Drainage serves as a thriving habitat for snakes as they find food, shelter and mating partners there," he said. The founder of the Resqink Association of Wildlife Welfare (RAWW) said that in order to curb snakes from entering human habitats, it is essential to manage edible waste. "Such wastes are consumed by rats and rodents which serve as food for snakes. Thus, the problem has to be curbed at the root level," he added. Do you agree with the management`s decision of only letting devotees offer jal abhishek at Babulnath temple?