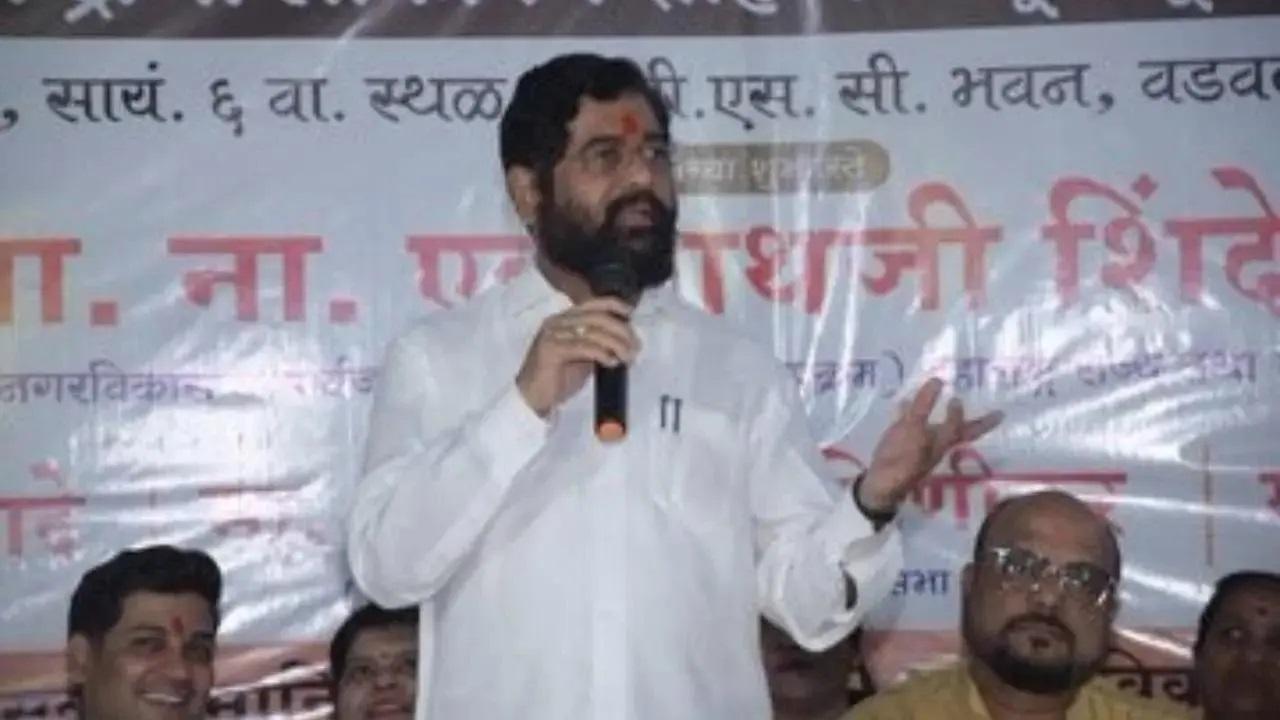 Eknath Shinde. File Pic
Updated
1 month 1 day 21 hours 47 minutes ago
08:36 PM
Rains causing a traffic jam on Thane-Bhiwandi-Nashik road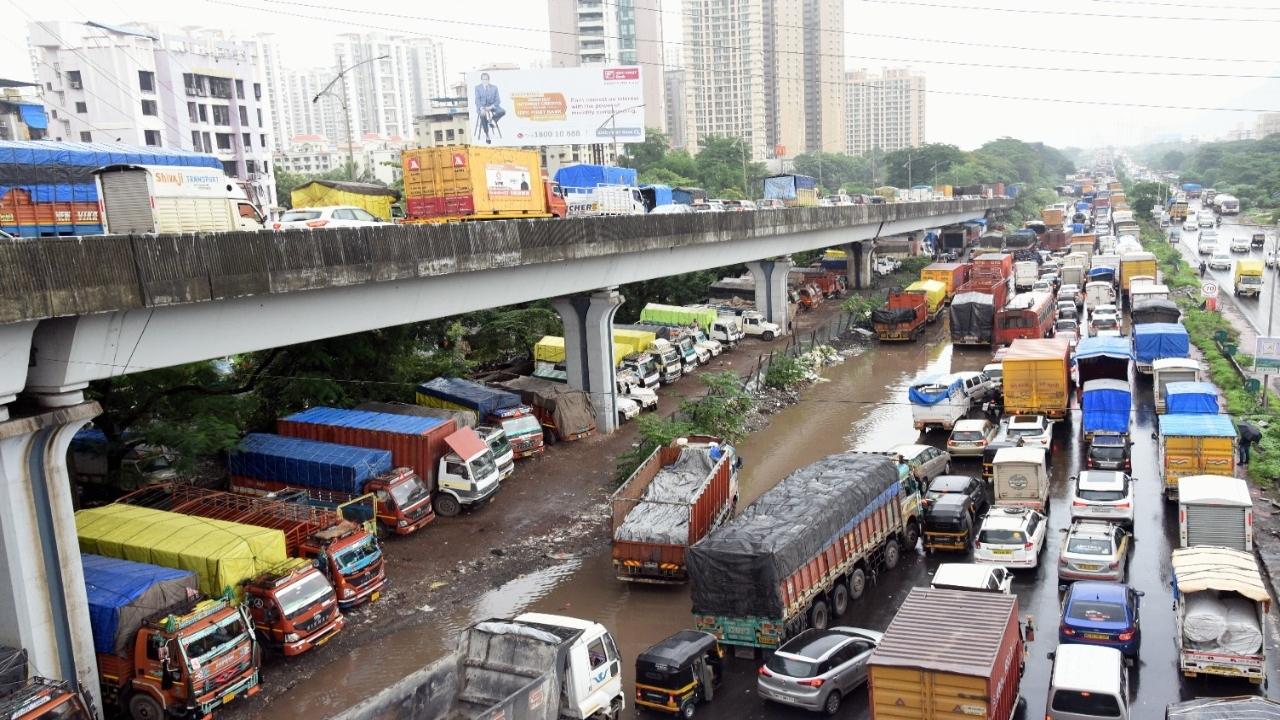 Due to heavy rains, a traffic jam was seen on the Thane-Bhiwandi-Nashik road. Pic/Sameer Markande
Updated
1 month 2 days 14 minutes ago
06:09 PM
Maharashtra CM Eknath Shinde asks authorities to remain on toes during monsoon and ensure no loss of life
With parts of Maharashtra, including capital Mumbai, witnessing heavy rains, state Chief Minister Eknath Shinde on Wednesday chaired a meeting of the officials, where he asked them to remain alert and take necessary steps to ensure that there is no loss of life during the monsoon.
Updated
1 month 2 days 2 hours ago
04:23 PM
Additional Municipal Commissioner visits Dahisar Subway to take stock of situation amid heavy rains
Additional Municipal Commissioner (Projects) Shri @VelrasuP visited the Dahisar Subway & reviewed the pumping arrangements along with senior engineers of BMC from the Storms Water Department & Sewerage Operations Department. pic.twitter.com/Ar3F00cJpi

— माझी Mumbai, आपली BMC (@mybmc) July 6, 2022
Updated
1 month 2 days 2 hours 45 minutes ago
03:38 PM
IMD issues heavy rain alert for Maharashtra from July 6 to 8
The India Meteorological Department (IMD) issued a heavy rainfall alert for Maharashtra on Wednesday and the next two days, as state capital Mumbai continued to witness heavy downpour for the third consecutive day, resulting in a landslide near a chawl, water-logging at many places and traffic disruptions.