Brand new plays, rehearsal backstage, news, gossip What's On tells you what's up in the world of Mumbai stage, and where you can catch it. Look out for your weekend theatre guide, right here, every Saturday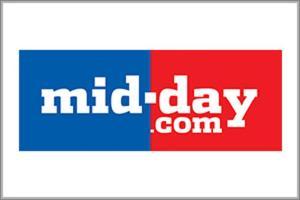 Brand new plays, rehearsal backstage, news, gossipu00a0What's On tells you what's up in the world of Mumbai stage, and where you can catch it. Look out for your weekend theatre guide, right here, every Saturday

When Rakesh Bedi opened Massage in February 2003 at a preview held at a Vile Parle-based school, among the special guests was the late Vijay Tendulkar, the writer of the monologue. As Bedi went through the paces to display his histrionics, he was extremely anxious. Though we have seen the actor in his comedy avatar on both television and the big screen, Massage allows Bedi to explore the best of both repertoires. It was not easy to be watched by the noted Marathi litterateur while enacting his piece of work. After the performance, Tendulkar went up to Bedi and congratulated him for doing complete justice to the monologue. Only then could Bedi breathe easy.

The Marathi original has been translated into Hindi by Dr Vasudha Sahastrabuddhe. Produced and directed by Harbhansh Singh, Massage is about Happy Singh, who is most unhappy with what shape his life is taking, as he struggles to be a film star. Bedi enacts 24 characters that range from a film producer to a South Indian actress and a shrewd politician. Fed up of the happenings, Happy Singh leaves the film industry to become a gym instructor. The title refers to the massage of a person's emotional state of mind.
Massage will be staged at 8 pm on Sunday, January 4 at Manik Sabhagriha, Bandra.
Call 65713771


Yatri Theatre Fest begins

Om Katare begins his festivities from today. His troupe Yatri completes 30 years and the writer-director has planned a year-long celebration. The opening ceremony will be held at Prithvi Theatre, Juhu at 5 pm today followed by the staging of their musical, Ek Tha Gadha. This was the first production Yatri had staged and it has been specially revived for the fest. Penned by the celebrated writer Sharad Joshi, Ek Tha Gadha is a political satire on power struggles and the extent leaders can go to in order to retain power.

Catch Ek Tha Gadha today at 6 pm and 9 pm, and on Wednesday at 9 pm at Prithvi Theatre, Juhu. Call 26149546

The line up for the Yatri Theatre Festival at Prithvi Theatre for the coming week include:

CHINTA CHHOD CHINTAMANI is about bridging the generation gap. On Sunday at 6 pm and 9 pm

KAAL CHAKRA is Jaywant Dalvi's classic drama on the mental and physical anguish that old couples undergo. On Monday and Tuesday at 9 pm

HADH KAR-DI AAPNE features the trauma and comedy of a 52 year-old who realises that a bundle of joy is on the way. On Thursday at 9 pm and on Friday at 6 and 9 pm


Ghajini inspires theatre

Aamir Khan suffers from short-term memory loss in his latest blockbuster, Ghajini. Filmmaker and theatre producer Neeraj Vora has made this condition come to life in his Gujarati play Tane Roj Malu Chhu Pahelivar (which literally means "I meet you for the first time everyday"). The protagonist of his play Sayee Barve is shown to suffer from memory lapse. Directed by Sunil Shah and written by Shishir Ramavat, the cast includes Karan Trivedi, Roshan Tirandaz, Amar Desai, Kishor Bhanushali.

On Sunday, January 4 at 7.45 pm at Bhaidas Hall, Vile Parle. Call on 26105828


Free monthly theatre at Horniman

The New Year has made Prithvi Theatre go on an overdrive on its initiatives. In a bid to take theatre to the audience, Prithvi will hold free monthly shows at the Horniman Circle Garden at Fort, on the first weekend of every month (except during monsoons). The initiative kicks off with Ranga Theatre's Karna - The Generous Warrior, which will be staged today and tomorrow at 8 pm. Plus, the second Wednesday, Thursday and Friday of every month will see performances at the Karnataka Sangha, Matunga. Hidaayat Sami's All About Women, Akarsh Khurana's Afsaneh and Shvani Tansale and Suneet's Namak Mirchi are the part of this month's line-up at Karnataka Sangha.

Tickets are available on Bookmyshow.com and Prithvitheatre.org and at both the venues. For home delivery, call 39895050


TRY THIS: THEATRE FUNDA

De-stress through theatre: If all other means of de-stressing has failed, Raell Padamsee suggests theatre as a tool to soothe frayed nerves. The director-producer of The Edge Academy utilises drama techniques like improvisation and role play to have a calming effect. If you want to give this method a try, call on 22842845 / 8 or visit www.theedgeacademy.net

ADVERTISEMENT
"Exciting news! Mid-day is now on WhatsApp Channels

Subscribe today by clicking the link and stay updated with the latest news!"
Click here!