This plant boutique at Khar is to exotic plants what a gourmet restaurant is to food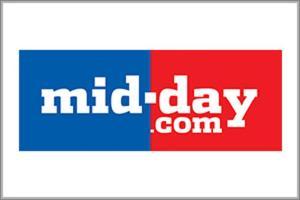 This plant boutique at Khar is to exotic plants what a gourmet restaurant is to food
The smell of wet earth when it rains; a fresh chocolate cake in the oven -- rarely anything else smells as good. Or so we thought, until we stepped into Orchids, Etc, a new plant boutique tucked away in a lane at Khar. The fragrance of flowering plants in full bloom hit us. The muted lighting, and strategic placing of greens against purples and yellows made for a delicious eyeful.

Brainchild of Khushroo Dubash, the 600 sq ft space is a testament to his love of plants. "In Europe, the concept of a plant boutique is old. The rate at which designer stores and boutiques have mushroomed of late, I felt it was time to set up a plant boutique," says Dubash.
u00a0
The store that opened its doors recently houses 30 odd varieties that include five from the orchid family (Rs 450 to Rs 1,150), eight from the pineapple family (Rs 975), and 15 varieties of non-flowering plants like palm and money plant (Rs 75 onwards); all imported from Thailand and Taiwan.

Unlike most flowering plants, they don't need direct sunlight or daily care, both of which are a luxury in Mumbai. "These plants like staying out of direct sunlight and need only a cupful of water every three days. When you make a purchase, we give you instructions on care and maintenance. Most of our plants are low-maintenance," says store manager Deepa Mordani.

Orchids, Etc also sells Ikebana vases, a range of wooden pots (Rs 825 onwards), ceramic pots (Rs 200 onwards) and cane pots (Rs 450 onwards). They can customise cut flower arrangements for you, whether it's an individual bouquet or a large order for a party.
At: 1-B, Prem Sagar, Vishnu Co-operative Housing Society, 14th Road, Khar (W)
Call: 26483418
Email: info@orchidsetc.in
Visit: www.orchidsetc.in