Congress MLA Sarita Arya claims 33 MLAs voted for Rawat, while BJP managed just 28 votes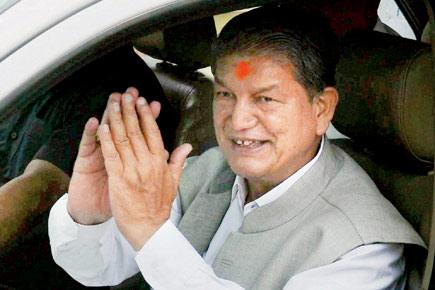 Harish Rawat after the end of crucial Uttarakhand Assembly floor test, at party office in Dehradun yesterday
Dehradun: In a clear setback to the Modi government, which had dismissed the Uttarakhand government and imposed President's Rule on March 28, the Congress is all set to win the high-stakes trial of strength in the Uttarakhand Assembly.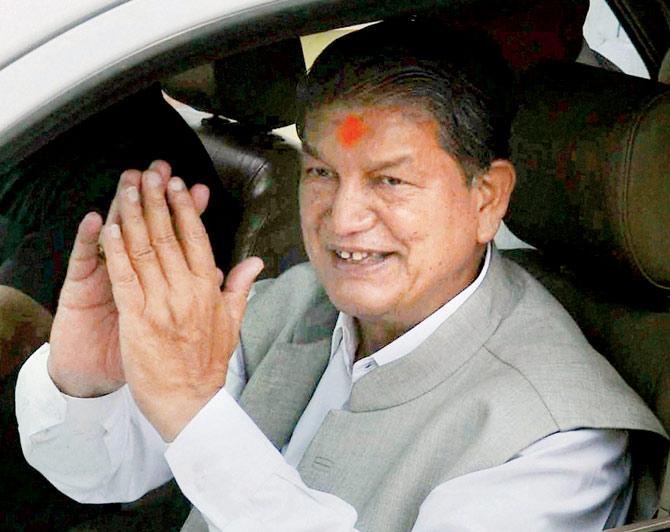 Harish Rawat after the end of crucial Uttarakhand Assembly floor test, at party office in Dehradun yesterday. Pic/PTI
As directed by the Supreme Court, the Assembly met for a short duration yesterday morning for the floor test which was the culmination of a number of twists and turns after the Union Cabinet brought the state under Central rule on the ostensible ground that Congress Chief Minister Harish Rawat was indulging in horse-trading to retain power. Subsequently nine rebel Congress MLAs were disqualified.
The result of yesterday's floor test is expected to be formally announced today after a video recording of the 90-minute proceedings of the Assembly is presented in the Supreme Court in a sealed envelope, but Congress MLAs claimed victory and BJP MLAs conceded as much.
With the state High Court upholding the Speaker's decision of disqualifying the nine Congress MLAs which barred them from participating in yesterday's vote and the Supreme Court refusing to give them relief, the odds were clearly were in favour of Rawat in the Assembly whose effective strength was reduced to 61.
Congress MLA Sarita Arya claimed that 33 MLAs voted for Rawat while BJP MLAs conceded only 28 voted for them. One MLA each of rival sides — Bhimlal Arya (BJP) and Rekha Arya (Cong) are believed to have cross voted for the other side respectively.