"It's a festival that's growing from strength to strength and has cultivated a niche but loyal following," said south Mumbai MP Milind Deora, greying attractively, when we ran into him at the Mahindra Blues Fest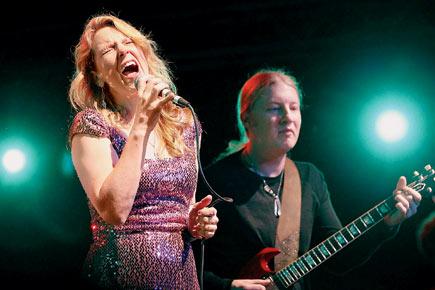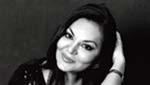 >> "It's a festival that's growing from strength to strength and has cultivated a niche but loyal following," said south Mumbai MP and Congress young Turk Milind Deora, greying attractively, when we ran into him at the Mahindra Blues Fest on Saturday. The politician was amongst many other well-known Mumbaikars who had hotfooted it to the Mehboob studios to imbibe the groovy vibe.
ADVERTISEMENT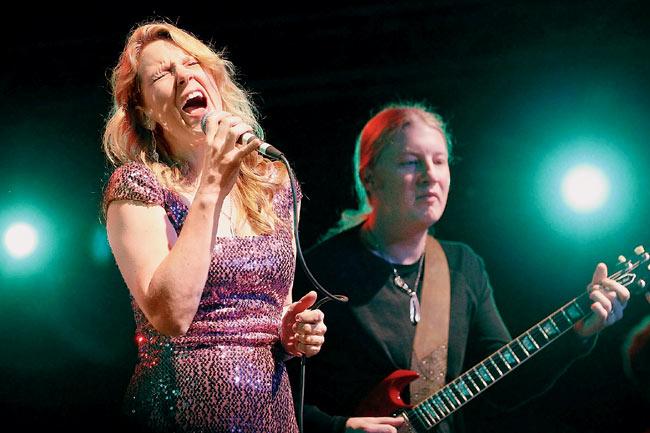 Susan Tedeschi of the Tedeschi Trucks Band.
But Deora has also been on the other side of the stage. An avid guitarist, he's known to play some pretty mean riffs on his guitar in Mumbai and Delhi's top venues, and is said to unwind to Clapton and Cale, when he's not performing his day jobs as Minister of State with the Ministry of Information Technology and Communications and the Minister of State with the Ministry of Shipping!

Milind Deora
"This year was special for me, because it featured my friends Derek and Susan and Doyle," he said of that evening's star act, the Tedeschi Trucks Band, fronted by the husband and wife duo of vocalist Susan Tedeschi and guitarist Derek Trucks, who won the Best Rock Blues Album award for their 2011 release Relevator.
Heartbreak hotel
>> So this Valentine's weekend saw SoBo's young and restless partying at a range of different events and gigs. Thursday night, which happened to be Valentine's Day eve, Karan (Third Eye) Bhojwani (our nephew) played a deep house set called Heartbreak hotel at the Pali Bhavan in Bandra, which appeared to be the go-to place for singles and doubles. Friday night, Jihaan Advani and Mitali Kumar played hosts to the Moët Rose bar night at the Thalassa pop-up at the Olive Racecourse. Friday also saw Devina Lason's Balagan Entertainment host the two-day love fest that kicked off at the Dome, with a range of different gigs.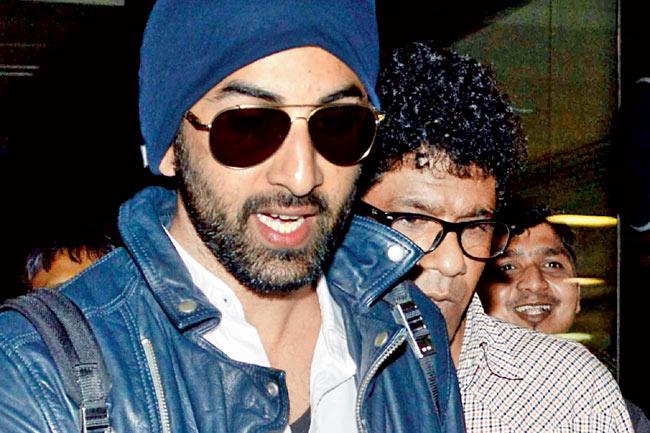 Ranbir Kapoor
But Mumbai's newest rooftop lounge, Asilo, at the Palladium hotel, seems to have taken over from its neighbour Aer as the perfect pre-drink celebrity and celebratory night destination. Friday night saw it packed with a young crowd that soon moved to the adjoining clubs Exo and Tryst. Spotted were Ranbir Kapoor (wearing a monkey cap) and Aditya Roy Kapur (who went into the DJ booth), both shaking their legs to house and Bollywood tracks.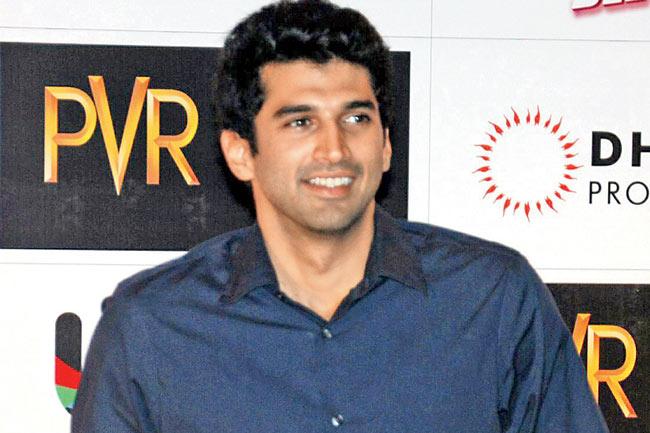 Aditya Roy Kapur 
And yes, both seemed single.
A Rohit by any other name
>> It bore the tone of sweetness that the man embodies in his personal life. 'Please call me Rohit, from this moment onwards. Not Gudda. This is a serious request,' posted one of India's best-known and most talented fashion designers, Rohit Bal, on a social networking site.
But, the request was met with raucous response from his friends. 'What about Rohitbaba?', 'What about Gudzma?' asked one friend, while others chimed in with: 'Hahaa already but Gudda is cuter,' and 'Did you talk to Prince recently?' and 'Yes Sirji' and 'Can I continue with Sweetheart.'
Which prompted the now desperate-to–be-treated-grown–up, enfant terrible of fashion to stomp his foot, "It's not a request anymore. It is an ultimatum! No more Guddsma or Guddschaach !!!!!!!! No Guddsu or Woodsu!!" he said petulantly.
And even though the exclamation marks kept increasing, the responses came in thick and fast. Last heard, he was heard pleading, "No Gudiya or Budhiya!!!!!"
Love me, love my two-wheeler
>> As we've said before, if you want to know the secret life of a city, talk to the florists.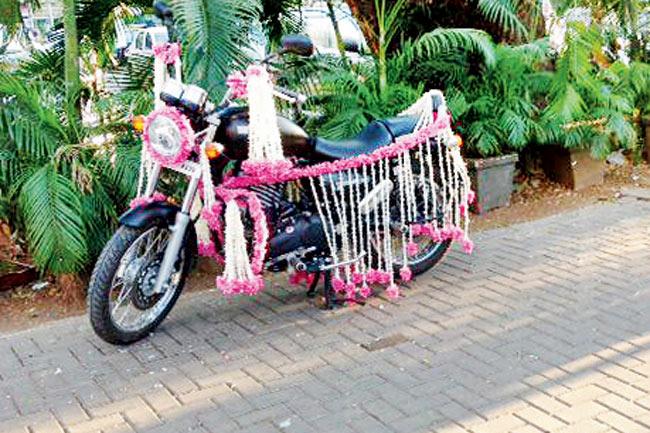 Privy to the undertow, intrigue and aspirations of a metropolis, they are the true witnesses of its inner life.
And as these things go, Bageecha, tucked away in a charming old bungalow on Napean Sea Road, is on the inside track of SoBo's sentimental vein.
But recently, Dr Sonal Shah, Bageecha's statuesque writer- owner had a rather unusual request than for the usual bouquets and garlands. "A foreigner married an Indian at Tote," she said. "He came on a Royal Enfield.... The question is did he carry off his beautiful bride on it after the wedding?"
Elvis is back in Pune
>> If anyone epitomises Mumbai when it was Bombay, it's our very own walking talking Elvis, the rocker Gary Lawyer (in pic), who does nostalgia like no one else does (except perhaps Usha Uthup). And this weekend, a sizeable swathe of Mumbai drove down to Pune to cheer the singer-songwriter on, as he played to the gallery at Shisha, the quaint Indo –Iranian restaurant and bar at Koregaon Park.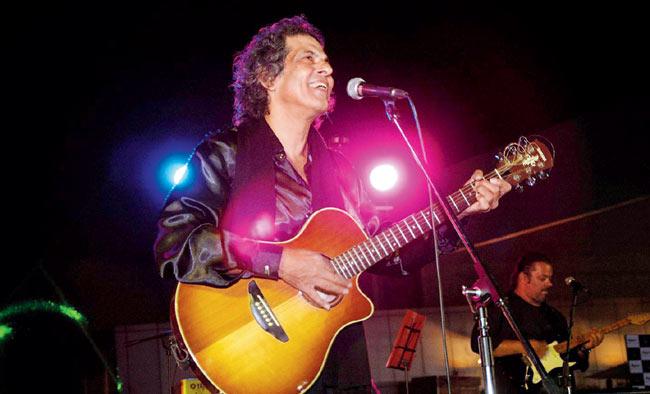 "It was an outstanding night with standing-room-place-only, and Gary was at his best doing Trini Lopez, Elvis and the Doors," said a guest, adding, "And all of his friends from Mumbai, like Russi Mody and Byram Jeejeebhoy, were there to cheer him on."
When we met Lawyer on Saturday at the Mahindra Blues Fest, we spoke about meeting on the flight as he made his way to perform at the Goa Literary Festival a few months earlier. "It was a disaster!" he said in his gentle speaking style. "I had food poisoning and had to return without performing!" But, as is evident by his Pune gig, Lawyer had returned to full form and Elvis was back in the building!
Winter is here
Tremulously and like a shy child, winter came to Mumbai and sat on its lap.
Not the winter of gales and hales and storms and snow, for that is for other places, other landscapes.
Our winter was that of sudden sharp breezes from the sea and a veil of clouds.
Mornings that whispered 'don't go to work today' , and evenings that called for socks and an extra layer of clothing and even a toddy like you learnt to make on that trip to Coonoor.
It was a winter when people paused in their daily routines to talk about the weather, there were more orders for cutting chai on the streets, and a few Mumbaikars were even known to smile to each other on their way to work.
It made them feel silly and special and a little in love, or like falling in love again. It was a short unexpected boon, a momentary lapse by absent-minded weather Gods, or a sharp chilly reminder of environmental degradation.
It was only two days old. And then, it was gone.
And its return is awaited eagerly.