Shiv Sena (Uddhav Balasaheb Thackeray) leader Sanjay Raut on Saturday said Pawar's stand will not lead to cracks in the opposition unity in Maharashtra as well as the country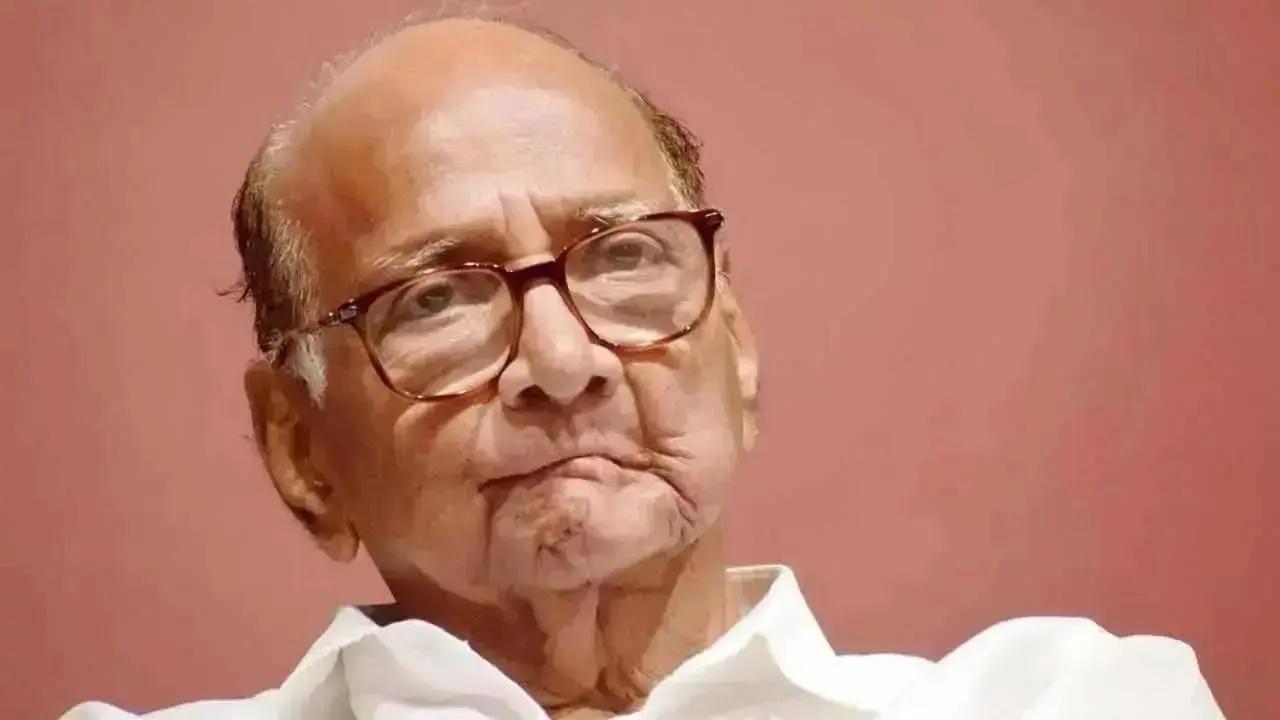 File photo
Sharad Pawar's comments that he favoured a Supreme Court panel to look into the Hindenburg research report on Adani group may have created a piquant situation for Congress seeking a JPC probe, but this is not the first instance wherein the NCP chief's views appeared at variance with the Opposition bloc on targetting government.
In a recent interview with NDTV, Pawar said the SC panel will be more useful and effective than a joint parliamentary committee.
ADVERTISEMENT
However, AICC general secretary Jairam Ramesh said the SC committee has limited terms of reference and "cannot bring out the deep nexus between" the prime minister and the billionaire businessman.
Shiv Sena (Uddhav Balasaheb Thackeray) leader Sanjay Raut on Saturday said Pawar's stand will not lead to cracks in the opposition unity in Maharashtra as well as the country.
Notably, this is not the first occasion that Pawar, in his political career of nearly six decades, has stumped his allies as well as detractors with his political stand.
At a time when Congress leader Rahul Gandhi has been aggressively targeting late Hindutva ideologue V D Savarkar, Pawar observed that the sacrifice made by Savarkar during the freedom struggle cannot be ignored.
Also read: SC committee 'cannot bring out deep nexus between' the PM Modi and Adani: Congress
Last month, the Nationalist Congress Party (NCP) declared support for Nagaland Chief Minister Neiphu Rio's Nationalist Democratic Progressive Party, which is part of the Bharatiya Janta Party-led NDA. The NCP said its support to Rio is in the larger interest of the Northeastern state.
In Maharashtra, NCP had shared power with Congress from 2004 to 2014 and later with Shiv Sena (undivided) led by Uddhav Thackeray from November 2019 to June 2022 as part of Maha Vikas Aghadi (MVA), of which Congress is also a constituent.
The NCP is an ally of Congress in Goa also.
In Kerala, the NCP is part of the Left Democratic Front, an arch-rival of the Congress-led United Democratic Front.
In the past, talks about an anti-BJP and anti-Congress front could not be completed without Pawar, the 82-year-old veteran who was once rumoured to be in the race for the post of prime minister but fell out with the Congress leadership picking PV Narasimha Rao.
Pawar is known for his excellent rapport with leaders cutting across party lines. In 2006, when Pawar's daughter Supriya Sule was contesting her maiden Rajya Sabha election, she was supported by Bal Thackeray-led Shiv Sena.
In 2014, when BJP fell short of a majority in Maharashtra, NCP leader Praful Patel announced that the Pawar-led party will support the saffron party to avoid mid-term polls and ensure political stability.
During the trust vote sought by BJP leader Devendra Fadnavis, the NCP abstained from voting. Later, the Shiv Sena-BJP came together again to form a government and Fadnavis took oath as the chief minister.
In the past, Pawar was appointed as the vice chairman of the Disaster Management Authority set up by then Prime Minister Atal Bihari Vajpayee. Pawar, who was given the rank of a Cabinet minister, was a prominent opposition leader. However, it was explained that Pawar's expertise in handling disasters after the 1993 Latur earthquake- when he was the chief minister of Maharashtra- was the reason for his appointment.
In 2014, Narendra Modi campaigned against the Pawars in Lok Sabha and state assembly polls. He had termed the NCP as a "naturally corrupt party" and asked voters in Baramati to get rid of the family. However, six months later, Modi as PM visited Baramati and praised Pawar.
Senior journalist Prakash Akolkar said, "It is very difficult to understand the motive behind Pawar's actions and speeches. It is difficult to say why he does it...Is it for maintaining his importance or for creating difficulties for Congress?"
"On the other hand, whenever he wants to create difficulties for Congress, he (later) goes back to Congress. These things hurt his credibility," he said.
In 1978, Pawar toppled the Vasantdada Patil government by walking out with his supporters to form the Progressive Democratic Front government and become the youngest chief minister at 38. At that time, Jana Sangh, the precursor to the BJP, was part of the PDF.
As his remarks on the Adani issue caused a flutter, Pawar on Saturday said he is not completely opposed to a JPC probe, but a Supreme Court committee will be more useful and effective.
"I am not completely opposed to the JPC¿there have been JPCs and I have been a chairman of some of the JPCs. The JPC will be constituted based on the majority (in Parliament). Instead of a JPC, I think the Supreme Court committee is more useful and effective," the NCP chief said.
In the interview, Pawar had come out in support of the Adani Group and criticised the narrative around Hindenburg Research's report on the conglomerate.
"Such statements were given by other individuals earlier too and there was a ruckus in Parliament for a few days but this time out-of-proportion importance was given to the issue," he had said.
This story has been sourced from a third party syndicated feed, agencies. Mid-day accepts no responsibility or liability for its dependability, trustworthiness, reliability and data of the text. Mid-day management/mid-day.com reserves the sole right to alter, delete or remove (without notice) the content in its absolute discretion for any reason whatsoever.
"Exciting news! Mid-day is now on WhatsApp Channels

Subscribe today by clicking the link and stay updated with the latest news!"
Click here! Do you think there has been a recent rise in cold-blooded murders?