"Deal and commission" have been part of the Congress' working culture and the party has been in distress as the Modi government eliminated these corrupt practices, the former law minister told reporters soon after Gandhi launched a sharp attack on the prime minister over the Adani issue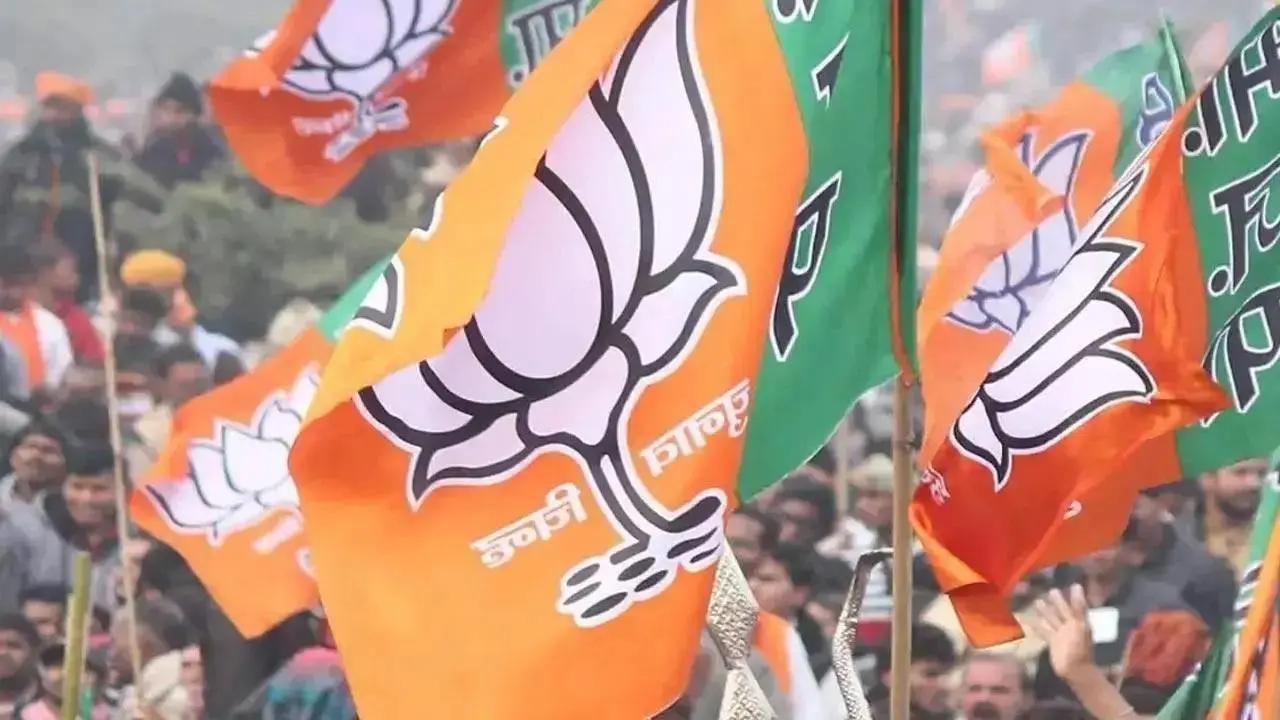 File Photo/PTI
BJP leader Ravi Shankar Prasad on Tuesday accused Rahul Gandhi of making baseless, shameless and reckless allegations against Prime Minister Narendra Modi, and charged that the Congress and the Gandhi family were involved in "big scams" which "tarnished" the image of the country.
"Deal and commission" have been part of the Congress' working culture and the party has been in distress as the Modi government eliminated these corrupt practices, the former law minister told reporters soon after Gandhi launched a sharp attack on the prime minister over the Adani issue.
Also read: PM Modi has enhanced India's global standing: BJP members in Rajya Sabha
Participating in the debate on the Motion of Thanks to the President's Address in Lok Sabh, Gandhi linked the massive rise in the business fortunes and personal wealth of businessman Gautam Adani to the Modi government coming to power in 2014.
"Rahul Gandhi made baseless, shameless and reckless allegations against PM Modi," Prasad told reporters outside Parliament.
Voters will teach him a lesson in the 2024 Lok Sabha polls as they did in 2019 after Rahul Gandhi, the then Congress president, had accused Modi of corruption in the Rafale aircraft deal.
In fact, it is the Congress and its leaders who were involved in all those big scams which tarnished the image of India, he added, citing the corruption cases related to the Bofors deal and the Adarsh society.
Prasad also referred to the National Herald case and the AgustaWestland scam case to attack the Gandhi family. "It's time to revive the memory of Rahul Gandhi on corruption."
Citing the National Herald case, in which Gandhi and his mother Sonia Gandhi are accused, Prasad said both are on bail and also raked up the allegations against his brother-in-law Robert Vadra.
The Congress party is based on the twin pillars of corruption and protecting the corrupt, he said. "Corruption and giving protection to the corrupt have been the history of Rahul Gandhi and his family."
Modi has been running an honest government which has made the laws against fugitive persons and corrupt practices like benami transactions more stringent, the BJP leader said, adding that many absconding accused have been extradited to India and similar exercise is on against others.
With Gandhi displaying pictures of Modi with Adani during his speech, Prasad said the photographs of the Congress leader's presence in the events of Nirav Modi and with Mehul Choksi, both fugitives, are also doing the rounds.
This story has been sourced from a third party syndicated feed, agencies. Mid-day accepts no responsibility or liability for its dependability, trustworthiness, reliability and data of the text. Mid-day management/mid-day.com reserves the sole right to alter, delete or remove (without notice) the content in its absolute discretion for any reason whatsoever.