The Congress Tuesday hailed former prime minister Manmohan Singh on his birthday with party chief Mallikarjun Kharge saying he was a "true statesman PM" whose actions spoke louder than his words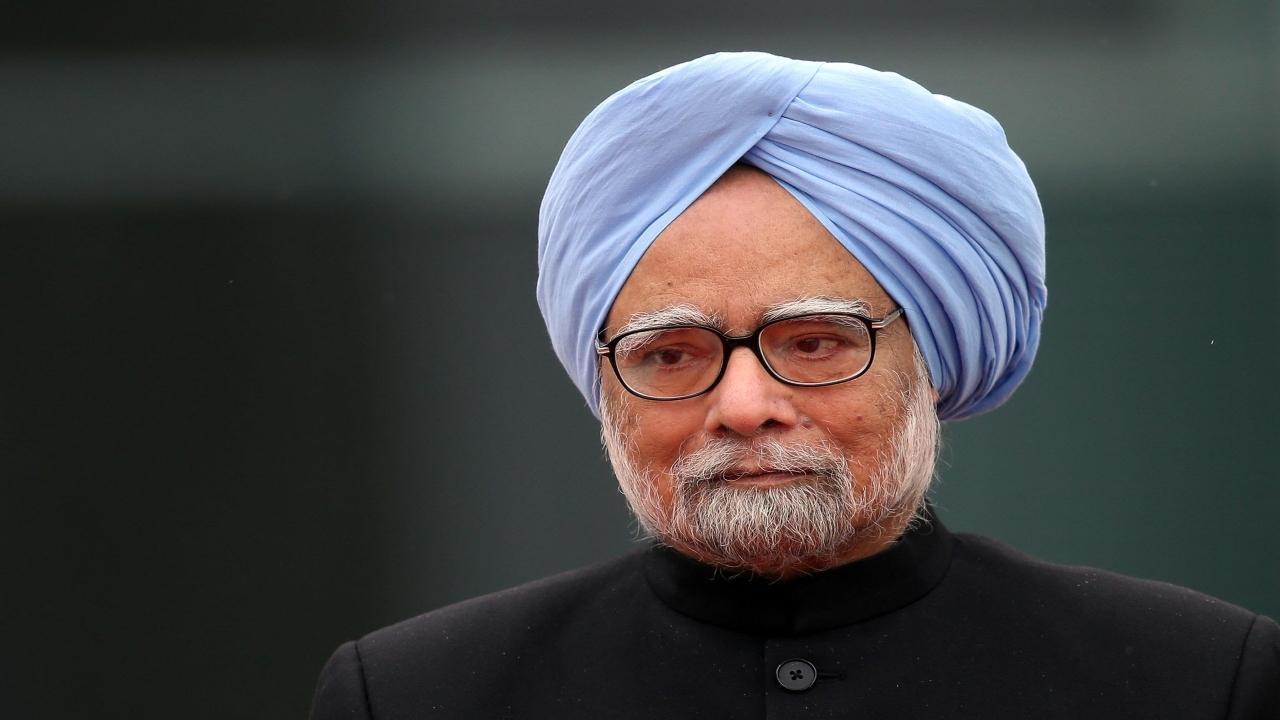 File Photo
Listen to this article
Architect of India's economic reforms: Congress hails Manmohan Singh on his birthday
x
The Congress Tuesday hailed former prime minister Manmohan Singh on his birthday with party chief Mallikarjun Kharge saying he was a "true statesman PM" whose actions spoke louder than his words. Manmohan Singh, who turned 91 on Tuesday, led the Congress-led UPA government as prime minister between 2004 and 2014.
He was also India's finance minister in the P V Narasimha Rao-led government during 1991-96, an epochal era for the country's economy marked by wide-ranging reforms.
ADVERTISEMENT
Wishing Manmohan Singh on his birthday, Congress president Kharge said he is a rare example of simplicity, dignity and grace in politics. "A true statesman Prime Minister, whose actions spoke more than his words, we are forever grateful for his tremendous contribution to the nation," he said. "Wishing him good health, happiness and a long life ahead," the Congress president said.
Former Congress president Rahul Gandhi also lauded Manmohan Singh's contributions to nation-building. "Former Prime Minister Dr Manmohan Singh ji's integrity, unwavering commitment to nation-building and economic upliftment of the masses will always be an inspiration to me," Gandhi said in a post on X. "Wishing him good health and happiness on his birthday," he said.
Earlier in the day, Prime Minister Narendra Modi greeted Singh. In a post on X, Modi said, "Birthday wishes to former PM Dr. Manmohan Singh Ji. I pray for his long life and good health."
Meanwhile, Congress Party general secretary Priyanka Gandhi Vadra also greeted Manmohan Singh on the occasion. "Wishing Manmohan Singh ji a very very happy birthday. "As a leader, he showed us the value of patience and humility in politics. As a Prime Minister, his honesty, courage, vision and wisdom paved the way for the country to forge ahead into the 21st century with self-assurance and pride. Deep respect always," she said.
Also read: Manmohan Singh birthday: A look at former PM's transformative reforms
In a post on X, Congress general secretary Jairam Ramesh said, "Today Dr. Manmohan Singh turns 91. He has always been an outstanding symbol of erudition and learning. But much more than that he has always epitomised grace, sobriety, humility and dignity in whichever position he has held." "These are extremely rare qualities in our public life, even more so now. I have heard Presidents and Prime Ministers refer to him as a guru. He does not need self-advertisement," Ramesh said. "On a personal note, I still recall the time in Sep-Oct 1986 when as Deputy Chairman he inducted Arvind Virmani, Rakesh Mohan and myself into the Planning Commission which was a tremendous learning experience," he said.
Taking to X, Congress leader Digvijaya Singh described Manmohan Singh as the architect of India's economic reforms. "Our best wishes to the architect of India's economic reforms, former PM Dr. Manmohan Singh ji, on his birthday. His brilliant vision and statesmanship took India to new heights," he said. Several other Congress leaders wished the former prime minister on his birthday and hailed his contribution to the country's development.
"Exciting news! Mid-day is now on WhatsApp Channels

Subscribe today by clicking the link and stay updated with the latest news!"
Click here! Do you like spending your whole day in bed?