Indians are navel-gazers when it comes to cinema. We are devoted mainly to ourselves, our cinema, which is rich and varied enough.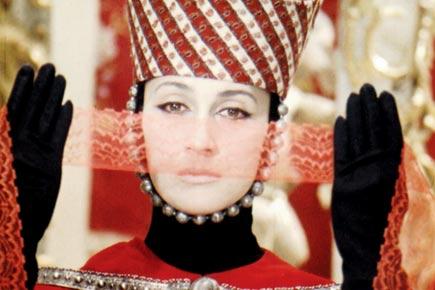 Indians are navel-gazers when it comes to cinema. We are devoted mainly to ourselves, our cinema, which is rich and varied enough. It is practically inconceivable that we would restore a print of a classic film from, say, Kazakhstan or Burkina Faso, because it represents the best of world cinema. Yet, foreign institutions have been investing a lot of money, time and expertise to restore and popularise archival Indian films, even when Indians are reluctant to do it themselves. Hopefully this will change.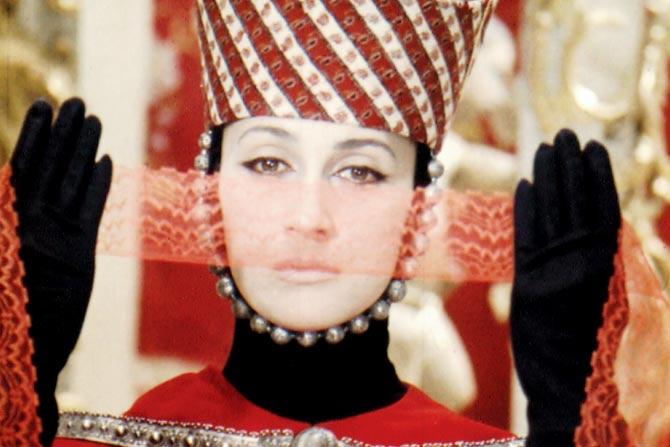 A still from the movie The Colour of Pomegranates

When I was India Consultant on 'Raj Kapoor and the Golden Age of Indian Cinema,' a 20-film package curated by Noah Cowan, then artistic director of TIFF Bell Lightbox, the year-round home of the Toronto International Film Festival, in 2011, we realised that the prints of many important Raj Kapoor films lay in ruins. All attempts to persuade the Kapoor family to contribute towards striking new prints of a few Raj Kapoor films came to naught. This is the First Family of Bollywood, with four enormously successful generations toplining mainstream Hindi cinema for nearly a century, since the 1920s. Eventually, TIFF Bell Lightbox struck a number of new 35-mm prints of Raj Kapoor films — at its own cost — for the retrospective, believing Raj Kapoor's legacy to be part of world cinema heritage (the programme notes described Raj Kapoor as "the Victor Hugo of Indian cinema"). A substantial part of the Kapoor clan did land up in Toronto for the red carpet launch of the retrospective. But I was humbled by the vision and generosity of the Canadians in striking new prints of films by an Indian director, and popularising him beyond the NRI circuit.

Likewise, last week, we were treated to a remarkably restored version of Armenian director Sergei Parajanov's classic film, The Colour of Pomegranates (Sayat Nova, 1969) in Mumbai. One of the most extraordinary films I have ever seen, this masterpiece of poetry and magic was restored by Martin Scorsese's The Film Foundation and its World Cinema Project, that has invested big dollars, time and expertise to restore important films from around the world, with restoration work done by the Cineteca di Bologna in Italy.

It was screened at the Liberty Cinema as part of the Film Preservation and Restoration School programme organised by the Film Heritage Foundation, headed by Shivendra Singh Dungarpur. Essentially a biopic of the 18th century Armenian poet-troubadour Sayat Nova, the film follows the milestones of Sayat Nova's life through tableaux of hypnotic beauty, that are like medieval, living theatre-paintings, rich with allegory, Christian and folkloric motifs. There is a close-up of two loaves, between which a fish thrashes about with dying gasps. Monks in severe black noisily eat juicy red pomegranates. As the poet lies dying in church, a cloud of white cocks flounders down, snuffing out the field of candles surrounding him. Scorsese described the film as "opening a door and walking into another dimension, where time has stopped and beauty has been unleashed."

However, Parajanov (1924-1990) was imprisoned on charges of anti-Soviet agitation and homosexuality, and banned from making films for 15 years. Yet, the Soviet authorities made an "official version" of the film, with cuts and re-editing. As we saw the restored but "uncensored" Parajanov version — as against the official Soviet version — it put me in mind of a more recent "uncensored" (actually rated Rs 18) film that is entirely its spiritual antipode — Fifty Shades of Grey, that I saw at the Berlin Film Festival last month. Fans are breathlessly speculating on how many of the hot scenes the Indian censors will chop, even as the book and film continue to make millions. Whereas Parajanov's art and beauty sent him to jail.

The Film Heritage Foundation's initiative for restoration and training for archival films, organised with the top names in the business worldwide, is truly commendable. These include The Film Foundation, World Cinema Project, Fondazione Cineteca di Bologna, L'Immagine Ritrovata, and the International Federation of Film Archives, while their collaborators include the Criterion Collection, British Film Institute, the KinoRP Project, National Film Archive of India and Films Division. In fact, the World Cinema Project has also restored Indian films, such as Ritwik Ghatak's Titas Ekti Nadir Naam and Uday Shankar's Kalpana, while the Criterion Collection has restored Satyajit Ray's Pather Panchali, Aparajito, Apur Sansar and Charulata, among others. Listening to the Criterion team — based in New York — explain how restoring these Indian treasures was a labour of love, I was deeply humbled once more.

Meenakshi Shedde is South Asia Consultant to the Berlin Film Festival, an award-winning critic, curator to festivals worldwide, and journalist. She can be reached at meenakshishedde@gmail.com.

The views expressed in this column are the individual's and don't represent those of the paper.