At a press conference at the AICC headquarters, the former finance minister termed the budget as "callous" and said Finance Minister Nirmala Sitharaman has not mentioned the words unemployment, poverty, inequality or equity anywhere in her Budget speech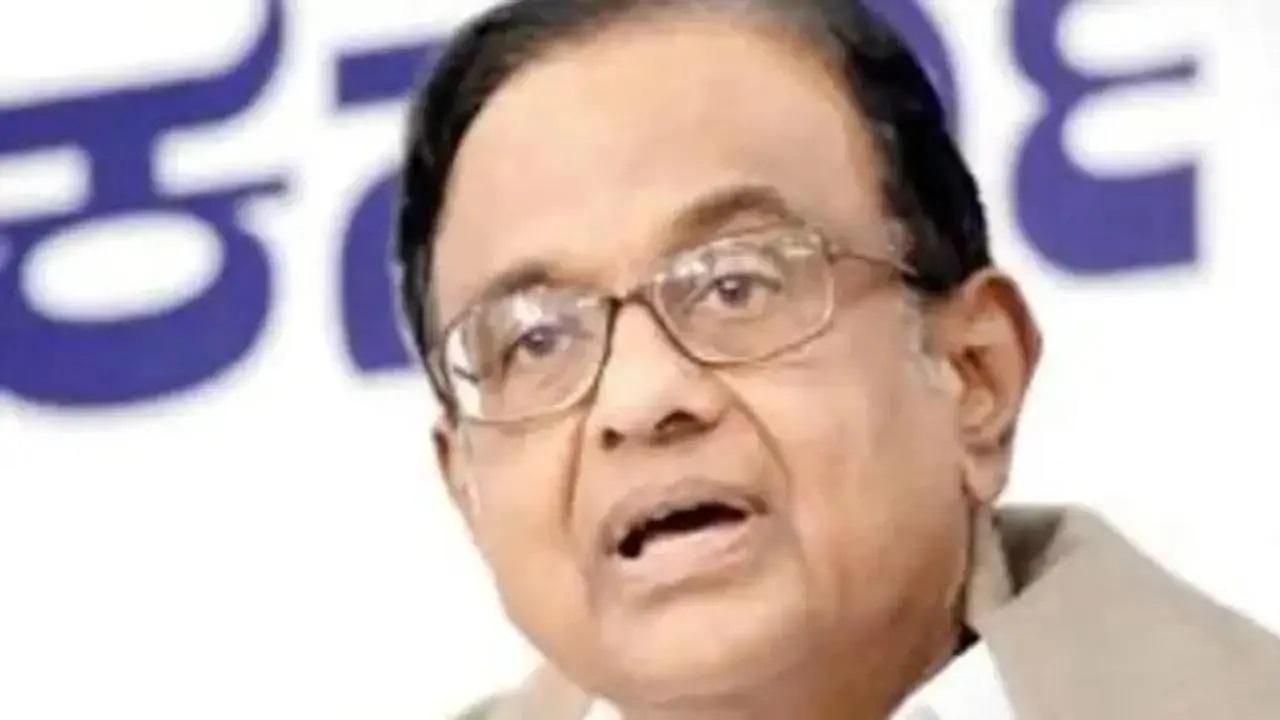 Congress leader P Chidambaram. File Pic
Congress leader P Chidambaram on Wednesday claimed that the Union Budget has "betrayed" the hopes of a vast majority of Indians and shows how far removed the government is from the people and their concerns about life, livelihood and the growing inequality between the rich and the poor.
At a press conference at the AICC headquarters, the former finance minister termed the budget as "callous" and said Finance Minister Nirmala Sitharaman has not mentioned the words unemployment, poverty, inequality or equity anywhere in her Budget speech.
ADVERTISEMENT
"Let me begin by pointing out, with regret, that the FM has not mentioned the words unemployment, poverty, inequality or equity anywhere in her speech. Mercifully, she has mentioned the word poor twice in her speech. I am sure the people of India will take note of who are in the concerns of the government and who are not," Chidambaram said.
He stressed that no taxes have been reduced except for the small number who have opted for the new tax regime.
"No indirect taxes have been reduced. There is no cut in the cruel and irrational GST rates. There is no reduction in the prices of petrol, diesel, cement, fertilizers etc. There is no cut in the numerous surcharges and cesses which are, anyway, not shared with the state governments," Chidambaram said.
Also Read: Budget big on announcements, short on delivery: Mallikarjun Kharge
"Who has benefited by this Budget? Certainly, not the poor. Not the youth looking desperately for jobs. Not those who have been laid off. Not the bulk of the taxpayers. Not the homemaker. Not the thinking Indians who are shocked by the growing inequality, the rise of the number of billionaires and the wealth being accumulated in the hands of the 1 per cent of the population. Certainly, not you," he said.
Chidambaram alleged that the government is determined to push the fortunes of "gift city", Ahmedabad, at the cost of other commercial and financial centres.
"The government is also determined to push the 'new' tax regime for which there are few takers for a variety of reasons.
"Besides, making the new tax regime the default option is grossly unfair and will rob the ordinary tax payer of the meagre social security that he may get under the old tax regime," the Congress leader said.
This is a "callous" Budget that has betrayed the hopes of the vast majority of the people, he added.
This story has been sourced from a third party syndicated feed, agencies. Mid-day accepts no responsibility or liability for its dependability, trustworthiness, reliability and data of the text. Mid-day management/mid-day.com reserves the sole right to alter, delete or remove (without notice) the content in its absolute discretion for any reason whatsoever.