The Mohandas Menon-led Society of Cricket Statisticians of India has done well to use the late BB Mama's tagline, 'figures are fun'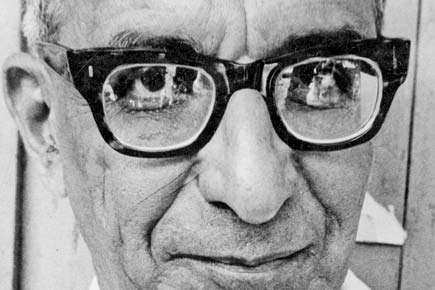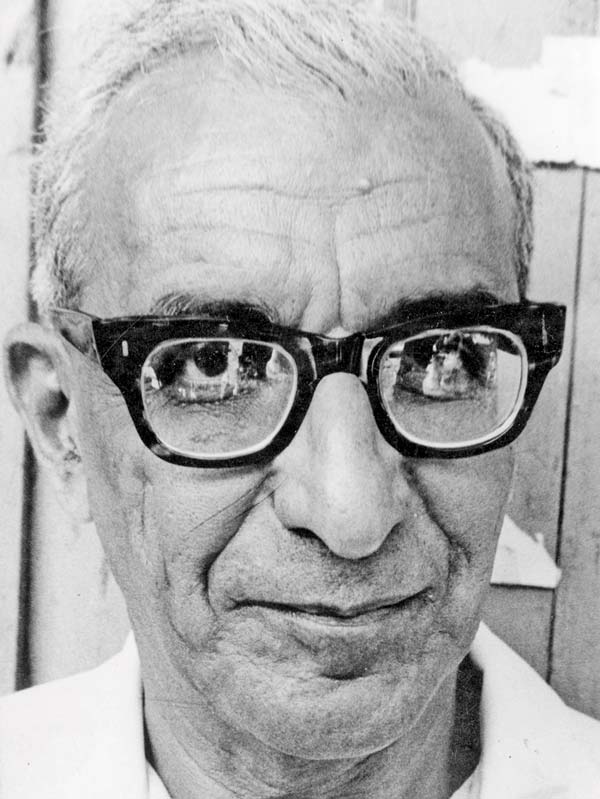 BB Mama amused a legion of cricket fans through statistics. Pic/mid-day archives

Figures are fun, follow 'em with BBM.' This statistical column by the late BB 'Bapoo' Mama, in magazines under the Sportsweek banner, used to delight cricket lovers in the 1970s and 1980s.
In this Internet age, we often forget the contribution of people like Mama (who died at 71 in 1995), as well as the late Anandji Dossa and Sudhir Vaidya who, at 79, is still updating his data albeit for Test cricket only.
I was delighted to see the memory of Mama being perpetuated by The Society of Cricket Statisticians in India (SCSI) who has sub-titled their quarterly newsletter with the words, 'Figures are fun.'
The silver jubilee issue of SCSI was sent to me the other day and their little booklet, which made for fascinating reading, was clearly the result of exhaustive research - not done through mere clicks of a button on websites.
One only has to turn to page 31 to endorse the quality of research SCSI president Mohandas Menon writes about in his editorial. It's a page that provides the answers to the Dr Vasant Naik Memorial Cricket Quiz of the previous issue. Question: "Which player passed away within two weeks of his final Test match?" Answer: GF (Fred) Grace, who played his final Test on 8-9-1880 and died on 22-9-1880. It's an answer that could have come about only through immense fact-checking.
Fred (30) was the younger brother of WG Grace. Training to be a doctor, he succumbed to pneumonia the same month.
The Grace question was only one of the 10 - all tough and non-Googleable! Three statisticians -Abhay Thatte, Gangaram Sakpal and Rajendra Dere - got it all right and Dere was declared the winner in a draw of lots.
In his 1980 masterpiece on Indian cricket history called Patrons, Players and the Crowd, Australian Richard Cashman hailed the statisticians of this land: "India has produced an impressive array of statisticians such as Anandji Dossa, BB Mama, Vijayan Bala and others who have not only provided necessary data for annuals and other individual cricket books but have produced their own compendiums and books."
These men gave their best years to the statistical side of the game. Mama, who lived in Panchgani, used to send his contributions to Sportsweek by post week after week. Journalist Trevor Manuel, one of the pillars of Sportsweek, said Mama never missed a deadline and used to send postcards to alert the editorial team of his contributions, to ensure adequate space was allocated.
All pre-1990s statisticians depended on newspaper clippings for their data collection and then waited for the Wisden Cricketers' Almanack to be released for verification. As against modern-day laptops, their research tables were occupied by registers.
Ross Dundas, the Australian statistician and scorer, once revealed that he used to visit the consulates and embassies of New Zealand and Sri Lanka to get hold of scorecards in newspapers from those countries.
Maintaining first-class cricket statistics is a huge challenge, especially when it comes to researching matches of a bygone era where scorecards had incomplete data on them. In the SCSI newsletter, Abhishek Mukherjee has done well to compile details of the hat-trick men in Ranji Trophy from 1934-35. Tripura's Rana Dutta was the last Indian to achieve the feat when he dismissed three Himachal Pradesh batsmen in Kalyani (West Bengal) last season.
Mukherjee's list has Services' medium pacer Joginder Rao, who bagged a hat-trick on debut in the Ranji Trophy against Jammu & Kashmir in 1963-64 and claimed two more in the second innings of his next game against Northern Punjab at Amritsar, where Bishan Singh Bedi was his last victim. He ended up figuring in only five first-class games, probably because of an accident while parachuting as Captain in the Indian Army.
Pritam Gandhe, the Vidarbha off-spinner figures in the hat-trick list twice. Interestingly, the victims of his first hat-trick - against Rajasthan in 1993-94 - are not known, but he achieved his next in 2008-09. Fifteen years in between two hat-tricks must be a record in itself!
In the wake of Wriddhiman Saha's duck and double century in the last Irani Cup, Ahmedabad-based statistician Tushar Trivedi came up with an exhaustive list of other batsmen with 0 and 200-plus scores in the same match. Amazingly, Dr WG Grace did it twice in the same 1871 English county season and within a fortnight.
And finally, the statistical analysis which tickled me the most. Umang Pabari, a young statistician from Rajkot, has listed Test cricketers playing under most Test captains. England great Frank Woolley played under 14 leaders and tops the list, but among Indians, Vijay Manjrekar and Polly Umrigar played under as many as 10 Test captains.
As BB Mama's columns said, figures are fun!
mid-day's group sports editor Clayton Murzello is a purist with an open stance. He tweets @ClaytonMurzello. Send your feedback to mailbag@mid-day.com