In a series of tweets, the Bahujan Samaj Party (BSP) president and former Uttar Pradesh chief minister Mayawati said BJP's designs at creating new controversies for political gains is well known, but the Samajwadi Party (SP) is also doing the same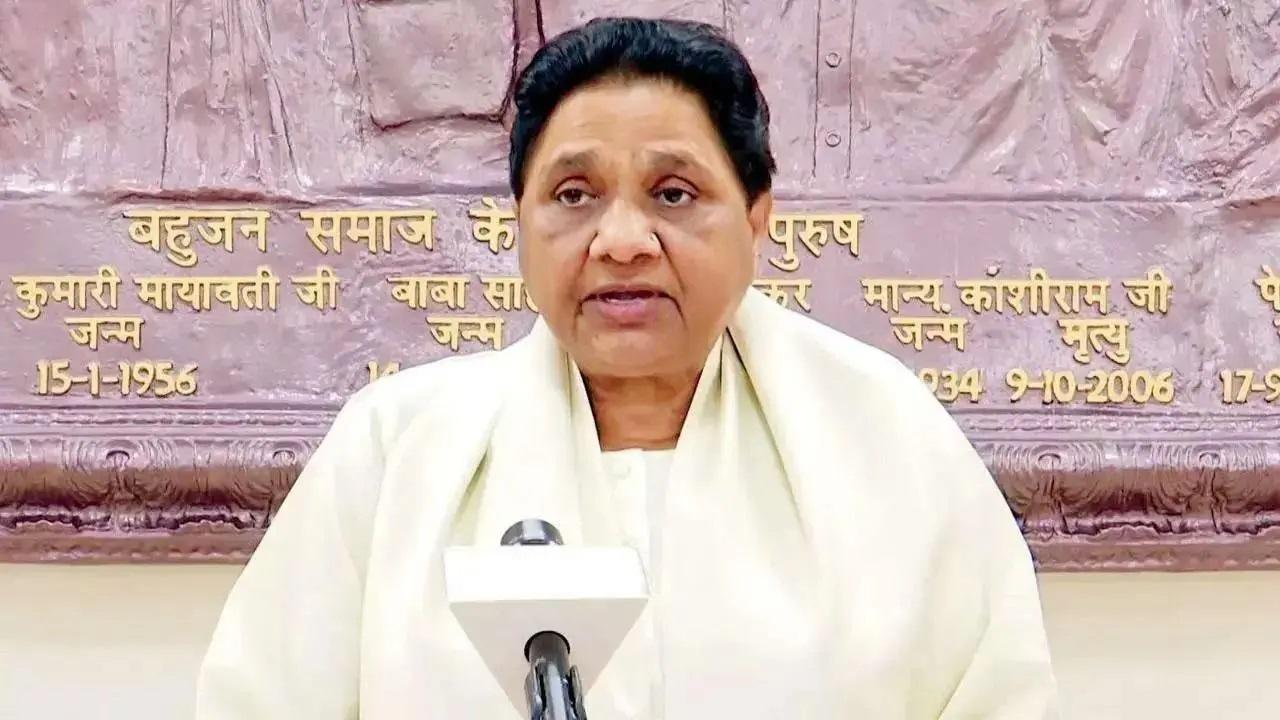 BSP president Mayawati. File Pic
BSP president Mayawati on Monday alleged that the recent controversy over Samajwadi Party leader Swami Prasad Maurya's remarks on the 'Ramcharitmanas' was aimed at benefitting his party and the ruling BJP in Uttar Pradesh electorally.
Maurya, a prominent OBC leader in Uttar Pradesh, kickstarted a controversy on January 22 when he alleged that certain verses in the 'Ramcharitmanas' -- a popular version of the Ramayana penned by Tulsidas -- "insult" a large section of society on the basis of caste as he demanded a ban on those passages in the text.
ADVERTISEMENT
In a series of tweets, the Bahujan Samaj Party (BSP) president and former Uttar Pradesh chief minister said BJP's designs at creating new controversies for political gains is well known, but the Samajwadi Party (SP) is also doing the same.
"The BJP's political identity of creating new controversies for narrow political and electoral interests, spreading ethnic and religious hatred, creating hysteria, and religious conversions etc are well known. But the same political colour of the SP, under the guise of the 'Ramcharitmanas', is sad and unfortunate," Mayawati said.
Also Read: Govt should issue report on promises fulfilled by it on R-Day every year: Mayawati
Questioning the silence of the SP leadership over Maurya's remarks, she said it indicates a collusion between the SP and the BJP.
"Despite the controversy over the SP leader's remarks against the 'Ramcharitmanas' and then the BJP's reactions to it, the silence of the SP leadership has made it clear that there is a collusion between the two parties so that the upcoming elections can be polarised on Hindu-Muslim hysteria instead of burning public issues," Mayawati said.
The BSP chief said both these parties had "communalised" the 2022 Uttar Pradesh assembly elections and warned against such hateful politics.
"The SP-BJP colluded in the last general assembly election in Uttar Pradesh and complemented each other by making it highly communal through religious frenzy due to which the BJP came to power here again. It is necessary to avoid falling prey to such hateful politics," she added.
This story has been sourced from a third party syndicated feed, agencies. Mid-day accepts no responsibility or liability for its dependability, trustworthiness, reliability and data of the text. Mid-day management/mid-day.com reserves the sole right to alter, delete or remove (without notice) the content in its absolute discretion for any reason whatsoever.