Sharad Pawar said they will suffer but will never go astray from the path they have chosen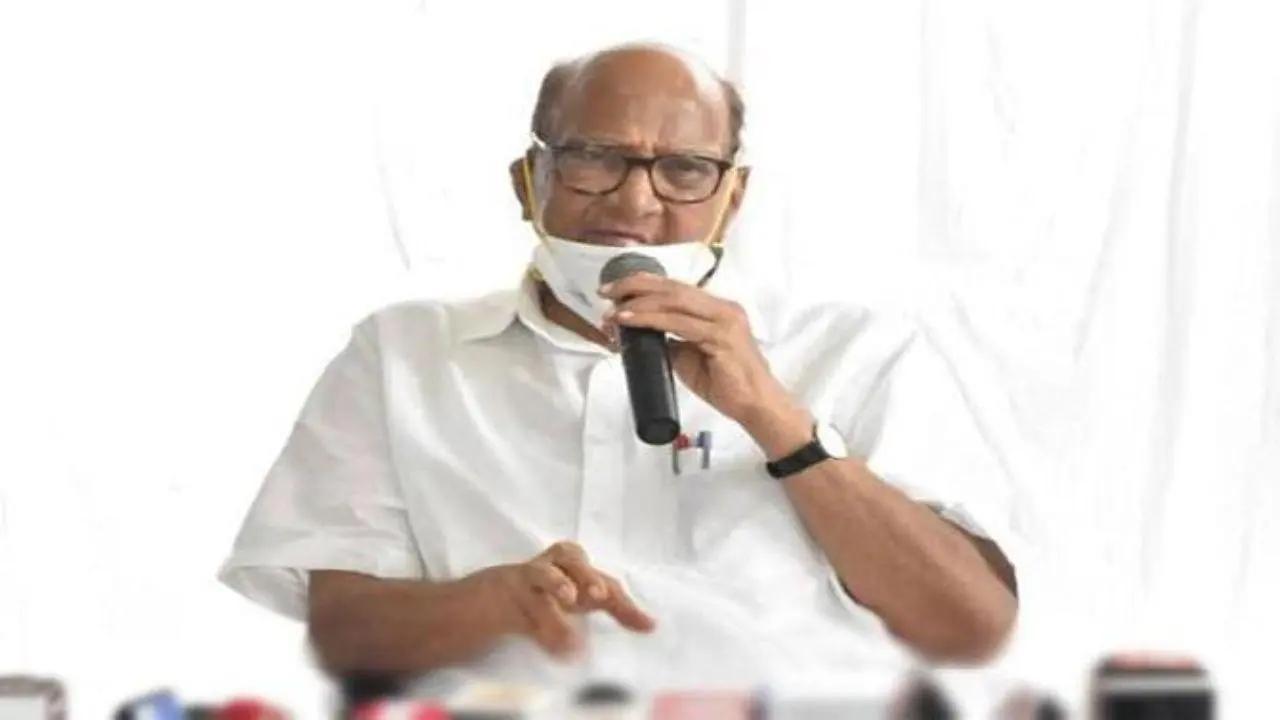 Sharad Pawar. File Pic
Amid questioning of senior NCP leader Jayant Patil by the Enforcement Directorate in Mumbai, the Nationalist Congress Party chief Sharad Pawar on Monday hinted that the action against some leaders could be the fallout of their refusal to meet "expectations" of the ruling dispensation, the PTI reported. 
Sharad Pawar said they will suffer but will never go astray from the path they have chosen, as per the news agency.
ADVERTISEMENT
He was speaking to reporters in Pune on the action taken by ED and other Central probe agencies against some leaders of the Nationalist Congress Party.
Notably, speaking on ED summoning him, Maharashtra NCP chief Jayant Patil had said, as he was part of the opposition, one needs to face such type of suffering.
When asked about ED quizzing Patil, Pawar said, I have a list of some key 10 leaders who have faced inquiry. Some of them even faced action by these agencies.
Questioning of Patil has been underway at ED's office in south Mumbai for more than seven hours in a money laundering case linked to alleged financial irregularities in the now-bankrupt financial services firm IL&FS, an official said
Sharad Pawar said that a possibility cannot be denied that the current dispensation has had some expectations from some 9-10 leaders of NCP. We are not ready to meet those expectations and are ready to pay the price for our stand. We will never leave the path we have chosen, he said in a veiled attack on the BJP-led Central government.
Also Read: Suffering for being part of opposition: NCP's Jayant Patil on ED summons
As some people could not digest this (NCP's stand), hence we have to suffer. But we are not worried about it, he said.
NCP leader (former home minister) Anil Deshmukh faced allegations of accepting Rs 100 crore for an educational institute and had to spend 13-14 months in jail. Later, it was revealed that the amount received was Rs 1.50 crore and not Rs 100 crore. It underscores the level of exaggeration of allegations.
"People were shocked when they first heard about such allegations. Deshmukh was defamed. It is the best example of how to misuse power," Pawar claimed.
Deshmukh was granted bail by the Bombay High Court in December 2022 in a corruption case being probed by the Central Bureau of Investigation (CBI) after IPS officer Param Bir Singh (now retired) in March 2021 alleged that Deshmukh, then home minister, had given a target to police officers to collect Rs 100 crore per month from restaurants and bars in Mumbai.
Deshmukh was arrested in November 2021 by the Enforcement Directorate (ED) in a money laundering case. He is currently out on bail.
Another senior NCP leader Nawab Malik, a former Maharashtra minister, was arrested on February 23, 2022, under the Prevention of Money Laundering Act (PMLA) by the ED in a probe linked to the activities of fugitive gangster Dawood Ibrahim and his aides.
(with PTI inputs)