According to an FIR registered in the case on May 29, the victim received a phone call from a man, who claimed to belong to a top courier company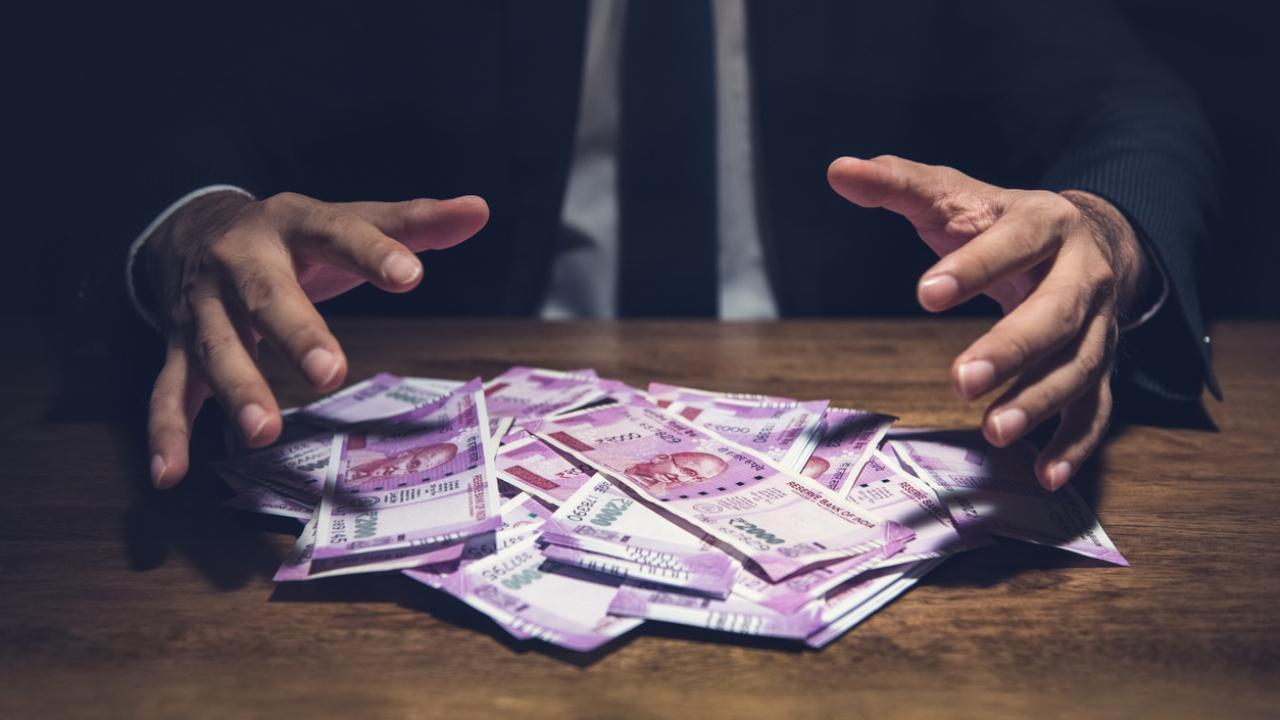 Image used for representational purpose. Pic/iStock
A 60-year-old woman from southwest Delhi was allegedly duped of around Rs 5 lakh by a group of cyber fraudsters who accused her of having links with Khalistani terror outfits and drug peddlers, PTI reported.
According to an FIR registered in the case on May 29, the victim received a phone call from a man, who claimed to belong to a top courier company. He told her that she had booked a courier to Canada which had some problems.
ADVERTISEMENT
"I told him that I had not booked any courier because I do not know anyone in Canada. Then he said there must be some terrorist conspiracy behind it. He specifically used the word Khalistani," the victim said in her complaint, as reported by PTI.
"He asked me to immediately lodge an FIR and also offered to connect me to someone in Amboli police station (in Mumbai)," she added. The woman agreed to take the caller's help and he connected her to a person named Sibb Shejol. Shejol made a video call to her and assured her that he has lodged an FIR and sent the matter to the crime branch.
The FIR said Shejol then connected the woman through a conference call to his senior who asked Shejol to arrest the woman immediately, accusing her of being part of a terror plot.
The woman insisted that all allegations against her were false.
Shejol also told the woman that an account was opened in her name in Mumbai with her PAN and Aadhaar number, a charge she denied, police said. To make the whole plot look more sinister, Shejol told the hapless woman that the Prime Minister's Office (PMO) has appointed a public prosecutor, Nishant C Shukla, to investigate her case.
"Shejol even made the victim talk to Shukla, who shared his Bar Council card to gain her trust. Shukla also shared photos and Aadhaar cards of three other special officers and told her that they were appointed for her and her family's security as there could be a threat on her life," the FIR said. Shukla further told her that they have found that the case pertains to some Vipul Jain, a banker who has committed a fraud of Rs 450 crore.
"They told me that Jain was into terrorism and drugs, and that 80 others like me were involved in this case. I was accused of getting some percent of commission out of this fraud.
"He said to save me from this case, he needed to file an affidavit for my anticipatory bail which has to go to 10 departments in Mumbai," the woman said, adding that she was also called to Mumbai to join the investigation. When the complainant refused, the accused said he has to purchase three bond papers worth Rs 5,000 each for each of the 10 department, amounting to Rs 1.5 lakh and another Rs 45,780 for notary/affidavit/stamp duty, thus totaling Rs 1,95,780.
Once she paid the said amount, they demanded another Rs 1,08,000 in the name of typing of papers.
"I made that payment of Rs 1,08,000 to save myself from the arrest, money laundering and the drug trafficking charges, and all the humiliation. The accused also asked me not to discuss all this with any third person as it was a high-profile case under the PMO's supervision," she said.
The extortion did not stop here, the victim ended up paying the fraudsters a total of Rs 4,99,560. At the end, she decided to report the matter to police.
Commenting on the case, a police official said, "It is either fear or greed which makes people victims of cyber crime. These cyber criminals either lure people with lucrative offers to make quick money or create fear among them with false stories so that they can extort. People should immediately report such issues to local police for early tracking and recovery."
(With PTI inputs) Do you practice ecotourism?