It's not often that we giggle on a London call like a naughty schoolgirl. But talking to celebrated Savile Row's master tailor, Paul Jheeta, we found ourselves doing exactly that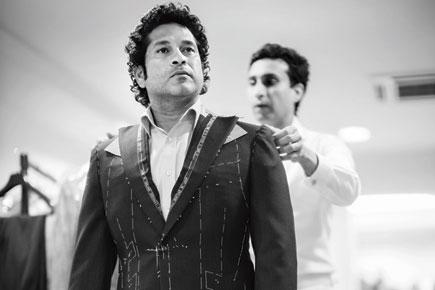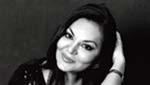 It's not often that we giggle on a London call like a naughty schoolgirl. But talking to celebrated Savile Row's master tailor, Paul Jheeta, we found ourselves doing exactly that.
We'd called to ask him if it was indeed true that he was dressing Indian legend Sachin Tendulkar for his outing at Wimbledon next week, where the cricketing legend would be witnessing the game from the prestigious Centre Court Royal Box.
ADVERTISEMENT
Jheeta is no stranger to celebrity himself, an Indian who has stormed that bastion of British snobbery Savile Row he has dressed many an Indian legend (including Tendulkar) over the years and we've had occasion to feature him on these pages before.
"It's always a great pleasure and honour to see the Master ahead of Wimbledon as he gets ready," said Jheeta. "He will be carrying six suits of mine, so I don't really know exactly which one he'll ultimately choose," he said, in his crisp London accent.
"But when I met him last Sunday at his bespoke fitting session in my studio at Savile Row, I chose a suit in a fresh navy blue colour, made of fancy pin head cloth and with lighter tones of Blue Paisley lining which complements the blue pin head pattern.

Sachin Tendulkar with Paul Jheeta. Pic/Luke Carby
Mr Tendulkar is planning to wear it with a white double cuff shirt and a sky blue silk-knitted tie," said Jheeta, adding, "It's a co-incidence that blue suits Sachin's complexion and blue is the official colour of the Indian team's gear as well.". Tendulkar has been wearing Paul Jheeta's bespoke for a while now and he even wore one when he'd gone to receive his Bharat Ratna last year from the President.
All good and fine of course, so why the giggles? Well, we recalled asking Jheeta the last time we'd spoken to him about which side the legend preferred to dress. "I never thought I'd be asked that by an Indian lady," Jheeta confided. That's when the giggles erupted. Left or right, of course, nothing becomes a legend like a Paul Jheeta suit. (giggle)
Wall-to-wall celebrities
At the wall-to-wall celebrity-packed event to mark Nana Chudasama's 81st birthday on Tuesday night, among the first guests to arrive were Sharad Pawar and Vijaypat Singhania.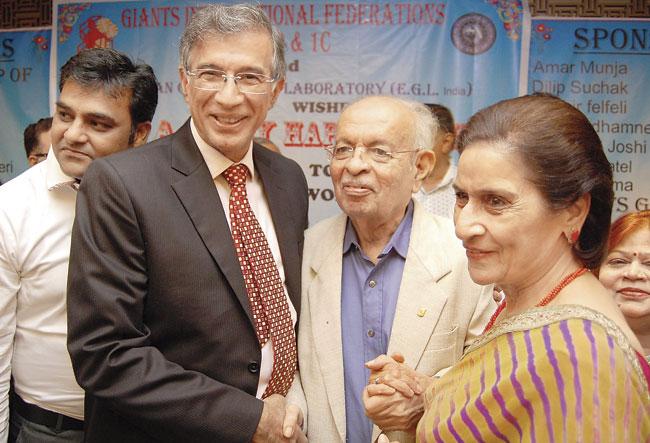 Nana Chudasama's 80th  birthday celebration
They were followed by a slew of heavyweights: Chhagan Bhujbal, Adi Godrej, South Mumbai MP Arvind Sawant, Shalini Thackeray, Jackie Shroff, Salim Khan, Zarina and Ronnie Screwvala, Niranjan Hiranandani, Himanshu Roy and Vivek Oberoi, amongst others.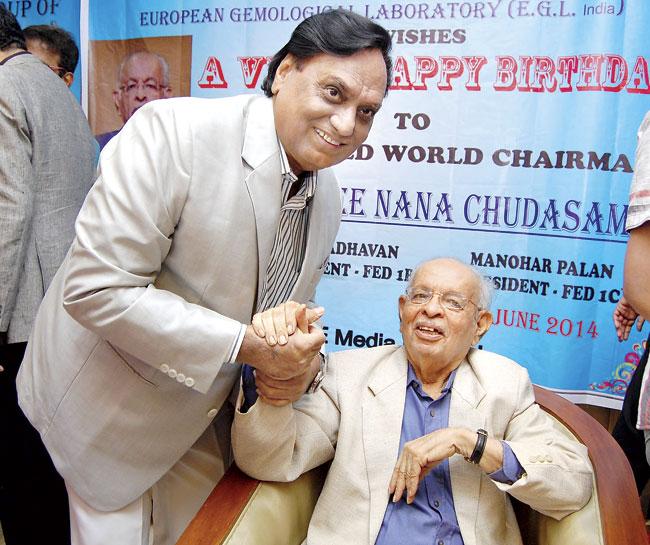 Nana Chudasama's 80th  birthday celebration
Over mocktails, kachoris, aloo chat, veg biryani and assorted desserts, the crowd ebbed and swirled around the octogenarian birthday boy, looking characteristically dapper in a light suit with his graceful wife Munira by his side.
And though we enjoyed ourselves thoroughly, we made sure to keep our reporter's hat on and here's what we noted:
1) The most attention by all and sundry was afforded to Devendra Fadnavis the young president of the Maharashtra BJP state unit, with leading journalists and top industrialists beating a path to where he stood;
2) Doting daughter Shaina NC did not rest for a moment, escorting VIP guests to their cars even as she welcomed others and shepherded them into Nana's presence;
3) Age has not withered, not custom staled the birthday boy, who displayed his razor-sharp memory while greeting old friends;
4) The presence of Hitesh Jain and Mrunalani Deshmukh, the two lawyers representing Zinta and Wadia, the key players in the latest scandal to grip Mumbai society, gave the evening a certain 'je ne c'est pas frisson'. Enough reporter's duty for one evening, we think.
Foodie expedition
Trust Upper Crust editor and consummate foodie, the vivacious Farzana Contractor to come up with the idea. Gathering together like-minded friends like Kailash Surendranath, Ayaz Memon, Zeba Kohli and spouses, she is plotting a foodie expedition to Mohammed Ali road this Eid.

Zeba Kohli and Farzana Contractor
"We will be going in two cars and trying out the best places for Paya (trotters), biryani, falooda and kheer. Coming?" she asked us at Nana's birthday event. Is water wet and the sky blue? We responded. Of course we're coming!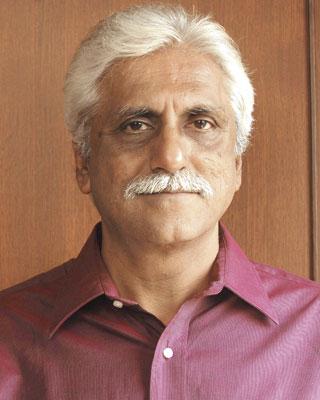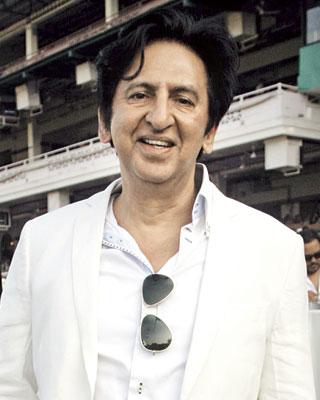 Ayaz Memon and Kailash Surendranath
Arun Shourie please
And ever since the word is out that time has run out for all Governors appointed by the UPA, speculation about who will replace Maharashtra's Kateekal Sankaranarayanan at Mumbai's Raj Bhavan is rife.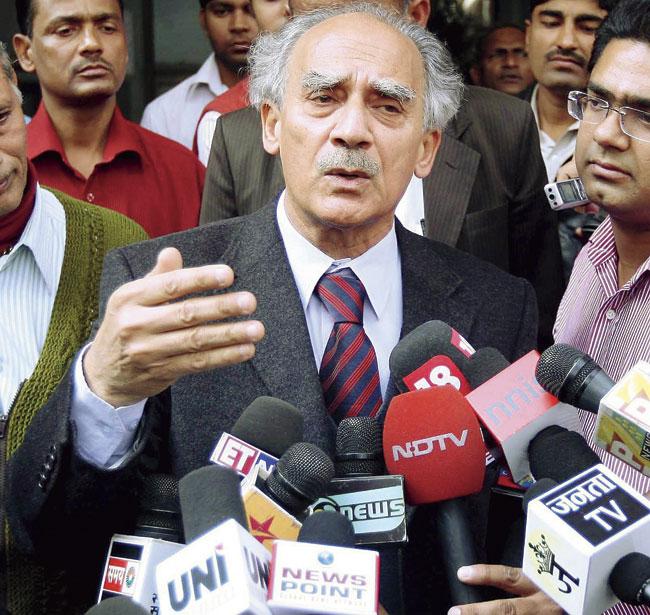 Arun Shourie
Insiders swear that Murli Manohar Joshi, leading light of the Bharatiya Janata and former Union Human Resources Development Minister of India in the NDA regime has been tipped for the post. However, those who know the gentleman's mind say that it is not something he himself favours, as he prefers the hurly burly of realpolitik in Dilli.
Be that as it may, we have a sterling candidate for the consideration of the powers that be. Someone who will complement and fit into Mumbai's urbane cosmopolitan atmosphere like a glove and who will enhance the prestige of the seat enormously: Arun Shourie!
Yes, ever since he was left out of the ministerial fray (even after being touted as the country's next Finance Minister!) his legion of admirers have been considerably disappointed. So, please sir, may we have the erudite and urbane Arun Shourie as our Governor?