Former Jammu and Kashmir chief minister Omar Abdullah on Tuesday said that the Election Commission of India should muster courage to tell people why assembly elections in the erstwhile state are not being held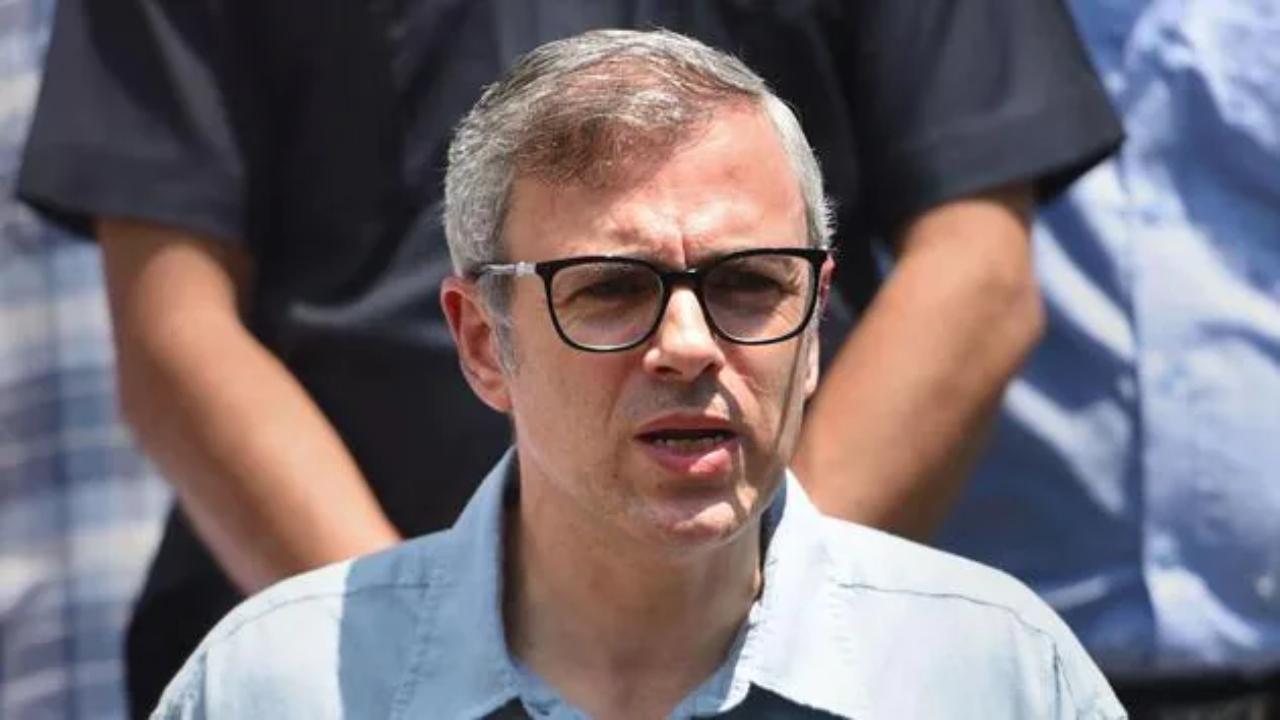 Former Jammu and Kashmir Chief Minister Omar Abdullah. File Photo/PTI
Former Jammu and Kashmir chief minister Omar Abdullah on Tuesday said that the Election Commission of India should muster courage to tell people why assembly elections in the erstwhile state are not being held.
Speaking to reporters outside party headquarters in Srinagar, Omar asked: "Is there a pressure on them (EC) not to hold elections? Let the Election Commission show some courage and say that they are under pressure. There is something fishy."
ADVERTISEMENT
Omar said the Election Commission should be asked when it plans to hold elections in Jammu and Kashmir.
"The media seems to be more concerned about the elections than us. Election is our right but we are not going down on our knees for it. If they want to snatch the right of people of Jammu and Kashmir, if they get some pleasure out of it, let them do it. We also have some self-respect and dignity," he said.
He said the Chief Election Commissioner, during his last visit to the Union territory, admitted that there was a vacuum in Jammu and Kashmir.
"If CEC saw a vacuum here at that time, why is it not being filled? What is the compulsion?" he asked.
Asked about an army commander's statement that the time was not right for withdrawal of army from hinterland in Kashmir, Abdullah said he agreed with the General as the situation has worsened over the past few years.
"We are also saying that the situation is not normal. General is also saying the situation is not right. There is militancy in the areas which were cleared of militancy earlier. Look at how their people are seeking security from the government as they are scared. General sahib has said it right," he said.
Also read: Things in Kashmir have fallen into the right place since August 2019, top army commander
The National Conference vice president said there was an attempt to cover up the situation in Kashmir by holding the G20 meet here but the local people know the reality.
"You cleaned the roads for the G20 (delegates) but local people know what it takes to travel from one place to another. Where they used to take five minutes to cover a particular distance earlier, they now spend 40 minutes. Students are not able to reach schools in time, employees are late to work, patient dies in ambulance. We know what the situation is," he added. (With inputs from PTI)
"Exciting news! Mid-day is now on WhatsApp Channels

Subscribe today by clicking the link and stay updated with the latest news!"
Click here! Do you wear your contact lenses while sleeping?