Congress President Mallikarjun Kharge on Monday wrote to Prime Minister Narendra Modi about the Odisha train accident and said that the Central Bureau of Investigation (CBI), or any other law enforcement agency, cannot fix accountability for technical, institutional and political failures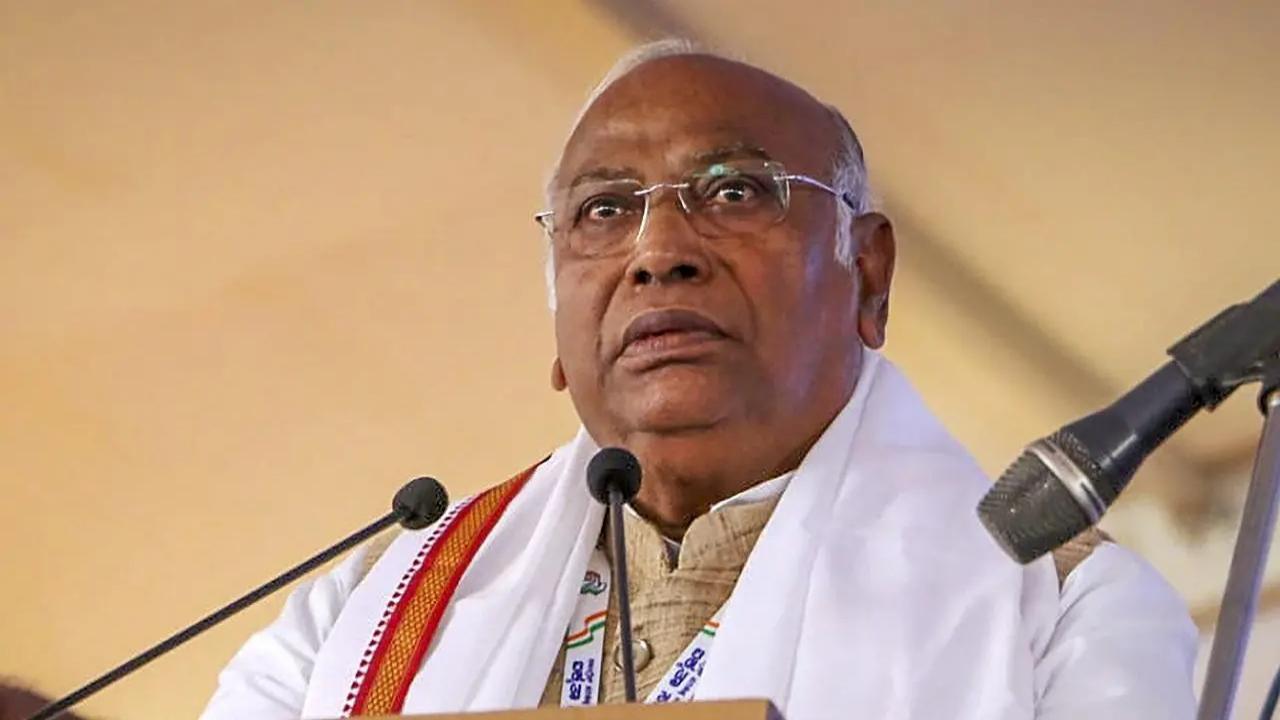 File Photo/PTI
Congress President Mallikarjun Kharge has written a letter to Prime Minister Narendra Modi on Monday about the Odisha train accident and said that the Central Bureau of Investigation (CBI), or any other law enforcement agency, cannot fix accountability for technical, institutional and political failures.
He said, "....flawed decision making has made travelling by rail unsafe and has in turn compounded the problems of our people."
ADVERTISEMENT
"Unfortunately," Kharge said, "the people in charge - your goodself and Railway Minister Ashwani Vaishnaw - do not want to admit that there are problems. The Railway Minister claims to have already found a root cause, but yet has requested the CBI to investigate. The CBI is meant to investigate crimes, not railway accidents. The CBI, or any other law enforcement agency, cannot fix accountability for technical, institutional and political failures. In addition, they lack the technical expertise in railway safety, signalling, and maintenance practices," read the letter from Kharge.
"Why was the previous government's plans to roll out the anti-train-collision system, originally named Raksha Kavach put on the back burner? This system was developed by the Konkan Railway and tested successfully by the Research Designs and Standards Organization (RDSO) in 2011, it was meant to prevent collision of trains. Your government simply renamed the scheme 'Kavach' and in March 2022, the Railway Minister himself projected the rechristened scheme as a new novel invention. But the question still remains, why have only a measly 4 percent of routes of Indian Railways been protected by 'Kavach' till now?," it read.
Hitting out at Railway Minister Ashwini Vaishnaw, Kharge in his letter said that all empty safety claims have been exposed and the Odisha train accident is an eye opener for all.
Also read: In 10 Points: Odisha tragedy, Railway's CBI probe recommendation faces opposition, and more
"The train accident in Odisha has been an eye opener for all of us. All the empty safety claims of the Railway Minister have now been exposed. There is serious concern among the common passengers about this deterioration in safety. Therefore, it is incumbent upon the government to ascertain and bring to light the real reasons that caused this grave accident," the letter read.
He asserted that the most crucial step is to prioritise installation of mandatory safety standards and equipment across railway routes to ensure safety of passengers and no recurrence of an accident like the one at Balasore. (ANI)
"Exciting news! Mid-day is now on WhatsApp Channels

Subscribe today by clicking the link and stay updated with the latest news!"
Click here! Do you think there has been a recent rise in cold-blooded murders?