In a tweet Thursday, senior Congress leader Digvijaya Singh thanked German foreign ministry and Richard Walker, Chief International Editor of Deutsche Welle, for 'taking note of how the Democracy is being compromised in India through persecution of Rahul Gandhi'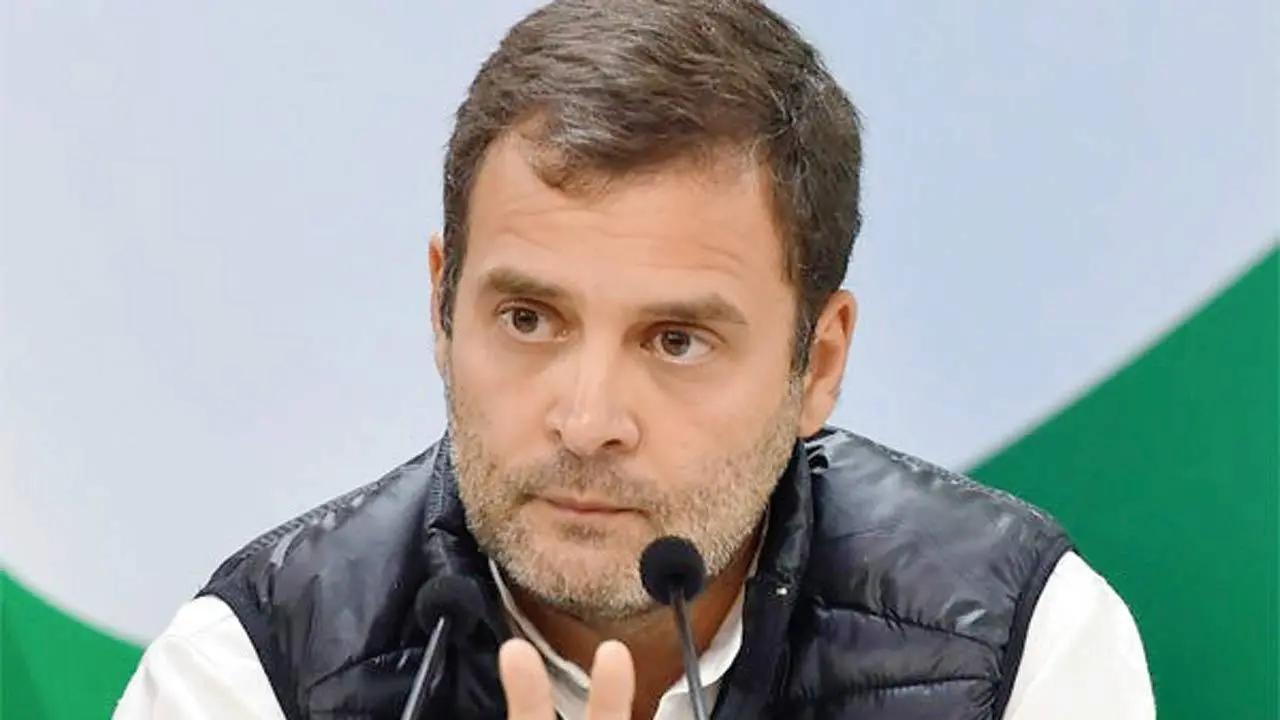 Rahul Gandhi. File Pic
As Germany took note of Rahul Gandhi's disqualification from Lok Sabha, the BJP on Thursday accused the Congress of "inviting foreign powers" for interference in India's internal matters and the Opposition party hit back, alleging that its rival was attempting to divert attention from the Adani issue.
In a tweet Thursday, senior Congress leader Digvijaya Singh thanked German foreign ministry and Richard Walker, Chief International Editor of Deutsche Welle, for "taking note of how the Democracy is being compromised in India through persecution of Rahul Gandhi".
ADVERTISEMENT
He tagged a tweet by Walker in which the senior journalist had posted a video of a German foreign ministry spokesperson reacting to Gandhi's disqualification.
At a press briefing, Germany's foreign ministry spokesperson said, "We have taken note of the verdict of first instance against Indian opposition politician Rahul Gandhi as well as the suspension of his parliamentary mandate."
"To our knowledge, Mr Gandhi is in a position to appeal the verdict. It will then become clear whether this verdict will stand and whether the suspension of his mandate has any basis," the spokesperson was quoted as saying.
Germany expects that "standards of judicial independence and fundamental democratic principles" will equally apply to the proceedings against Rahul Gandhi, the spokesperson added.
A host of BJP leaders attacked the Congress and Singh, accusing the party of inviting foreign interference in internal affairs.
Sharing a screenshot of Digivijaya Singh's tweet, Union Law Minister Kiren Rijiju said, "Thank you Rahul Gandhi for inviting foreign powers for interference into India's internal matters."
"Remember, Indian Judiciary can't be influenced by foreign interference. India won't tolerate 'foreign influence' anymore because our Prime Minister is:- Shri @narendramodi Ji," Rijiju said.
Also Read: Maharashtra: Sharad Pawar convinces Rahul to avoid referring to Veer Savarkar
Hitting back at Rijiju, Congress' media department head Pawan Khera said, "Mr. Rijiju, why divert from the main issue? The issue is that the Prime Minister cannot answer Rahul Gandhi's questions about Adani."
Instead of "misleading" people, please answer the questions, Khera said.
BJP's IT department head Amit Malviya also tagged Singh's tweet and said, "Shameful that Congress continues to lean on foreign agencies and seek their intervention in India's internal affairs."
"Rahul Gandhi had recently sought Europe and US intervention and now it is Digvijay Singh. But Law is the Law¿ Unless somebody thinks Law is not the Law for them," he said.
BJP spokesperson Jaiveer Shergill also hit out at the Congress, alleging that the party "celebrating Germany/U.S. remarks on Rahul Gandhi's case shows their political desperation".
"Rejected by Indian voters now looking for acceptance by foreign powers is sad reality of Congress! Judiciary must take note of daily maligning of courts by Congress brigade!" he said.
Tagging Singh's tweet, BJP leader Vijay Chauthaiwale said on Twitter, "Look how happy @digvijaya_28 ji with comments from Germany. It only shows how they are desperate to involve external agencies in the domestic matters."
Gandhi was disqualified from Lok Sabha on March 23 after a court in Gujarat's Surat convicted him in a 2019 defamation case.
Earlier this week, a US state department official had said the United States is watching the court case of Rahul Gandhi. The official had observed that the US continues to engage with India on the shared commitment towards democratic principles and the protection of human rights, including freedom of expression.
This story has been sourced from a third party syndicated feed, agencies. Mid-day accepts no responsibility or liability for its dependability, trustworthiness, reliability and data of the text. Mid-day management/mid-day.com reserves the sole right to alter, delete or remove (without notice) the content in its absolute discretion for any reason whatsoever