The IFJ urged the Indian and Punjab authorities to immediately reinstate access for all to internet and telecommunications services and cease the suppression of independent and critical voices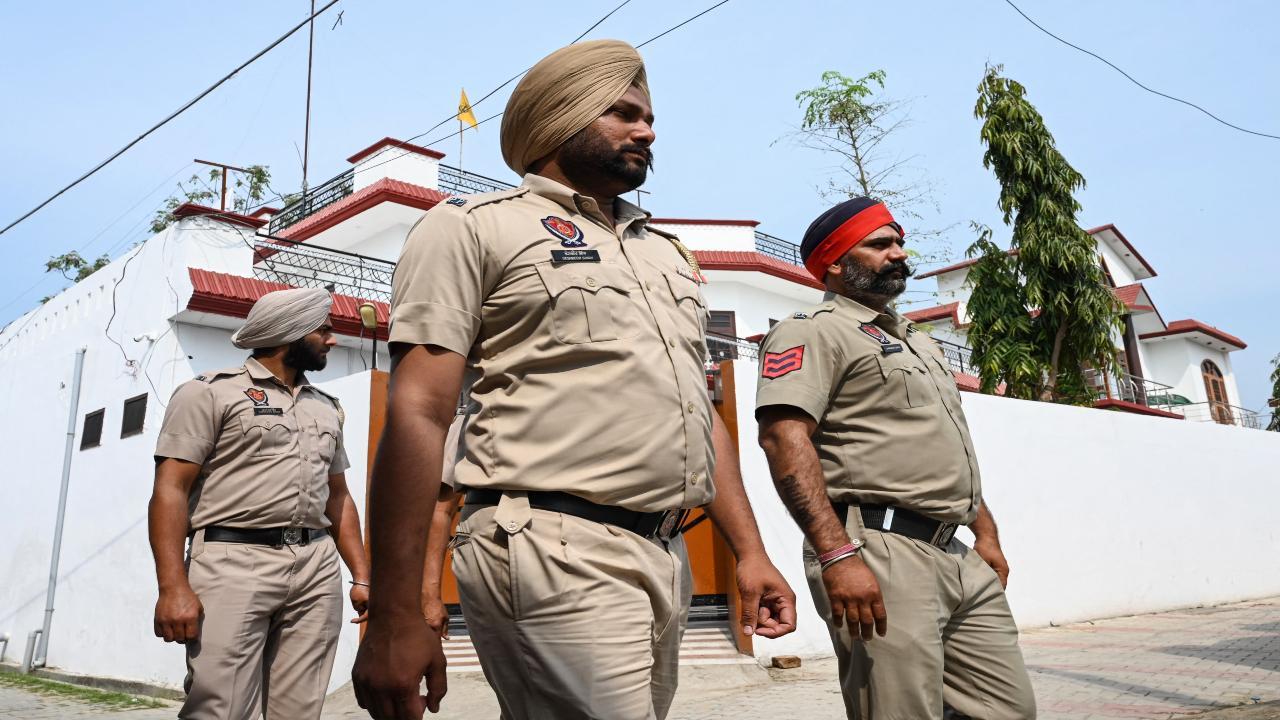 Punjab police officers patrol near the residence of Amritpal Singh on March 19, 2023. Photo/AFP
The International Federation of Journalists (IFJ) Thursday urged the Indian government to respect freedom of expression and access to information and immediately cease all restrictions on journalists and media workers in Punjab.
The Federation in a statement said that in India's Punjab region governments have restricted internet and telecommunications access and suspended social media accounts, amidst an ongoing police operation to capture political figure Amritpal Singh and his associates.
ADVERTISEMENT
"On March 28, the Twitter account of the British Broadcasting Corporation (BBC)'s Punjabi news service was withheld in India on direction from Indian authorities. The move comes one week after at least 122 Twitter accounts, including those of journalists, politicians and non-governmental organisations, were suspended following a request by the Indian government on March 19.
"At a press conference on March 20, Punjab state authorities alleged the restrictions were to combat the spread of 'fake news', as law enforcement continue to pursue their manhunt of 'Waris Punjab De' leader Amritpal Singh. As part of the state-wide police operation, restrictions on internet service were imposed across Punjab, affecting over 27 million people. Over 353 people have been taken into custody to date by state police during the crackdown."
Also read: Mumbai: Nearly two months after alleged hate speech, suspended BJP MLA T Raja Singh booked by Dadar Police
The IFJ statement said that 2023 has seen significant challenges to fundamental freedoms of expression and the press in India. In February, the British Broadcasting Corporation's bureaus in New Delhi and Mumbai were raided by tax officials weeks after the outlet broadcast a documentary critical of Prime Minister Narendra Modi's perceived inaction during the 2002 Gujarat Riots. Journalists Sanjay Rana and Jaspal Singh both faced detention for their comments against Bhartiya Jana Party politicians, while Irfan Mehraj, arrested on "spurious terrorism financing charges", is one of several Kashmiri media professionals arrested since the revocation of Kashmir's special status in 2019.
The IFJ said: "Government censorship, internet blackouts and restriction of journalists' social media accounts in Punjab are dire impositions on press freedom and democracy in India. The IFJ urges the Indian and Punjab authorities to immediately reinstate access for all to internet and telecommunications services and cease the suppression of independent and critical voices." Do you indulge in mindful activities for an improved mental health?