Allowing the Gujarat University's appeal against the CIC order, Justice Biren Vaishnav also imposed a cost of Rs 25,000 on Kejriwal and asked him to deposit the amount within four weeks to the Gujarat State Legal Services Authority (GSLSA)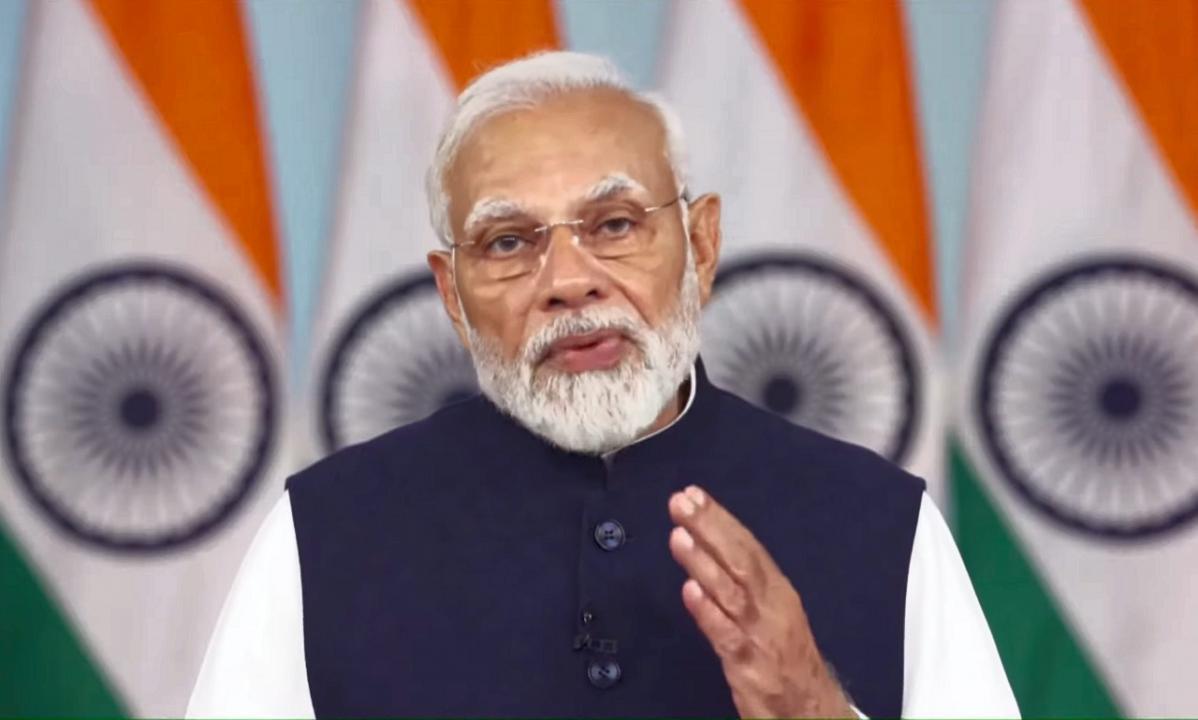 Prime Minister Narendra Modi. File Pic
The Gujarat High Court on Friday set aside the seven-year-old order of the Central Information Commission (CIC), asking the Gujarat University to provide information on Prime Minister Narendra Modi's degree to Delhi Chief Minister Arvind Kejriwal.
Allowing the Gujarat University's appeal against the CIC order, Justice Biren Vaishnav also imposed a cost of Rs 25,000 on Kejriwal and asked him to deposit the amount within four weeks to the Gujarat State Legal Services Authority (GSLSA).
ADVERTISEMENT
Justice Vaishnav also refused to stay his order as requested by Kejriwal's lawyer Percy Kavina.
In April 2016, the then CIC M Sridhar Acharyulu had directed the Delhi University and the Gujarat University to provide information to Kejriwal on the degrees that Modi received.
Three months later, the Gujarat High Court stayed the CIC order after the varsity approached it against that order.
Also Read: Arvind Kejriwal blames PM Modi, L-G Saxena for stopping free Yoga classes in Delhi
The CIC order came a day after Kejriwal wrote to Acharyulu, saying he has no objection to government records about him being made public and wondered why the commission wanted to "hide" information on Modi's educational qualifications. Based on the letter, Acharyulu directed the Gujarat University to give records of Modi's educational qualifications to Kejriwal.
During the past hearings, the Gujarat University vehemently objected to the CIC's order saying "irresponsible childish curiosity" of someone cannot become public interest under the Right to Information (RTI) Act.
During the last hearing held in February, Solicitor General Tushar Mehta, appearing for the university, claimed that there was nothing to hide in the first place because information about PM's degrees is "already in public domain" and the university had also placed the information on its website on a particular date in the past.
Citing exceptions granted under the RTI Act for not complying with the order of the CIC, Mehta had also argued that the RTI Act is being used for settling scores and to make "childish jabs" against opponents.
Citing some past judgements of the Supreme Court and by other high courts about the exemptions granted under section 8 of the RTI Act, Mehta also said that one cannot seek someone's personal information just because one is curious about it.
This story has been sourced from a third party syndicated feed, agencies. Mid-day accepts no responsibility or liability for its dependability, trustworthiness, reliability and data of the text. Mid-day management/mid-day.com reserves the sole right to alter, delete or remove (without notice) the content in its absolute discretion for any reason whatsoever.