Released after 31 years in jail, A G Perarivalan, convicted after procuring batteries used in Rajiv Gandhi's assassination, is a free bird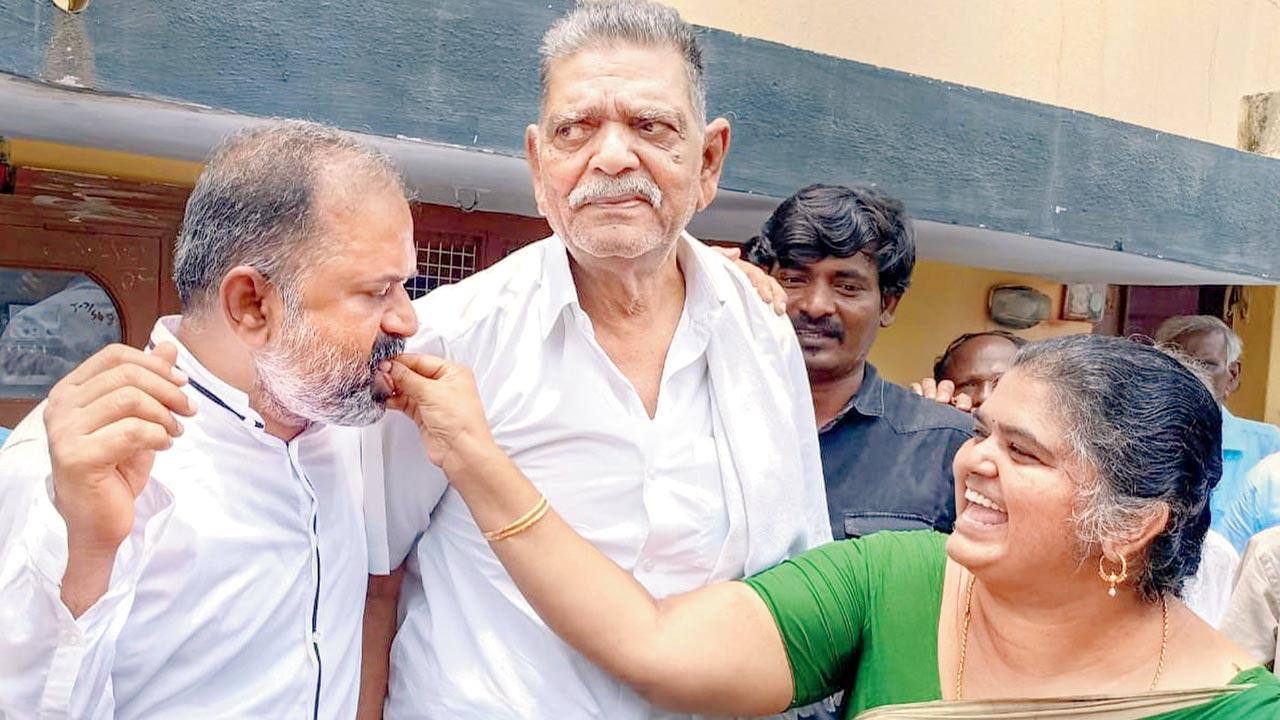 A G Perarivalan is welcomed at his house in Jolarpet, Tamil Nadu, on Wednesday. Pic/PTI
"I have just come out. It has been 31 years of legal battle. I have to breathe a bit. Give me some time," said A G Perarivalan when reporters asked what were his future plans after being released on the orders of the Supreme Court. Perarivalan, 19-year-old at the time, bought the two 9-volt batteries for Sivarasan, the LTTE man who masterminded the assassination of former prime minister of Rajiv Gandhi. 
Invoking its extraordinary power under Article 142 of the Constitution, the Supreme Court on Wednesday ordered the release of Perarivalan, who has served over 30 years in jail in the Rajiv Gandhi assassination case.
A bench headed by Justice L Nageswara Rao said the Tamil Nadu state cabinet's advice recommending the premature release of all seven convicts in the case was binding on the governor.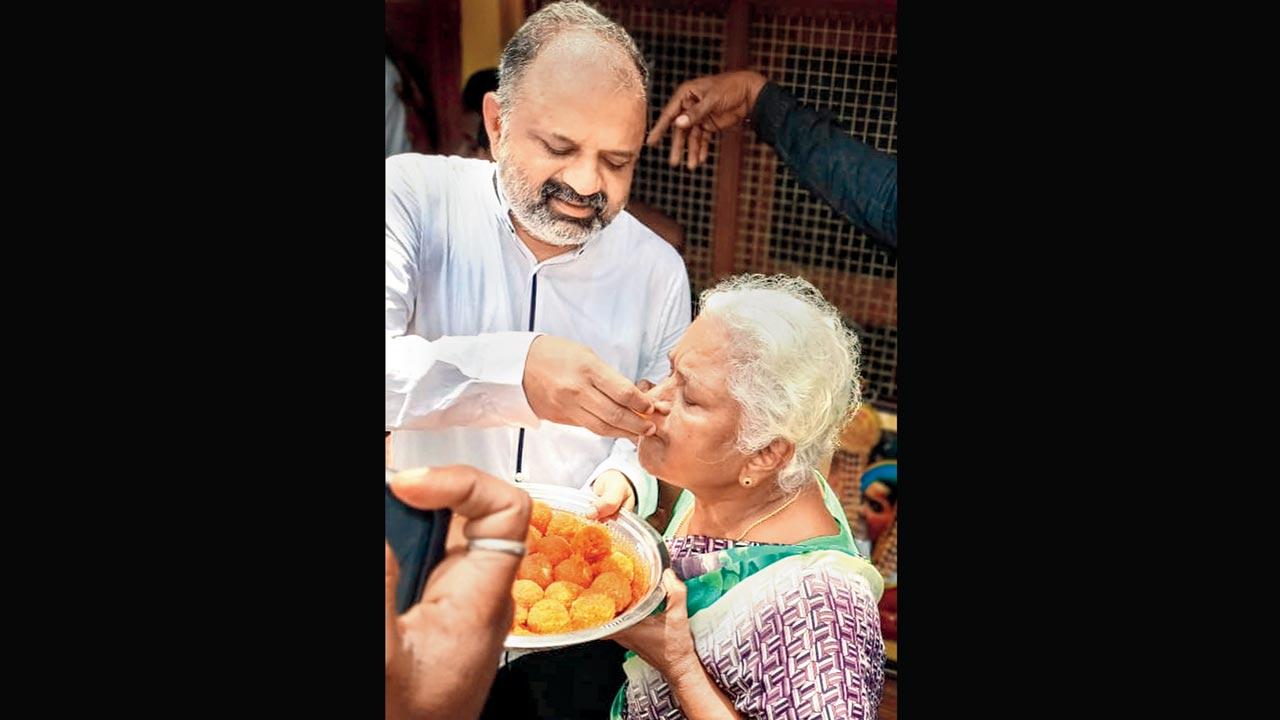 A G Perarivalan with his mother Arputham Ammal, at his house in Jolarpet, Tamil Nadu, on Wednesday. Pic/PTI
The SC also discarded the Centre's argument that the president exclusively has the power to grant pardon in a case under Section 302 the Indian Penal Code, saying this would render Article 161 (power of governor to grant pardon) functionless.
Initially handed capital punishment by a special court in Chennai that was later commuted to life term, Perarivalan said he first wants to "breathe," apparently the air of freedom, before thinking about his future.
"I have just come out. It has been 31 years of legal battle. I have to breathe a bit. Give me some time," he said when reporters asked how did he feel as a "free bird" and what were his future plans.
Congress chief spokesperson Randeep Surjewala said today there is sorrow and fury not only in every Congress worker, but in every citizen who believes in India and Indianness. "A terrorist is a terrorist and should be treated as one. Today, we are deeply pained and disappointed at the decision of the Supreme Court ordering the release of Rajiv Gandhi's assassin," he added.
Gandhi was assassinated on the night of May 21, 1991, at a poll rally in Tamil Nadu's Sriperumbudur by a woman suicide bomber, identified as Dhanu. Fourteen others, including Dhanu herself, were also killed. His assassination was probably the first case in the country of suicide bombing which had claimed the life of a high-profile leader.
This story has been sourced from a third party syndicated feed, agencies. Mid-day accepts no responsibility or liability for its dependability, trustworthiness, reliability and data of the text. Mid-day management/mid-day.com reserves the sole right to alter, delete or remove (without notice) the content in its absolute discretion for any reason whatsoever