Word comes in, that no less than Isabella Rossellini, the Italian-American actress, filmmaker, author, and long-time face of Lancome, has been sporting the exquisite hand made coats and capes of Delhi-based fashion designer Sonam Dubal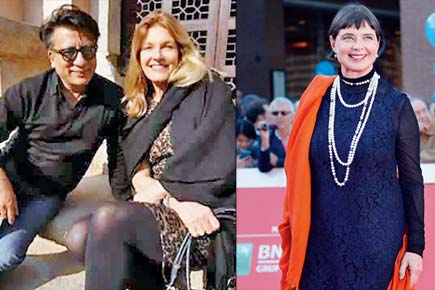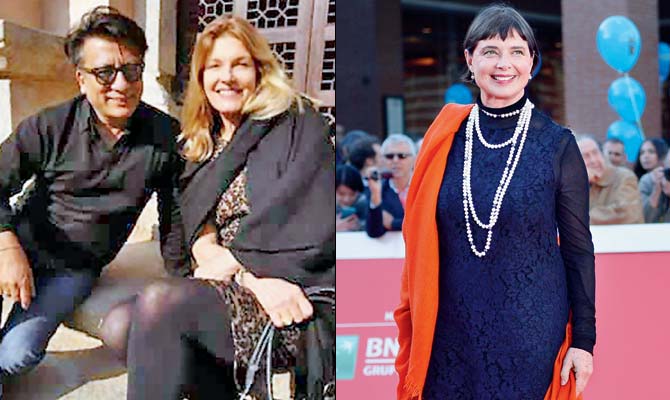 Sonam Dubal and Gail Percy and (right) Isabella Rossellini. Pic/AFP

Word comes in, that no less than Isabella Rossellini, the Italian-American actress, filmmaker, author, and long-time face of Lancome, has been sporting the exquisite hand made coats and capes of Delhi-based fashion designer Sonam Dubal. Rossellini represents the pinnacle of international cinematic aristocracy (not only is she the daughter of cinematic legends Roberto Rossellini and Ingrid Bergman, but she also appears to have dated / married a sizable number of cinematic legends herself, Martin Scorsese, David Lynch, and Gary Oldman to name a few!)
ADVERTISEMENT
"She spent a day with me and Carla Hetland, the costume designer of her 10-part TV series, Shut Eye, in which she plays a psychic choosing her wardrobe from my Vancouver showroom, Maison Sanskar," says Dubal. "And later when she came in herself and bought some for her personal wardrobe too, she kept saying it was too much beauty to take in at once, and that she wanted to buy everything in store," says the graceful designer, whose oeuvre is informed by the beautiful, handmade textured textiles of his Maharashtrian and part Tibetan/Sikkimese heritage.
And then, as evidence of his elegance, he is quick to share his success with his team. "The corner stone of my work traveling and being appreciated around the world is my representative, the anthropologist Gail Percy, wife of Wade Davis, the well known Canadian anthropologist and photographer, who has chronicled the Amazon basin, and who had great faith in my work," he says. "Isabella Rossellini is exactly the kind of woman I have always designed my clothes for," he says, adding, "It's quite amazing that she took to my collection in such a big way."
Mumbaikars deliverance?
Could there be anything more clever than a chilled out, psychedelic Goan beach shack in the heart of saddi Dilli, called Lady Baga? "For as long as I can remember, Goa and its wonderful, laidback beach culture has always held a special place in my heart," says the Mumbai-born and Delhi day tripper AD Singh, whose abiding love for the place saw him get married to his long-time girlfriend, Sabina, on a balmy beach front locale there in the nineties.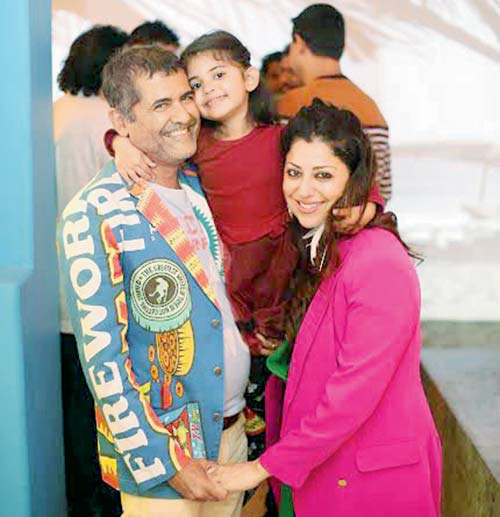 AD, Zoe Tara and Sabina Singh
"It's taken us many years but I'm so glad that we've finally managed to turn this lifelong love affair into a reality," he says of the recently launched Connaught Place eatery, which purports to be an unabashed paean to Flower Power. The Beatles. Peace. Love. Shiva Valley. Baga beach, Anjuna flea market. Sand. Sky and sea.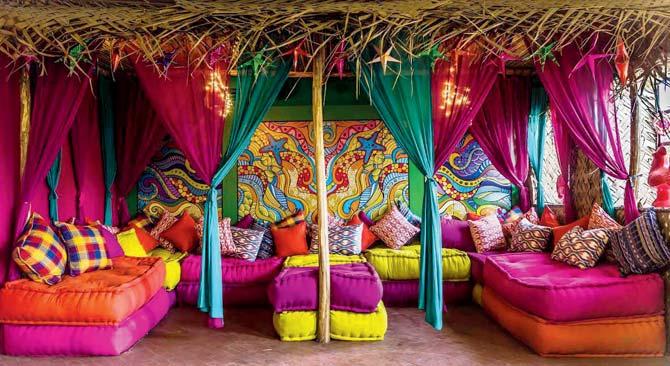 The interiors at Lady Baga
And with Sabina Singh teaming up with Clement De'Sylva to create an ambience that recreates the full Goa experience, and a menu sporting crispy fried Bombil, and Father Lorenzo's chorizos, and drinks like the cashew and palm vodka-based cocktails, Baga might just be the answer to every Mumbaikar's prayers: it might keep the fat cat Dilli wala so content in its environs that they never actually want to visit the real thing again!
Marathon girl
"Running is really addictive. It makes you extremely happy because of the endorphins rushing through you. You never see an unhappy runner," says Vidhi Seth, who stood first with a time of 3.34 minutes in the amateur open category in this Sunday's marathon.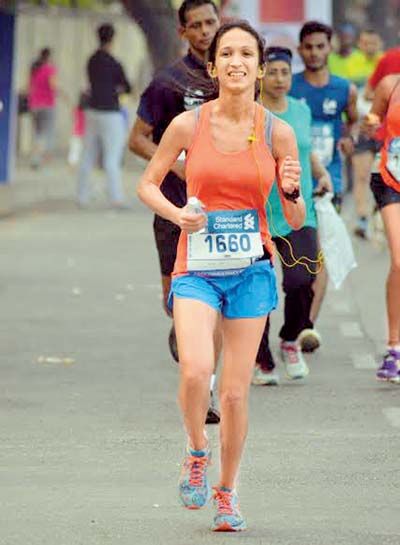 Vidhi Seth
It was the erstwhile designer's first full marathon, although she'd run seven half marathons earlier. "A full is a completely different experience. You're really testing yourself physically and mentally," says Seth, whose preparation involved a schedule of 70-80km weekly mileage, giving up her Saturday nights out, and showing up for practice at 6am four days a week. The erstwhile young designer, after a running career in school, took up marathon training with coach Savio D'Souza, post the birth of her daughter Vihana two years ago.
"The two things which really helped boost my run, were seeing my family at Worli sea face and Haji Ali cheering their lungs out for me, and mentally repeating this extremely lame saying which I read on a banner during the race, 'pain is temporary, pride is forever'."
The teens — a hair raising experience
"Raising teenagers is like nailing Jell-O to a tree," says the renowned educationist Lina Asher, who will be launching her second book, Drama Teen, later this month. Asher, whose first book, Who do you think you are kidding?, was a general parenting book, says that 'Drama Teen' was also meant initially to be one, but a recent experience she had interacting with students of one of her schools in Bhopal, made her rethink the approach.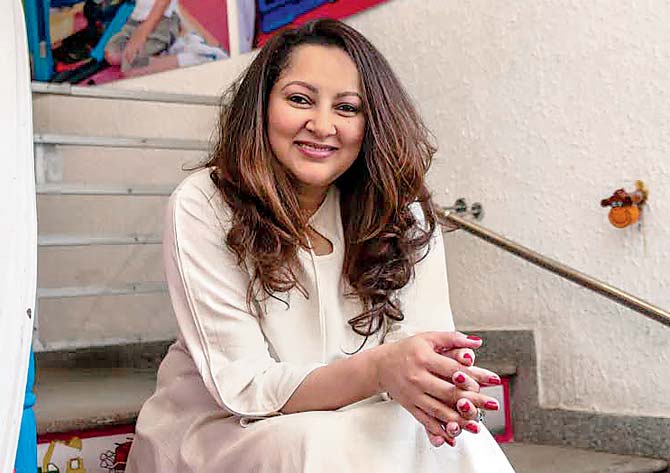 Lina Asher
"I visited the school to conduct a conference for parents based on my first book," she says, "but since I had the afternoon free, my education partners requested that I conduct a session with 12 to 16 year olds. Most of their questions were relating to the issues they were facing with their parents and they wanted conflict resolution strategies."
"In Drama Teen, each topic I touch on, I write to the parent and then the teen - giving them a chance to step into each other's shoes, and therefore bridge the gen gap," she says. As for the actual writing of the book, Asher swears that it was achieved 'Sitting in Goa, just forcing the discipline of 10-6 at my computer.' We'd take her advice — teenage or not.
Birds of a feather
The NRIs have been in Mumbai in full force these past few weeks. As everyone worth their Jimmy Choos knows, this is mating season in NRI land, when the rich and famous from London, Lagos and LA come down to scout for eligible suitors for their progeny.
And amongst this upper crust stuck together with dough, none is as hilarious as this self-styled society Botox queen, who was overheard loudly commenting at a recent celebratory soiree to another of her ilk, "let's wait till the Mumbai trash departs, so that we can have the party all to ourselves."
That she meant the other homing pigeons like herself, who'd flown in on transatlantic First Class return bookings was transparently obvious. Unsurprisingly, the other guests were not amused.
"Exciting news! Mid-day is now on WhatsApp Channels

Subscribe today by clicking the link and stay updated with the latest news!"
Click here!