The survey was done in 10 villages in Pune district and is going on in two more districts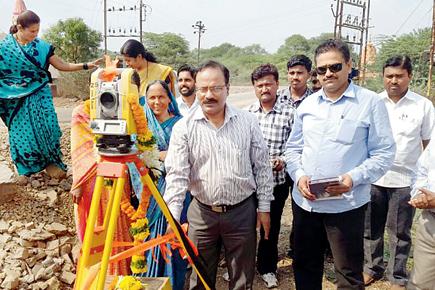 A land survey in progress in Kelgaon village, Rajguru Nagar
The recent land survey in ten villages of Pune district has not only given a revenue of Rs 20 lakh to the state government, but also a successful method in ensuring dispute-free villages. After the land survey, once the sanad (deed) of a land is given to the property holder, it will be a crime to requisite that land, and this will ultimately reduce the ratio of disputes over land.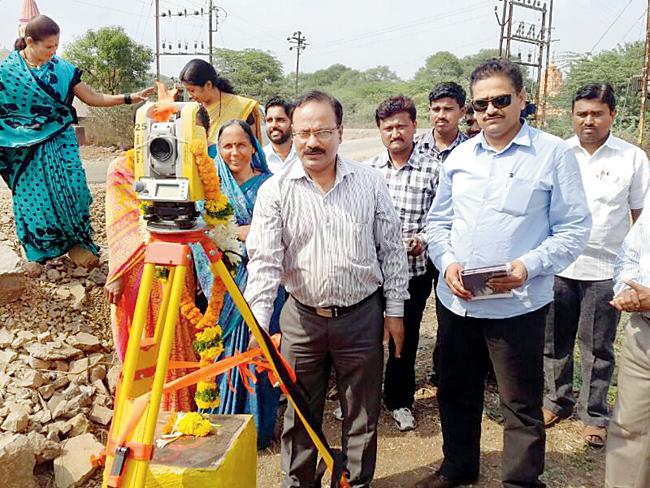 A land survey in progress in Kelgaon village, Rajguru Nagar

"Seventy per cent of cases pending in the district court are related to requisition of land, as anyone could illegally requisite others' land. However, land surveying involves the demarcation and surveys of small plots. Once the sanad of land is issued on a property holder's name, any requisition of that land will be assumed a crime," said Superintendent of Land Records Kishor Tavrej.

"Pune is the first district in the state which has successfully implemented the land-surveying scheme with GPS technology," added Tavrej. "The first land survey was done in Tulapur village six months ago, and through this we generated revenue of Rs 2.23 lakh. After this, a survey in Phulgaon village generated Rs 2.33 lakh," he said.

He added that for the surveys, the state charges between Rs 200-800 from the property holders according to the area of their properties.

"We've generated Rs 20 lakh from these ten villages. Another survey is on in Bhor and Kelgaon, Rajguru Nagar. We could also generate revenue from the true copy of the property card that will be given to land owners," he said.