The report is the outcome of a three-year program conducted by the National Law University and Tata Institute of Social Sciences supported by the Azim Premji Foundation in collaboration with the Government of Maharashtra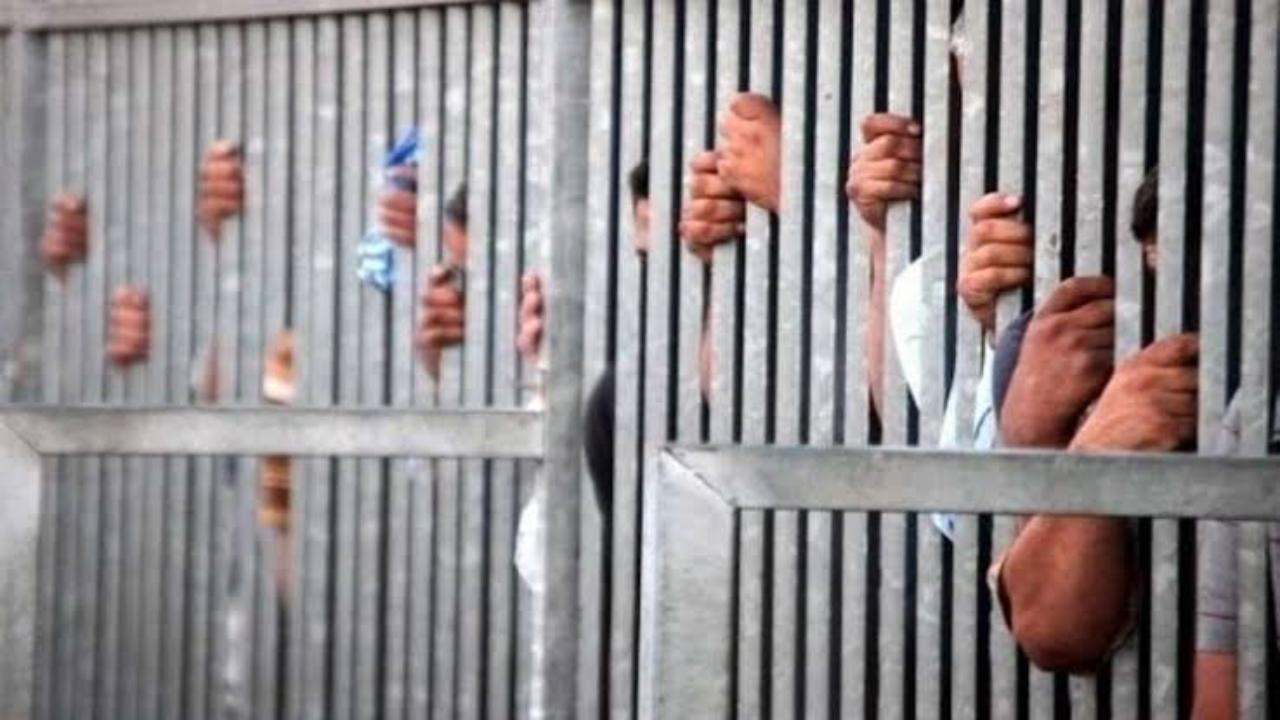 Representational picture
Less than 8% of undertrials have utilized legal services they were entitled to, says a latest study by Project-39A (National Law University, Delhi), Prayas-Tata Institute of Social Sciences and Azim Premji Foundation. The program was conducted across eight prisons in the state to develop a successful working model to provide legal representation for under trials.
The report, which was released earlier today in Mumbai by Supreme Court Judge Justice P.S. Narasimha and Justice R.D. Dhanuka, Judge, Bombay High Court and Executive Chairperson, Maharashtra State Legal Services Authority is the outcome of a three-year program conducted by the National Law University and Tata Institute of Social Sciences supported by the Azim Premji Foundation in collaboration with the Government of Maharashtra.
ADVERTISEMENT
Also read: Maha court sentences three Bangladeshi nationals to 5-yr rigorous imprisonment for illegal stay
There is an urgent need to offer proactive legal services in prison and build social support for undertrials, many of whom remain incarcerated for extended periods, noted the report. Studies show that less than 8% of undertrials utilized legal services they were entitled to between 2016-2019. Lack of coordination among criminal justice institutions, low confidence in legal aid provided by the state, and absence of relevant data are key challenges hindering legal representation for undertrials.
Legal representation for undertrials involves understanding multiple layers of vulnerability faced by prisoners, making it critical that social work is made an integral part of legal aid in the criminal justice system. In addition, improved documentation and record keeping have proved to help adjudication, raise the quality of lawyering, and reduce delays.
The report said that a comprehensive, nationwide, prison-level database on a common platform accessible for prisons, courts, and legal service authorities would help develop a deeper understanding of prisoner profiles, case status and services required by undertrials.
National Crime Records Bureau findings in December 2021 show that Indian prisons are heavily burdened with an average occupancy rate of 118% with undertrials, the majority of whom are young, illiterate, and socio-economically disadvantaged, forming 76.1% of the total inmate population.
Maharashtra saw an average occupancy rate of 149% with an average undertrial population of 86%.
The program, which proactively offered legal assistance in prisons, helped secure the release of nearly half of the 9,570 undertrials who accessed the services provided by the initiative by filing bail and meeting compliance conditions.
Young advocates and Social Work Fellows carried out necessary interventions and helped develop a cadre of trained professionals at the local level.  In addition, the Social Work Fellows worked closely with prison authorities, district and taluk legal services authorities, and panel advocates to strengthen legal services. The programme helps those released reintegrate into society and arrange their basic needs including travel, shelter, and livelihood.
"The programme's innovative recommendations instilled a higher degree of confidence among undertrials in state legal aid, enabled better adjudication, more equitable and practical conditions in bail orders, streamlined processes and shortened timelines in offering legal support. Prison authorities have also recognized the need for involving social work fellows in securing the rights of the undertrials," said Devyani Kacker, Access to Justice Specialist at the Azim Premji Foundation who also teaches at the Azim Premji University.