The victim Bhajandas Parohi had ventured into Junona forest to collect firewood on Saturday, but failed to return home, an official said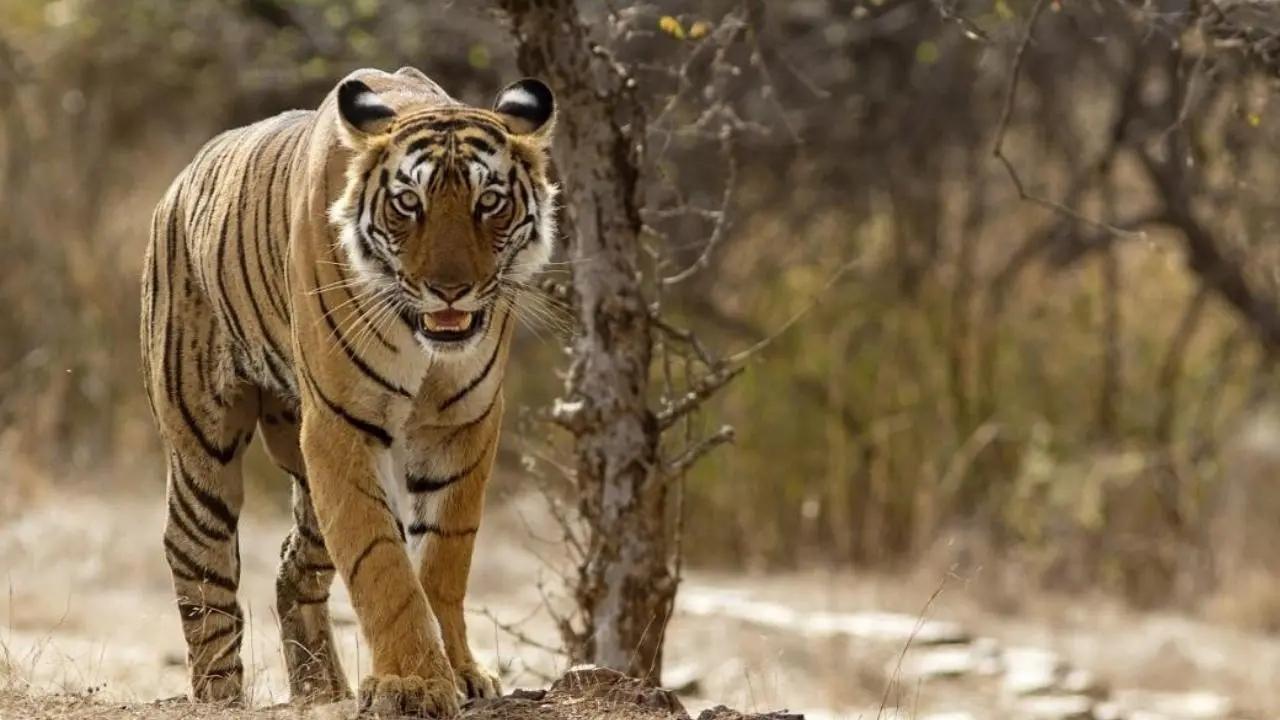 Representational Pic
A 50-year-old man was mauled to death by a tiger in a forest in Maharashtra's Chandrapur district on Sunday, an official said.
The victim Bhajandas Parohi had ventured into Junona forest to collect firewood on Saturday, but failed to return home, the official said.
ADVERTISEMENT
Following a search, Parohi's body was found in compartment no 406 this morning and it was shifted to the government hospital for post-mortem, he said.
An initial compensation was given to the deceased man's family and the rest will be disbursed according to the norms of the forest department, the official added.
IN PHOTOS: Maharashtra CM Eknath Shinde meets MNS chief Raj Thackeray
As many as 53 people were killed in the year 2022 in the attack by tigers and leopards in Chandrapur district of Maharashtra, state Forest Minister Sudhir Mungantiwar had told the Legislative Assembly last week.
The minister had also said 14 tigers have died in various incidents during the same period.
He was responding to a question raised by Congress MLA Bunty Bhangadia.
"While 44 people were killed in the attack by tigers, nine others were killed in the attack by leopards in the calendar year of 2022 in Chandrapur district alone," he had said, adding the kin of the victims have been given Rs 20 lakh by the state government.
Meanwhile, 53 deaths were reported of tigers, leopards, deer, a bear, and peacocks in the calendar year 2022 due to various reasons, as per the reply.
"Nine tigers and three leopards have died of natural causes, while two tigers died in clashes with other tigers. Two tigers have died in an accident while one died of electrocution," he had said.
At least five chitals and three wild boars were killed by poachers during the calendar year 2022, the minister had said.
(with PTI inputs)