The National Investigation Agency on Wednesday detained several suspects during a massive multi-state crackdown on a nexus of terrorists, gangsters and drug smugglers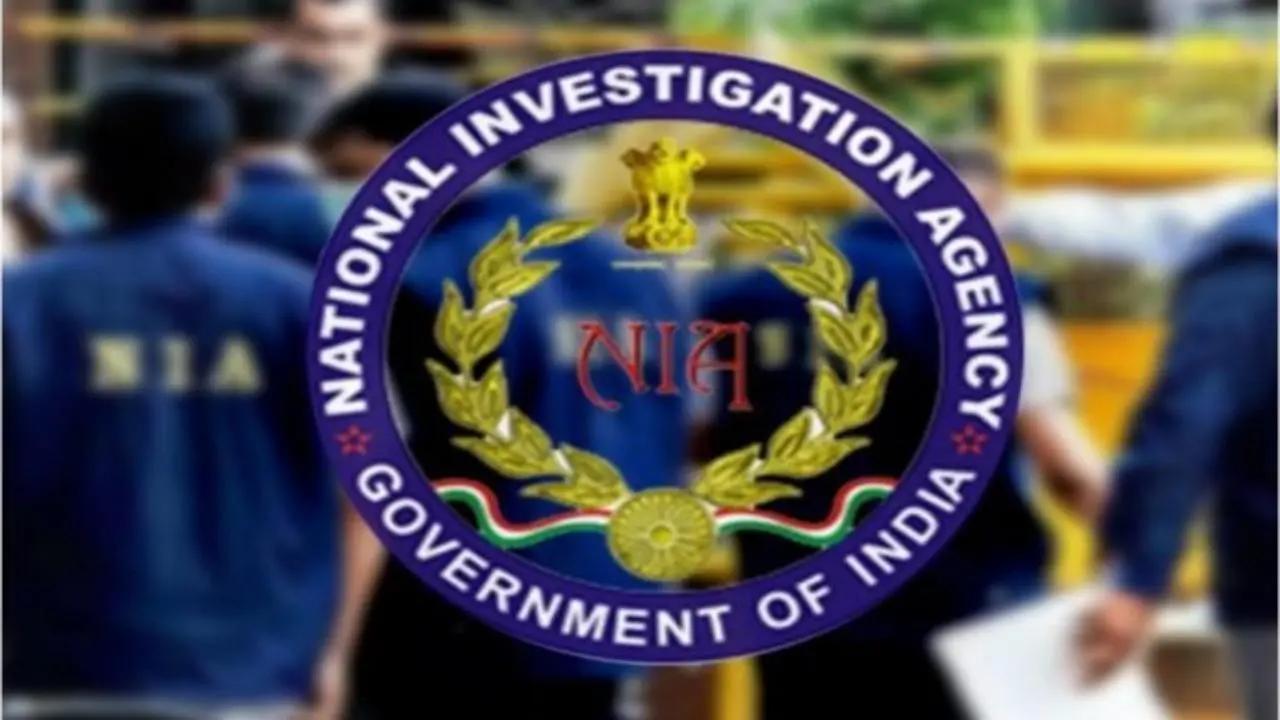 Representative Image
Listen to this article
Many held after NIA raids in 5 states, 2 UTs; crackdown on terror-gangster-smuggler nexus
x
The National Investigation Agency on Wednesday detained several suspects during a massive multi-state crackdown on a nexus of terrorists, gangsters and drug smugglers, an official told PTI. Reportedly, the raids were related to cases against the associates of Arsh Dalla, a listed terrorist, and many other dreaded gangsters, the spokesperson of the central agency said. 
The raids were carried out at 53 across Punjab, Haryana, Rajasthan, Uttarakhand, Uttar Pradesh and the union territories of Delhi and Chandigarh and the police force in the respective states provided the necessary assistance in the daylong raids. 
ADVERTISEMENT
According to the PTI report, the officials of NIA recovered pistols, ammunition a large number of digital devices and other incriminating material seized during the raids aimed at dismantling the terror-gangster-smuggler nexus. The report further stated that the action was concentrated on weapon suppliers, financiers and logistics providers associated with various gangs working with drug smugglers and terror outfits based in Pakistan, United Arab Emirates, Portugal, Canada and other countries. 
Reportedly, the locations raided included Amritsar, Moga, Fazilka, Ludhiana, Mohali, Faridkot, Barnala, Bhatinda, Jalandhar, Rohtak, Sirsa, Faridabad, Jodhpur, Hanumangarh, Gorakhpur, Dehradun, Nagar and other districts in the states. Meanwhile, raids were also carried out by NIA sleuths in the southeast district of Delhi-NCR and Chandigarh. 
The spokesperson of the federal agency told PTI that apart from Dalla, others under their scanner in these raids were Lawrence Bishnoi, Sukha Duneke, Harry Mayur, Narender alias Lali, Kala Jatheri and Deepak Tinu. 
He further said that these raids were the seventh such in the series of crackdowns launched by NIA following the registration of five cases since August last year including two new filed against organised criminal gangs in July 2023. These cases relate to conspiracies of targetted killings, terror funding of pro-Khalistan outfits and extortion by jailed gangsters or those operating from other countries, he elaborated. 
Probe has revealed that these conspiracies were being hatched in prisons across various states and were being executed by an organised network of foreign-based operatives, the report stated. Further elucidating the report stated that these conspiracies include the killings of Maharashtra-based builder Sanjay Biyani, mining trader Mehal Singh and global Kabaddi player Sandeep Nangal Ambia in Punjab last year. 
The official was quoted saying many criminals and gangsters, who once led gangs, fled abroad in recent years and have been continuing their criminal activities from there. He said they were engaged in not just planning but also commissioning of serious crimes like contract and revenge killings. He added that they have carried out targetted killings and have been raising funds for other nefarious activities and further attacks through smuggling of drugs, firearms, hawala, and extortion. 
According to the report, these gangs came under scrutiny after reports of several jails becoming havens of deadly nexus and hubs of gang wars resulting in violence and murder inside Goindwal jail surfaced. 
The NIA sleuths previously raided over 370 locations and seized 38 arms, including four lethal weapons with over 1,100 rounds of ammunition. 
The federal agency has thus far frozen 87 bank accounts, attached 13 properties and seized 331 digital devices, 418 documents and two vehicles. They have also declared two absconders as designated individual terrorists and 15 accused as Proclaimed Offenders and Red Corner Notices (RCN) have been issued against nine others, the official told PTI. 
"Exciting news! Mid-day is now on WhatsApp Channels

Subscribe today by clicking the link and stay updated with the latest news!"
Click here! Were you excited about Priyanka Chopra and Nick Jonas`s daughter Malti Marie`s face reveal?