Maratha quota activist Manoj Jarange issued a reminder to the Maharashtra government regarding the 40-day deadline he set for the Eknath Shinde-led administration to implement reservations for the Maratha community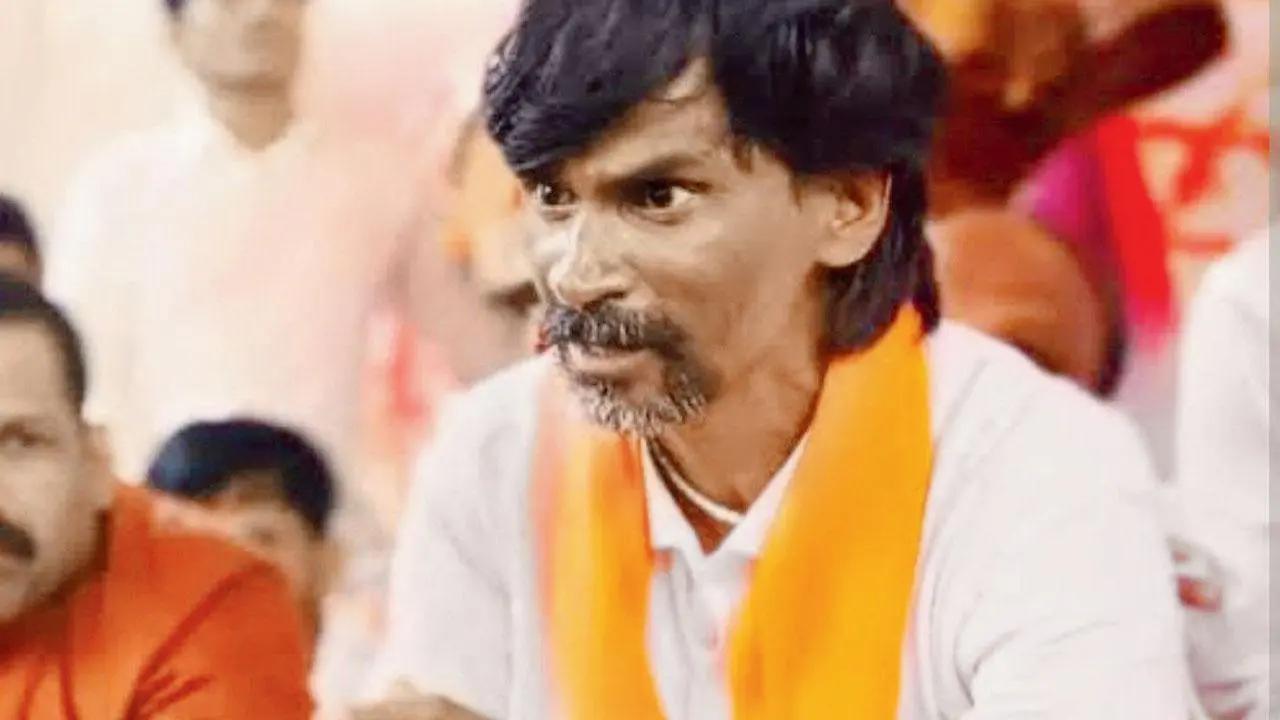 Manoj Jarange/ File Photo
Listen to this article
Maratha quota activist Manoj Jarange: Half of 40-day deadline for implementation has passed
x
On Wednesday, Maratha quota activist Manoj Jarange issued a reminder to the Maharashtra government regarding the 40-day deadline he set for the Eknath Shinde-led administration to implement reservations for the Maratha community. As of now, half of the stipulated period has elapsed.
Jarange had initiated a hunger strike in Jalna district, demanding reservation for the Maratha community. He concluded his fast on the 17th day, following a meeting with Chief Minister Eknath Shinde on September 14, during which the Chief Minister assured him of fulfilling the demand.
ADVERTISEMENT
Addressing members of the Maratha community at the Chhatrapati Shivaji Maharaj Chowk in Latur, Jarange emphasized the advanced stage of the struggle for Maratha reservation. He called for unity among the community members and urged them to remain united and undivided.
As part of his statewide tour to engage with Maratha community members, Jarange visited Latur. He highlighted, "We issued a 40-day ultimatum to the government. Currently, only 20 days remain."
Jarange's hunger strike and advocacy for Maratha quota rights have been central to the ongoing discussion surrounding reservations for the community. The deadline he set serves as a symbolic measure of the expectations and impetus for action regarding this critical issue. 
The Maratha quota matter became a major challenge for the Maharashtra government after the police baton-charged a violent mob at Antarwali Sarati when protesters allegedly refused to let authorities shift Jarange to hospital. Several persons, including 40 police personnel, were injured and more than 15 state transport buses were set ablaze in the violence. The police action in Jalna triggered more protests by the community across the state and a war of words between the ruling dispensation and the opposition.
Amid the developments, Deputy Chief Minister Devendra Fadnavis had said the government regretted the use of force. The government had also issued a Government resolution asking the Marathas from Marathwada to present Nizam-era records to obtain Kunbi caste certificates. A panel headed by a retired judge has also been set up. The Maratha quota panel will determine the Standard operating procedure for the issuance of Kunbi caste certificates to members of the Maratha community from Marathwada. 
With PTI inputs
"Exciting news! Mid-day is now on WhatsApp Channels

Subscribe today by clicking the link and stay updated with the latest news!"
Click here! Do you read books about Mumbai?