And this evening will witness the coming together of three of Mumbai's most celebrated men: architect extraordinaire, Charles Correa, legendary physician Dr Farokh Udwadia, and advertising and theatre virtuoso Gerson da Cunha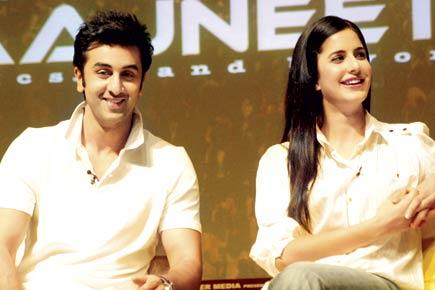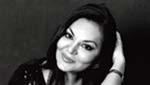 And this evening will witness the coming together of three of Mumbai's most celebrated men: architect extraordinaire, Charles Correa, legendary physician Dr Farokh Udwadia, and advertising and theatre virtuoso Gerson da Cunha.
Titled 'Into the Unknown' and held at the NCPA, it promises to afford Mumbaikars a rare insight into the minds of some of the country's most renowned intellects.
"Charles Correa, the architect, and Dr Farokh Udwadia, the physician, have long outgrown introductions. They will use a fine film to discuss how medical science can inspire architecture and something born of concrete and location can become therapy," says da Cunha about the discussion, which he will be moderating.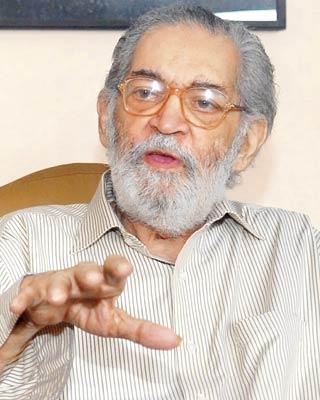 Gerson da Cunha and Charles Correa
The event will begin with the screening of 'Into The Unknown', a film by Sankalp Meshram on Correa's Champalimaud Centre, a cutting-edge scientific institution for treatment of brain illnesses and cancer in Lisbon, arguably the architect's finest work. Nice!
Star power always wins
And as Ranbir and Katrina continue to be the couple 'du jour', their presence at social events is much sought after. A source who attended a party thrown by an attractive designer socialite at her Sobo residence recently, could not get over the fact that the star couple had been invited.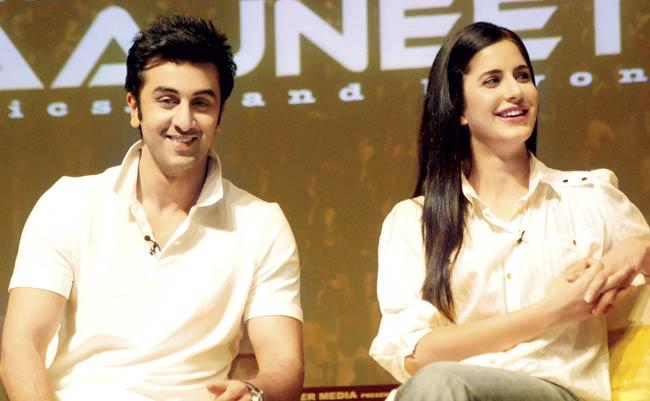 Ranbir Kapoor and Katrina Kaif
"Everyone knows that Ranbir had a fling with this very same lady earlier, and there was little love lost between her and Katrina on account of this," she said. "So why were they invited?" It's called social expediency darlings. Don't you know everything forgiven when you're a star?
Remembering the Master
And yesterday, along with being World Dance Day, it happened to be the birthday of the late great percussionist Ustad Allah Rakha, one of the country's most celebrated tabla players and father to Zakir Hussain and Fazal Qureshi.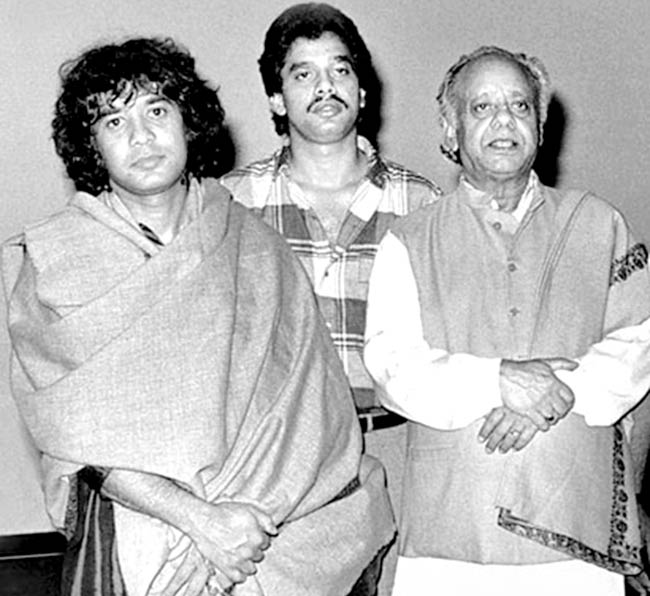 Zakir Hussain, Fazal Qureshi and Ustad Allah Rakha
And along with Google's timely and much appreciated tribute to him, another commendable effort was by Mumbai-based musician Ranjit Barot. "On his birthday today, I re-dedicate my song 'Supernova' to our teacher #Abbaji, who continues to illuminate our lives till today," said his post with a link to the song.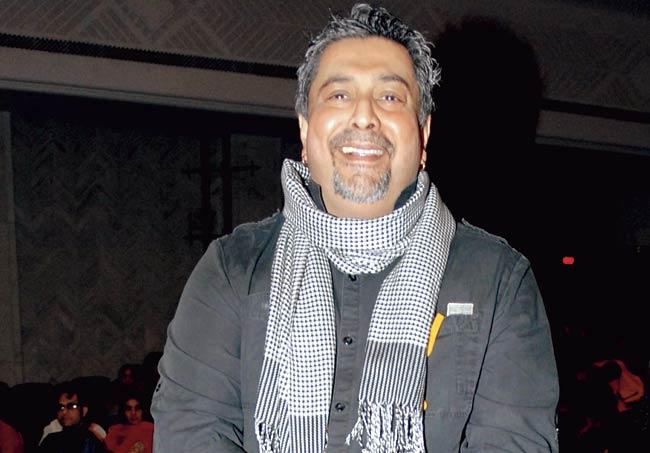 Ranjit Barot
Pop goes Bombay Superstar
We'd written about her mum, the indefatigable Elizabeth Moynihan, Indophile, art scholar and wife of the late US Senator from New York, Patrick Moynihan when the octogenarian was passing through Mumbai on one of her frequent trips to India.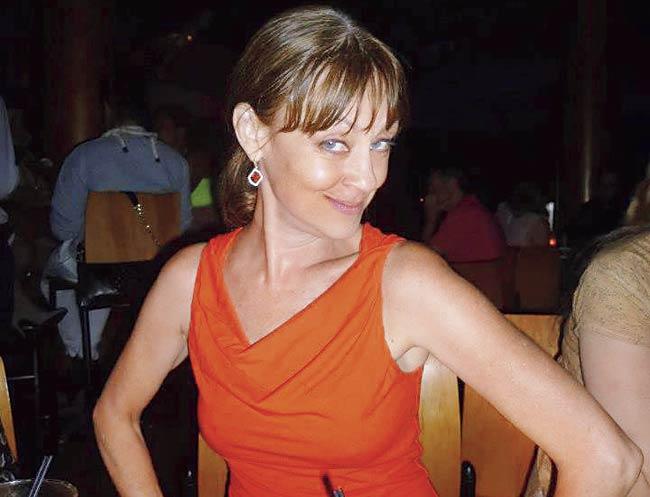 Maura Moynihan
And now, we are delighted to see that her daughter, our New York-based friend, author and musician Maura, who has gone on record saying that her life really began when her dad was posted as Ambassador to India in the seventies, and has gone ahead and released another of her music tracks called 'Bombay Superstar'.
We'd met Maura when we were last in New York, and even though we knew of her lasting passion for India, we were still surprised at the extent this Harvard-educated, attractive single mom was plugged into the country in general, and Bollywood in particular.
Her take on Indian accents, complete with head nods and wiggles, had us rolling on the floor. 'Bombay Superstar', like Maura's other music, has a catchy beat to it and makes for easy listening.
We can't wait to hear it with its creator herself, who, along with her other India-centric accomplishments, can give our Bollywood actors a run for their money on the dance floor with her moves!
Sam deserves the Bharat Ratna
And mercifully enough, people agree that justice has not been done to India's greatest Field Marshal SHFJ Manekshaw, whose birth centenary falls this year.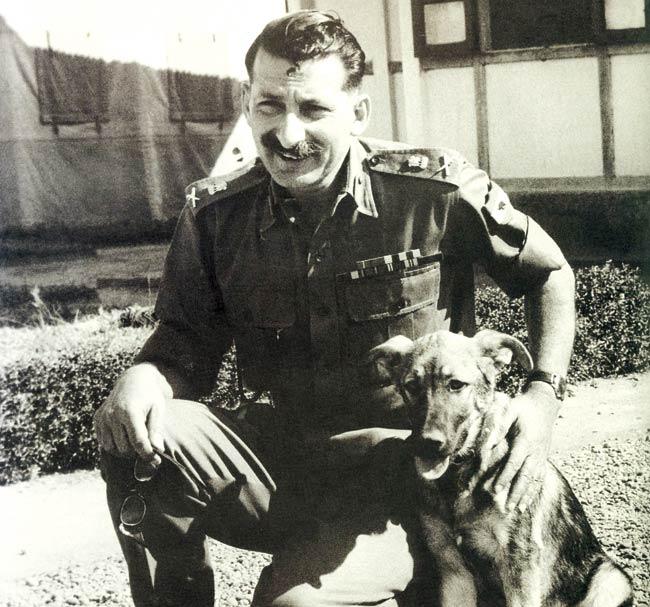 Sam Manekshaw
A virtual campaign is underway to petition that this brave and inspiring soldier is awarded India's highest honour, the Bharat Ratna. 'It is high time that the powers that be wake up from their slumber and honour this popular, talented professional who led our great Indian Army to victory,' says the petition.
'The official criteria for awarding the Bharat Ratna is that it is conferred "for the highest degrees of national service". This service includes artistic, literary, and scientific achievements, as well as "recognition of public service of the highest order".
Sam Manekshaw has performed this service of the highest order, resulting in every Indian proudly holding his head up high.' Here's hoping someone is listening in Delhi, and that political expediency does not come in the way of Manekshaw getting his due.
Nothing less than world domination
The finesse with which Mumbai's power women craft their public images would put a New York hostess to shame. From supporting the 'right' charities, befriending the 'au courant names', cultivating the correct 'media contacts', not to forget getting their overworked and underpaid PROs to jettison the pictures of their parties to meet various deadlines, Mumbai's ladies have it down to a fine art.
So it comes as no surprise that this weekend, when two of Mumbai's prominent corporate wives invited their friends to support a cause they were championing, there was a fair share of backstage skullduggery that took place. According to an insider, the more aggressive and high-profile of the two women was keen to establish her supremacy over her co-host right from the beginning, even though in business terms the latter took precedence.
She did this in many subtle and not so subtle ways apparently, like instructing the event organiser to make sure her name was carried first before the other hostess' in all the communication regarding the event. Every little trick counts in the unimaginably competitive and insanely complicated world of Mumbai's social scene!