Radha Krishna Mishra, the deputy inspector general in-charge at Central Jail said, 'Muslim inmates are observing fast for Navratri and also taking part in 'bhajan (devotional songs)' being organised at the temple on the premises'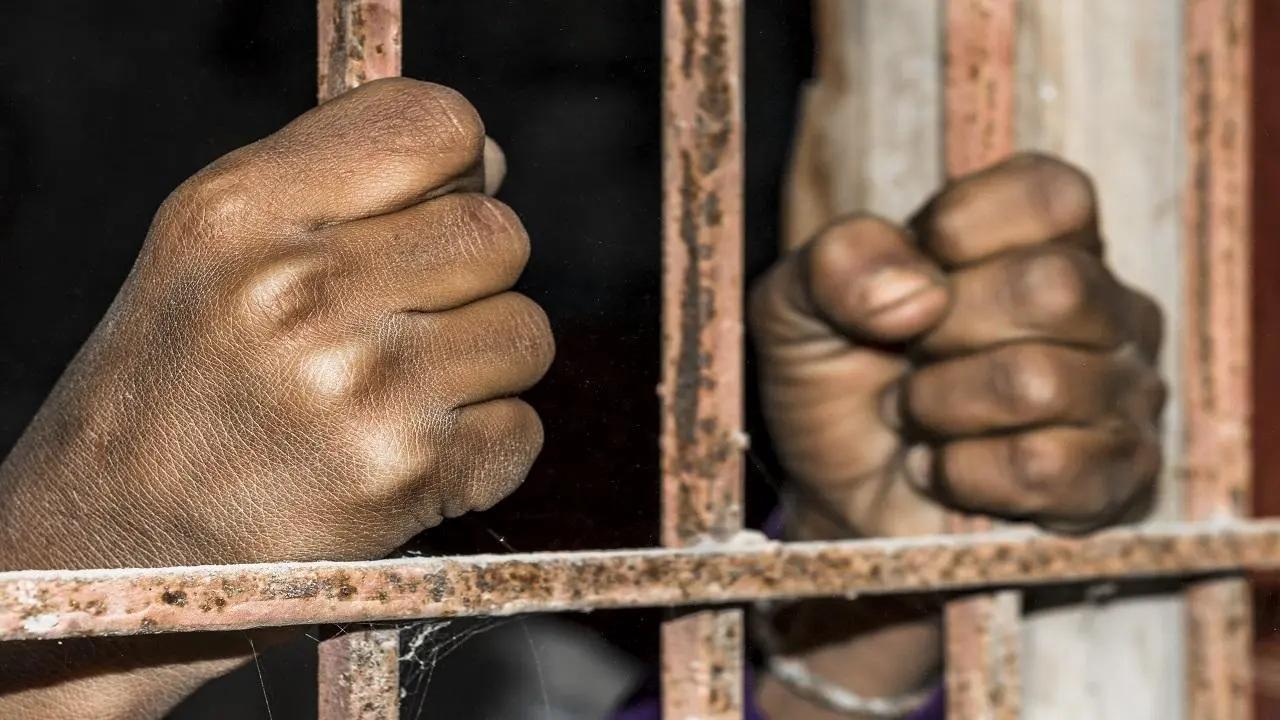 Representational Pic
In a display of communal harmony and brotherhood, some Muslim inmates at the Central Jail in Agra joined their Hindu brethren to fast on Navratri -- a gesture reciprocated by a few Hindu prisoners who observed 'roza' during Ramzan.
Chaitra Navratri, the nine-day Hindu celebration of the triumph of good over evil, started on March 22 while the Muslim holy month of Ramzan began the following day.
ADVERTISEMENT
Radha Krishna Mishra, the deputy inspector general in-charge at Central Jail, told PTI, "Muslim inmates are observing fast for Navratri and also taking part in 'bhajan (devotional songs)' being organised at the temple on the premises."
Pointing to the Hindu inmates observing roza, Mishra said, "It is a good concept where inmates from both the religions are generating a message of Hindu-Muslim unity."
In a video released by the jail authorities, Naushad, an inmate, shared his views on fasting during Navratri.
"I kept a fast on the first day of Navratri and will keep one on the last day. In jail, we all live with unity and respect everyone's religious sentiments.
"We take part in the bhajans organised at the temple and sing with the Hindu inmates."
Alok Singh, the jailor, said the facility has 905 inmates. Of them, 17 Muslim inmates observed a fast on Navratri while 37 Hindus observed roza.
Also Read: Congress' Satyagraha brazen display of arrogance, insult to Mahatma Gandhi: BJP
The jail administration has made arrangements for fruits and milk for inmates fasting for Navratri. For the inmates observing roza, the authorities have arranged for dates to break their fasts.
Since Friday, the jail authorities have also been organising 'Bhagwat Katha' for the prisoners. On March 31, a 'bhandara' will be organised.
"It brings positivity among the inmates and keeps them motivated," Singh added.
Vartika Nanda, founder of Tinka Tinka -- a social organisation that works for the welfare of prison inmates -- said jail is the perfect place for the exchange of religious festivals and rituals.
"When inmates from different religions take part in each other's rituals, it is a perfect example of solidarity and mutual respect," she said.
This story has been sourced from a third party syndicated feed, agencies. Mid-day accepts no responsibility or liability for its dependability, trustworthiness, reliability and data of the text. Mid-day management/mid-day.com reserves the sole right to alter, delete or remove (without notice) the content in its absolute discretion for any reason whatsoever