Chief Minister Ashok Gehlot along with PCC chief Govind Singh Dotasra, former deputy chief minister Sachin Pilot, ministers, MLAs and many other leaders and workers joined Rahul Gandhi during the yatra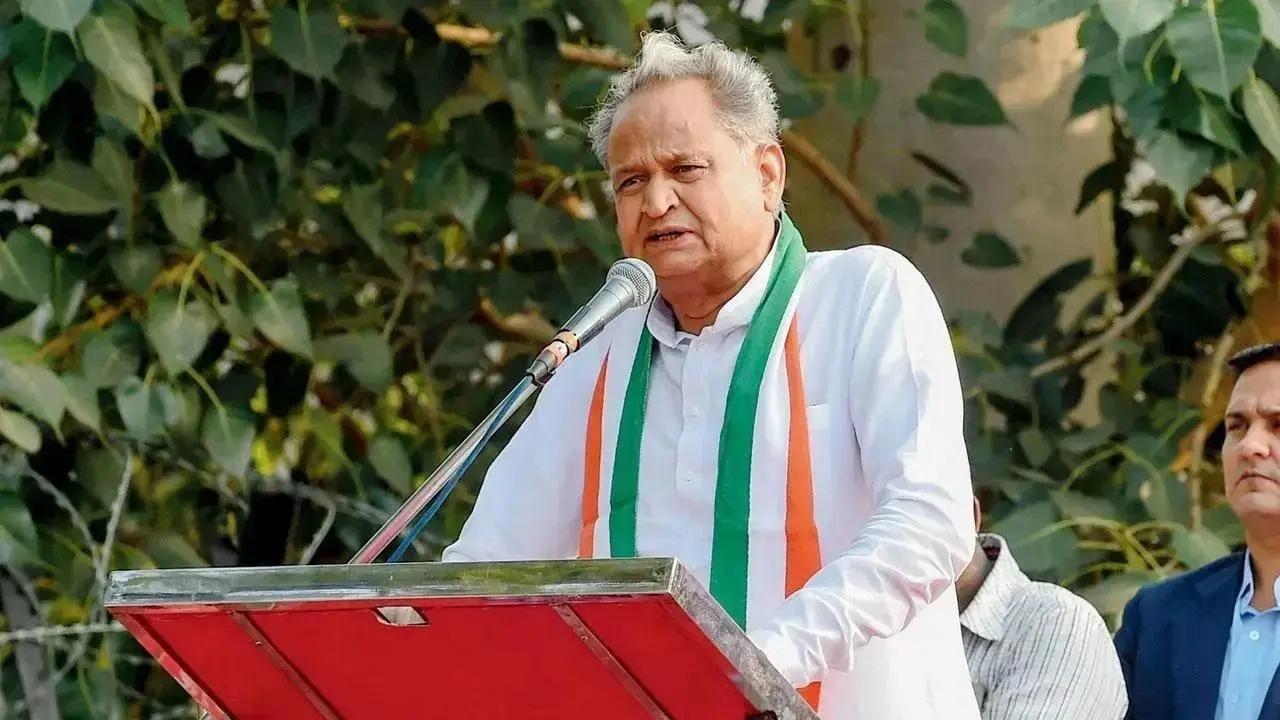 Ashok Gehlot. File Photo
Rahul Gandhi began his Bharat Jodo Yatra in Rajasthan on Monday morning. While speaking at the Bharat Jodo Yatra, Rajasthan CM Ashok Gehlot stated that the media has boycotted 'Bharat Jodo Yatra'.
Quoting CM Gehlot, the official Twitter handle of Congress tweeted, "Media has boycotted 'Bharat Jodo Yatra'. The owner-editor of the media institution is under pressure from the Modi government. Media is the fourth pillar, which has failed to play its role."
मीडिया ने 'भारत जोड़ो यात्रा' को बॉयकॉट कर रखा है।

मीडिया संस्थान के मालिक-संपादक मोदी सरकार के दबाव में हैं।

मीडिया चौथा स्तंभ है, जो अपनी भूमिका निभाने में फेल हुआ है।

- @ashokgehlot51 जी pic.twitter.com/qSVYT5glTQ

— Congress (@INCIndia) December 5, 2022
Chief Minister Ashok Gehlot along with PCC chief Govind Singh Dotasra, former deputy chief minister Sachin Pilot, ministers, MLAs and many other leaders and workers joined Rahul Gandhi during the yatra.
The 89th day of the yatra started from Kali Talai in Jhalrapatan, a rural area on the Rajasthan-Madhya Pradesh border.
Gandhi will interact with farmers at Lalsot in Dausa on December 15 and address a public meeting at Malakheda in Alwar on December 19.
The yatra started from Kanyakumari in Tamil Nadu on September 7 and has so far covered the five southern states of Tamil Nadu, Kerala, Andhra Pradesh, Karnataka, and Telangana, and then traversed through Maharashtra and Madhya Pradesh.
It will conclude in Jammu and Kashmir in early February 2023, covering 3,570 km in 150 days.
(with inputs from PTI) Do you know what Myositis is?