Ram Navami is considered to be one of the biggest and auspicious festivals of Hindus.  This year, Ram Navami will be celebrated on March 30. According to Drik Panchang, the day is observed on Navami tithi (ninth day) during shukla paksha (bright phase) of the Hindu month of Chaitra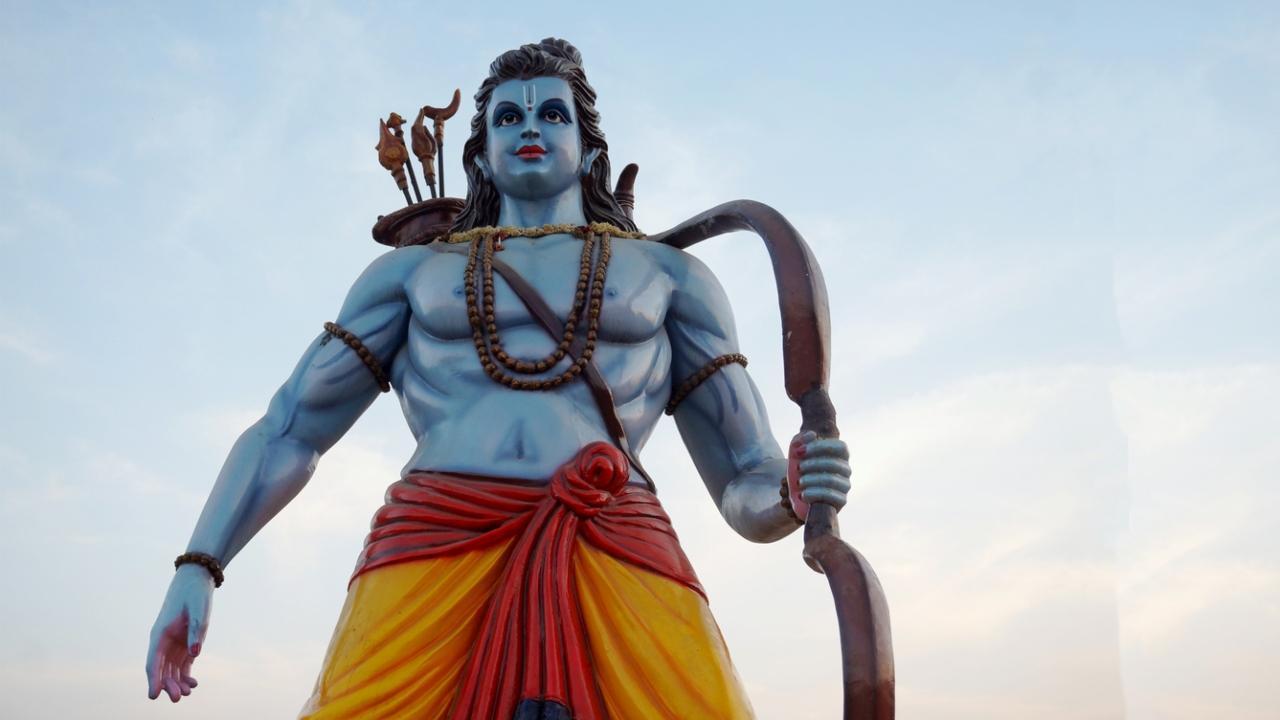 Representative image. Pic/Istock
Ramayana is one of the two great epics of India. Lord Ram, the central figure of this epic tale, is one of the most widely worshipped Hindu deities. He is believed to be the seventh incarnation of Lord Vishnu. His birth is celebrated as Ram Navami across the country during March or April every year.
Ram Navami is considered to be one of the biggest and auspicious festivals of Hindus.  This year, Ram Navami will be celebrated on March 30. According to Drik Panchang, the day is observed on Navami tithi (ninth day) during shukla paksha (bright phase) of the Hindu month of Chaitra.
ADVERTISEMENT
Ram Navami 2023: Date and Time
Date: March 30, 2023 (Thursday)
Ram Navami Madhyahna Muhurat - 11.29 am to 01:57 pm on March 30, 2023
Ram Navami Madhyahna Moment - 12.43 pm on March 30, 2023
Navami Tithi Begins - 9.07 pm on March 29, 2023
Navami Tithi Ends - 11.30 pm on March 30, 2023
As per Drik Panchang, Lord Ram was born in the madhyahna period, in the middle of the day and prevails for six ghatis (2 hours and 24 minutes approx.) which happens to be the most auspicious time for performing puja rituals.
Also Read: Chanting 'Bharat Mata ki Jai' does not lead to patriotism, work to uplift people like Lord Rama: RSS leader
Ram Navami 2023: History and Significance
Ram Navami celebrates the birth of Lord Ram who is revered for his righteousness, compassion, and wisdom. Lord Ram's life is considered an example of the ideal human being. This festival is celebrated across the world by all devotees.
Chaitra Navratri celebrates the birthday of Lord Ram, who was born to King Dasharatha and his wife Kausalya. On this day, devotees recite verses from holy scriptures like the Ramayana and Shrimad Bhagavatam.
Ram Navami 2023: Celebrations
Ram Navami is celebrated with great enthusiasm and devotion by Hindus all over the world, with special prayers, pujas and processions. On this day, people celebrate by visiting temples, performing puja, and offering prayers. The festival is celebrated with great enthusiasm and devotion, with people coming together to celebrate the birth of Lord Rama, who is believed to have been born to bring peace and prosperity to the world.