India's first national flag was designed in the year 1904. It was a red flag with yellow stripes at the edges. The flag had a Vajra in the middle and 'Vande Mataram' flanking both sides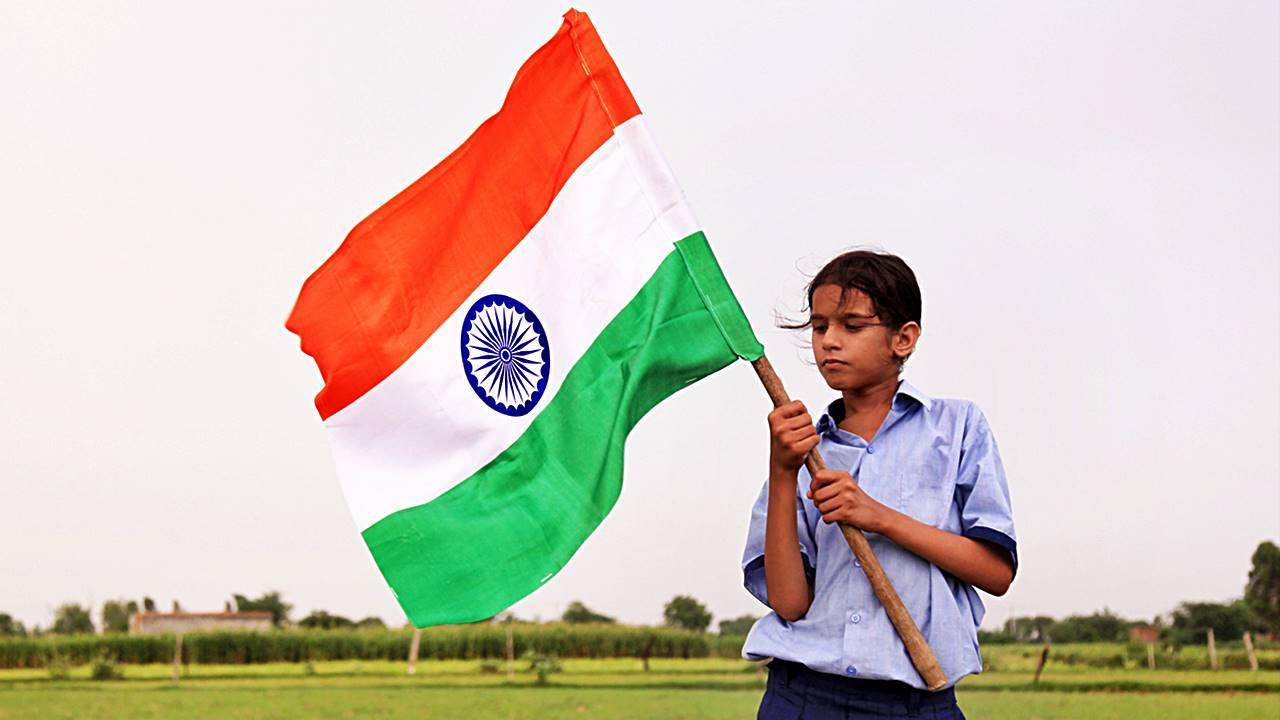 Image used for representational purpose. Pic/iStock
India will be celebrating its Republic Day on January 26, 2023. It was on January 26, when India's Constitution came into effect in the year 1950. The empowerment of Indian citizens to choose their own government is commemorated on this day.The Indian national flag is a symbol of the country's freedom. The present flag was adopted a few days before Indian got its independence from British rule on August 15, 1947. As the country celebrates its Independence, here is the history, evolution and significance of the Indian Flag.
India's first national flag was designed in the year 1904. It was a red flag with yellow stripes at the edges. The flag had a Vajra in the middle and 'Vande Mataram' flanking both sides.
Two years later, in 1906, the first tricolour flag was hoisted at Parsee Bagan Square (Greer Park), Kolkata. The flag had three horizontal bands of colours-- blue, yellow and red, with eight stars representing the eight provinces of the country. The 'Vande Mataram' was inscribed in the yellow band and the bottom red stripe depicted the Sun, a crescent moon and star.
A third flag, with the Union Jack, five red and four horizontal bands, seven stars and a crescent moon with a star was hoisted by Dr. Annie Besant and Lokmanya Tilak during the historic 'Home Rule Movement' in the year 1917.
Also read: Republic Day 2023: Here's how to book parade tickets and watch live
Freedom fighter Pingali Venkayya designed a flag in 1921, this was called as a 'Swaraj Flag.' The flag had a top band in white, its middle band was green and the bottom band was red. The flag also had a Charkha (spinning wheel) that was spread across the three sections.
In the year 1931, a flag with the green band on the top, the white band at middle and saffron at the bottom came into existence. The flag also had a Charkha inside the white band. It is said that Dr. Rajendra Prasad replaced the Charkha with the Ashoka Chakra, post India's independence.
On July 22, 1947, the present Indian flag was adopted by the Constituent Assembly. The flag is a horizontal tricolour with deep saffron at the top, white in the middle and dark green at the bottom. The flag has a navy blue wheel in the middle of white band, representing the Chakra.
Each colour of the flag have different representations- saffron indicates the strength and courage of the country, white indicates peace and truth, green band represents the fertility, growth, and auspiciousness of our land, whereas the Chakra depicts the 'wheel of the law' in the Sarnath Lion Capital made by the 3rd-century BC Mauryan Emperor Ashoka. Do you know what ADHD is an abbreviation for?