The Republic Day Parade, which features the armed forces and their bands marching past the crowd before tableaus of state and federal ministries, is the main event of the celebration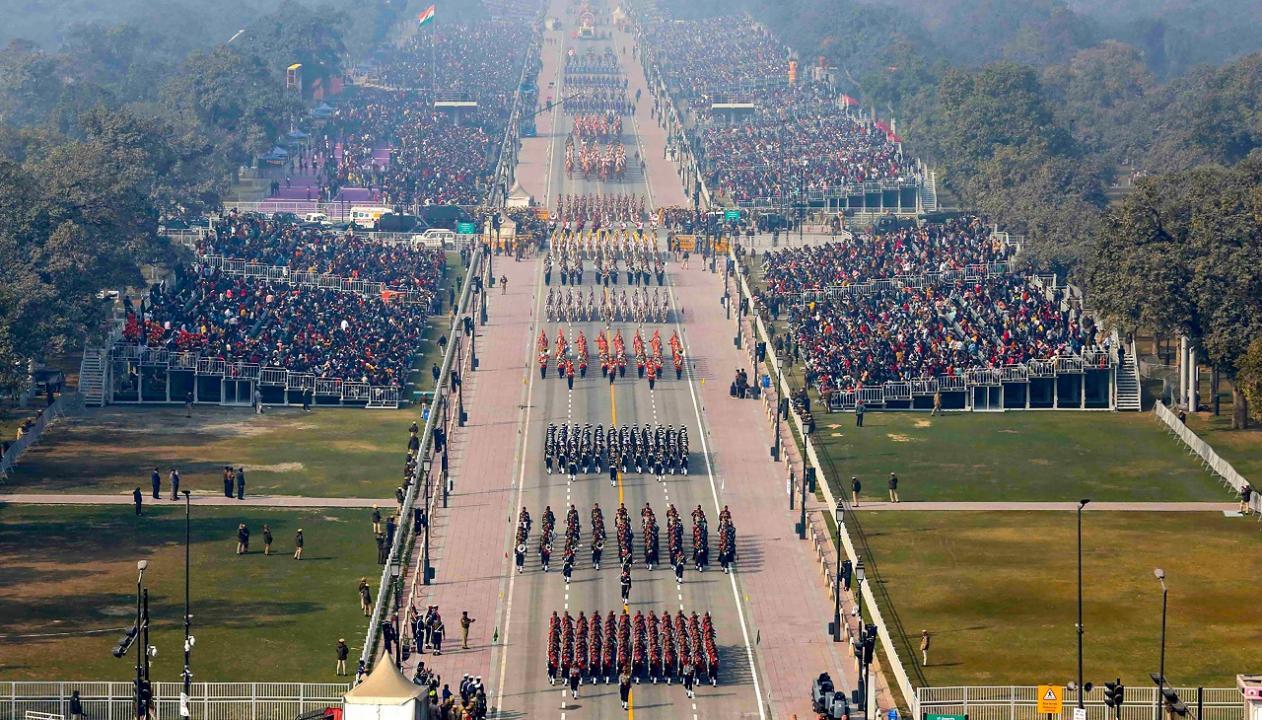 Full Dress Rehearsal of Republic Day Parade 2023, on Kartavya Path in New Delhi. Pic/PTI
The 74th Republic Day of India will be observed on January 26, Thursday. The President and Prime Minister of India will preside over the Republic Day celebrations which will take place on Kartavya Path (formerly known as Rajpath).
The Republic Day Parade, which features the armed forces and their bands marching past the crowd before tableaus of state and federal ministries, is the main event of the celebration.
Here's how to purchase Republic Day 2023 Parade tickets online if you plan to attend in person.
For those planning to attend the Republic Day Parade in New Delhi on January 26, 2023, the Ministry of Defence is distributing over 32,000 tickets. 
Also Read: Delhi Police release traffic advisory for Republic Day rehearsal parade
Here is a step-by-step process for ordering online tickets for the Republic Day 2023 Parade:
Step 1: You need to login to www.aamantran.mod.gov.in and create an account to buy the ticket. The tickets can be booked between 10 am-12:30 pm and 2 pm-4:30 pm.
Step 2: After registering on the portal, the person will be redirected to the login page where he/she has to login via his registered mobile number.
Step 3: A verification code will be sent to the mobile number and after entering the OTP, he/she will be directed to the events page.
Step 4: The person will select the desired event from the list that he/she wants to attend.
Step 5: After entering all the required details of attendees, the person will upload a valid identification proof of the attendees. After the payment, the person will get the tickets on his registered mobile number and email-id.
Where to watch live streaming of the Republic Day Parade?
Those who want to enjoy the grand parade live can do so on the Press Bureau of India and Doordarshan TV channel. The parade will also be live-streamed on the government's official website, https://indianrdc.mod.gov.in.