Former Karnataka Chief Minister and BJP leader Basavaraj Bommai Monday accused the Siddaramaiah government of lacking the "will to protect the rights of Karnataka" in the ongoing Cauvery dispute with Tamil Nadu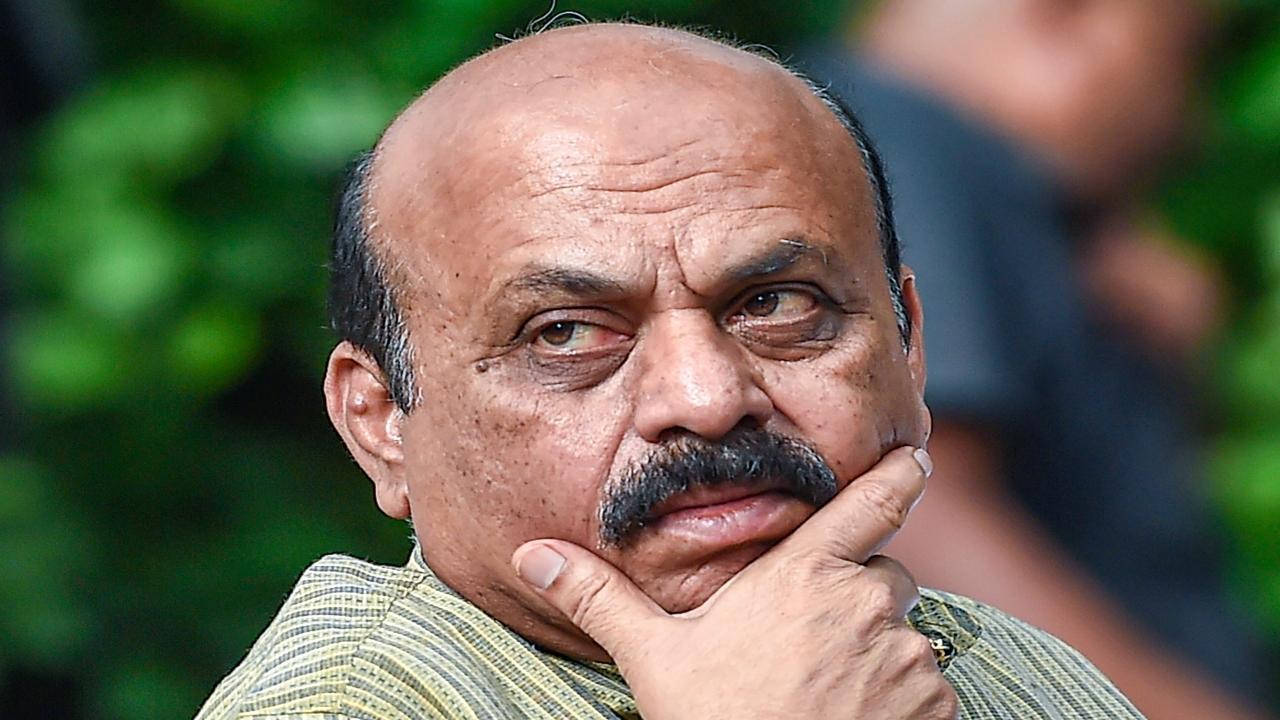 Basavaraj Bommai
Listen to this article
Siddaramaiah govt lacks will to protect water rights of Karnataka: Bommai
x
Former Karnataka Chief Minister and BJP leader Basavaraj Bommai Monday accused the Siddaramaiah government of lacking the "will to protect the rights of Karnataka" in the ongoing Cauvery dispute with Tamil Nadu.
"This government(Siddaramaiah government) is irresponsible government, right from the beginning. There are incidents when even the Supreme Court had issued that they can go on the review petition," Bommai told reporters according to ANI.
ADVERTISEMENT
According to the Karnataka Chief Minister's office, the state government had filed a revision petition before the Cauvery Water Management Authority (CWMA)against its directive to release 3,000 cusecs of water to Tamil Nadu, ANI reported.
The CM office also added that after reviewing the situation, the state government will also approach the Supreme Court on this issue.
Bommai also slammed the Karnataka government for not highlighting the issues that would have led to getting Karnataka a favourable decision from CWMA and the Supreme Court.
"Tell the ground realities that there is no drinking water left. All the crops are dying. Tamil Nadu has got one more monsoon which they have not been highlighting and they have done illegal cultivation and illegal water has been used by them. All these issues are not highlighted(by the Karnataka government)... This government does not have the will to protect the water rights of Karnataka," Bommai added.
Also read: Mumbai: Mumbra residents want tainted API out, to save their town
The CWRC had ordered Karnataka to ensure the release of 3,000 cusecs of Cauvery water at Biligundlu starting from September 28 till October 15, 2023. The amount of water to be released was 5,000 cusecs earlier.
Karnataka had cited a severe drought in parts of its state to refuse the supply of water to Tamil Nadu. The Tamil Nadu government has accused its neighbour of lying to the nation about the supply of water.
CM Siddaramiah had said that the state would challenge the order of the Cauvery Water Management Authority in the Supreme Court.
"The Cauvery Regulatory Committee (CWRC) has ordered the release of 3,000 cusecs of water. I have already spoken to our advocates. They have suggested us to challenge this order in the Supreme Court. We will challenge it in the Supreme Court. We don't have water to release to Tamil Nadu," the CM had said. (ANI)
"Exciting news! Mid-day is now on WhatsApp Channels

Subscribe today by clicking the link and stay updated with the latest news!"
Click here! Do you know like to try cocktails?