Seven years ago, on a fateful night of September 28, 2016, India executed one of its most daring military operations—the surgical strike.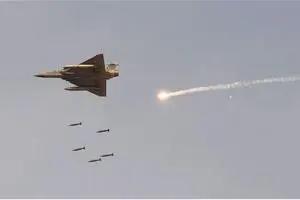 Representative Image
Listen to this article
Surgical Strike Anniversary: Here's all you need to know about Indian operation's enduring impact
x
Seven years ago, on a fateful night of September 28, 2016, India executed one of its most daring and precise military operations—the surgical strike. This audacious mission sent a clear message to the world that India would not tolerate acts of terrorism emanating from across its borders. As we mark the seventh anniversary of this historic event, it's worth reflecting on how the surgical strike unfolded and its long-term consequences for India.
The surgical strike was a coordinated and planned operation carried out by India's elite special forces in response to the Uri terror attack, where 19 Indian soldiers lost their lives. The mission aimed to neutralize terrorist launch pads along the Line of Control (LoC) in Pakistan-occupied Kashmir (PoK).
ADVERTISEMENT
Under the leadership of the Indian Army, commandos infiltrated the heavily guarded LoC, crossing over to the Pakistani side without detection. In the cover of darkness, they struck with precision, eliminating terrorists and destroying infrastructure. The operation was swift and clinical, leaving no room for retaliation.
Beyond the momentary tactical success of the surgical strike, it delivered a bold and clear message. India's patience in the face of repeated provocations had its limits. It demonstrated that India was willing to take direct action to protect its sovereignty and the lives of its soldiers. 
International response and consequences
While Pakistan initially denied the surgical strike, the international community, including the United States, acknowledged its occurrence. The US encouraged Indo-Pakistan talks to de-escalate the situation between the two countries. Bhutan and Germany backed India over the border issue while countries like China, and Russia and organisations like the United Nations expressed concern over escalating tensions. 
Media reports in the following years have highlighted that the surgical strike did not greatly benefit India with the Kashmir insurgency increasing and replicated terror attacks on the Indian Army rising as well.  
According to an earlier report, in 2017, a year after the attack, 358 insurgency-related fatalities were reported as compared to 267 in 2016. Estimated infiltrations rose to 406 in 2017 from 371 in 216 and civilian deaths increased by 166% in the following year. Meanwhile, the Pakistan-sponsored attack on Indian armed forces had become disturbingly brutal. 
Continued vigilance
Seven years on, India remains vigilant against threats from both state-sponsored and non-state actors. The surgical strike was a powerful reminder that India would not hesitate to defend itself when necessary.
While the surgical strike will always be a landmark event in India's military history, it is not a standalone accomplishment. It is part of a broader strategy to ensure the nation's security and safeguard its interests. India's commitment to maintaining peace and stability in the region remains unwavering.
"Exciting news! Mid-day is now on WhatsApp Channels

Subscribe today by clicking the link and stay updated with the latest news!"
Click here! Did you know that March 3 is World Wildlife Day?