Munda, makhna, soni, rab, kudi, mauja, tussi, puttar every second Hindi film is peppered with Punjabi. Sunday MiD DAY takes a close look at the deep-rooted Punjabification of Bollywood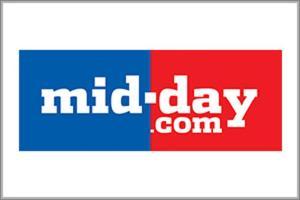 Munda, makhna, soni, rab, kudi, mauja, tussi, puttar every second Hindi film is peppered with Punjabi. Sunday MiD DAY takes a close look at the deep-rooted Punjabification of Bollywoodu00a0

A turbaned Saif Ali Khan promises himself that the pretty girl he's wooing will be his 'votti' someday in Love Aaj Kal. Rani Mukherji engages in a loud Punjabilish conversation with Shahid Kapoor on a truck in Dil Bole Hadippa. Just as the Rajs and Simrans before them cooed to pigeons in mustard fields, dutifully applied mehendi, observed karva chauth and did the bhangra.

Is Punjab the only state in north India? Nope. Do all Indians speak fluent Punjabi? Well, thanks to Raj and his ilk, we've come to learn what 'praah', 'soniye' and 'makhna' mean. What is with Bollywood's obsession with the state, considering that so many of its actors don't even come from there?



Do you speak Punjabi?
"The Indian family shown in movies is generally a north Indian one. What has changed in the last few years is that this family has become specifically Punjabi Hindu (not Sikh)," says Nandini Ramnath, film correspondent, Time Out magazine.

Ramnath adds that since Hindi has been the language of most Mumbai movies, whatever the background of the actor, he or she is made into a generic north Indian character. "Even the very Tamilian Vyjayanthimala or the very Bengali Meena Kumari had to pass off as a north Indian. In recent times, my favourite non-Punjabi pretending to be one is the very Bengali-looking Rani Mukherji," she says.

Filmmaker Imtiaz Ali (director, Jab We Met and Love Aaj Kal), says it isn't a conscious decision. "When I thought up Geet (Kareena Kapoor in Jab We Met), I wanted her to be a Rajasthani. I had envisioned the whole travel sequence in which Aditya (Shahid Kapoor) takes her home to Rajasthan. But the exuberance of her character and the madness of her family lent itself to Punjab," he explains.

He cites the same reason for Khan's Sardar act in Love Aaj Kal, "Saif's character is of the guy who moves to the UK with nothing and makes a name for himself through honest means. In my experience, people in London who've come up the right way are usually Punjabi." Ali adds that since Khan plays a double role, having him don a turban physically distinguished the characters. The filmmaker believes that the 'Punjabi' overdose in the industry is because most of the industry is from the state.

Film critic Deepa Gahlot agrees. "After Partition, several of the Punjabi filmmakers moved to India from Lahore. The Chopras, the Sippys, the Kapoors, are all Punjabis. It's obvious that they will make movies about what they know. It's just that earlier, the hero-heroine never had a last name. It was only a Vijay, which vaguely suggested of North Indian roots." Gahlot also feels that the huge NRI market, which thrives on bhangra and Punjabi-infused dialogue, is a factor.

"Whatever happens to the Gujaratis in New Jersey and the Tamilians in London then?" Ramnath wants to know.
Apne had Dharmendra and Kirron Kher going back and forth in Punjabi while Akshay Kumar ooh'd and aah'd over his ladylove Katrina Kaif in the language throughout Singh Is Kinng. Divya Dutta refused to utter a word in Hindi in Veer Zaara, as did the families of Dev and Paro in Dev.D.

The same goes for the lovable conman's dad in Oye Lucky Lucky Oye. Who can forget the bumbling Mr Suri of Rab Ne Bana Di Jodi, Geet's formidable papaji-chachaji-dadaji in Jab We Met, or the entire cast of Aloo Chaat and their Punjabi banter?

Coming up, one can expect much 'gal dasso' and 'ki hoyya?' from Rocket Singh: Salesman of The Year, Dil Bole Hadippa and the recently released Love Aaj Kal. "I suggest that producers start subtitling the Punjabi bits, both in the main film and in the songs," retorts Ramnath.

"The Punjabi in movies is a hybrid. If you've heard real Punjabi, you wouldn't follow a word," states Gahlot. Ali agrees, "Mauja hi Mauja was a huge success throughout the country. After listening to it a few times, people understood that it meant to just enjoy."

Not tongue-tied
Trade analyst Vinod Mirani feels that Punjabi is quite close to Hindi. "Also, other states don't have as much of a creative contribution to the industry as much as Punjab does. The Gujarati influence extends to the money and the ownership of studios," he explains. Mirani adds that it is an ongoing trend that will change. "Back in the 1970s and '80s, Bambaiyya Hindi was huge. Now more than Punjabi, Hinglish is the rage."

Film critic and author Anupama Chopra, who calls the phenomenon the 'Punjabification' of Bollywood, says, "Hindi films are larger than life, robust... they're all about vivaciousness and masti which is the classic Punjab stereotype. Punjab and Bollywood are a perfect fit."

The NDTV film reviewer points out that other cultures have been explored in films, depending on their makers. "Sanjay Leela Bhansali portrayed Gujarat beautifully in Hum Dil De Chuke Sanam and Sooraj Barjatya has a different approach in his family movies." According to her, several filmmakers ape the Chopras because their films work. "Dilwale Dulhaniya Le Jaayenge inspired tons of clones," she says.




Is that why Anurag Kashyap picked up hardcore Bengali characters and planted them right in the middle of the heartland in Dev.D? "I adapted Devdas to suit me," is his answer. "Most men who at the age of 30-32 are still jobless, driving around in SUVs and whose dads are rich land owners are from there," he adds with a laugh.

The filmmaker denies that the popularity of Punjabi'ism among the audience influenced his decision. "I don't know what the audience wants. I only make what I want. Within a budget of three to three-and-a-half crores, I can play around with my plot, do what I like. Maybe if I make a big-budget film, I'll do the whole Punjabi routine too. It simplifies things," he says.
Word play
Not all Punjabification is fun, though. Chopra didn't enjoy the north flavour in Kambakkht Ishq while Jab We Met, she says, used the cliches very well. The karva chauth sequences make her cringe though. "My karva chauth is very low maintenance. I only starve all day and wait for nightfall," she says with a laugh. Ramnath's hackles are raised every time she hears the word 'Oye'. "I used to like the word. I detest it now," says the critic.

When will the obsession end? "Why should it? I love variety in cinema but I also love the shaava-shaava.

Besides filmmakers are autonomous artistes telling stories that they care about. There can't be any external imposition on what culture they should or should not portray," says Chopra. She says that the trend is moving to other states as well.

Gahlot feels there is a parallel already: "The characters in Priyadarshan's films are hardly Punjabi. They're based in Maharashtra or small towns or even the south," she argues.

Ramnath doesn't think so "The obsession will not end as long as we have audiences in Queens and Southhall cheering on such films. I fear that by forcing audiences to learn basic Punjabi, we will never see the end of this obsession. I have no problem with Punjabi-Hindi movies. I only wish we were as open to making films in Hindi about other communities."

Yash Raj Films, that hasu00a0 presented the northern state as such a glittering pretty package, doesn't argue or defend. Rafeeq Gangjee, VP, Marketing and Communications, simply states, "Not just Punjab, even Switzerland has come to represent India within the context of the Hindi film industry! At the end of the day, the use of any imagery only makes cinematic sense if it fits into the overall context and the script.

"Years of association and usage of the farmlands of Punjab and the stereotype opulent Punjabi farmer may have been instrumental in this region, symbolising the archetypical rural India. Just as much as, unfortunately, Dharavi and poverty have come to symbolise urban India." Touche!u00a0

You know you're being Punjabied when you hear:
>>'Tu te mera praah hai!'u00a0
>>'Tussi jaa rahe ho? Tussi na jaao'
>>'Oye, kitthe?'
>>'Mainu twaade naal gal karni he'
>>'Inna changa munda hai'
>>'Sunn puttar... dekh puttar... kii hoyya?'
Top five Punjabi-Hindi films
>>Dilwale Dulhaniya Le Jayenge
>>Jab We Met
>>Singh Is Kinng
>>Rab Ne Bana Di Jodi
>>Dev D