He asked the court why it had not taken suo motu cognisance of such cases and held state governments to account even when those speeches were in public domain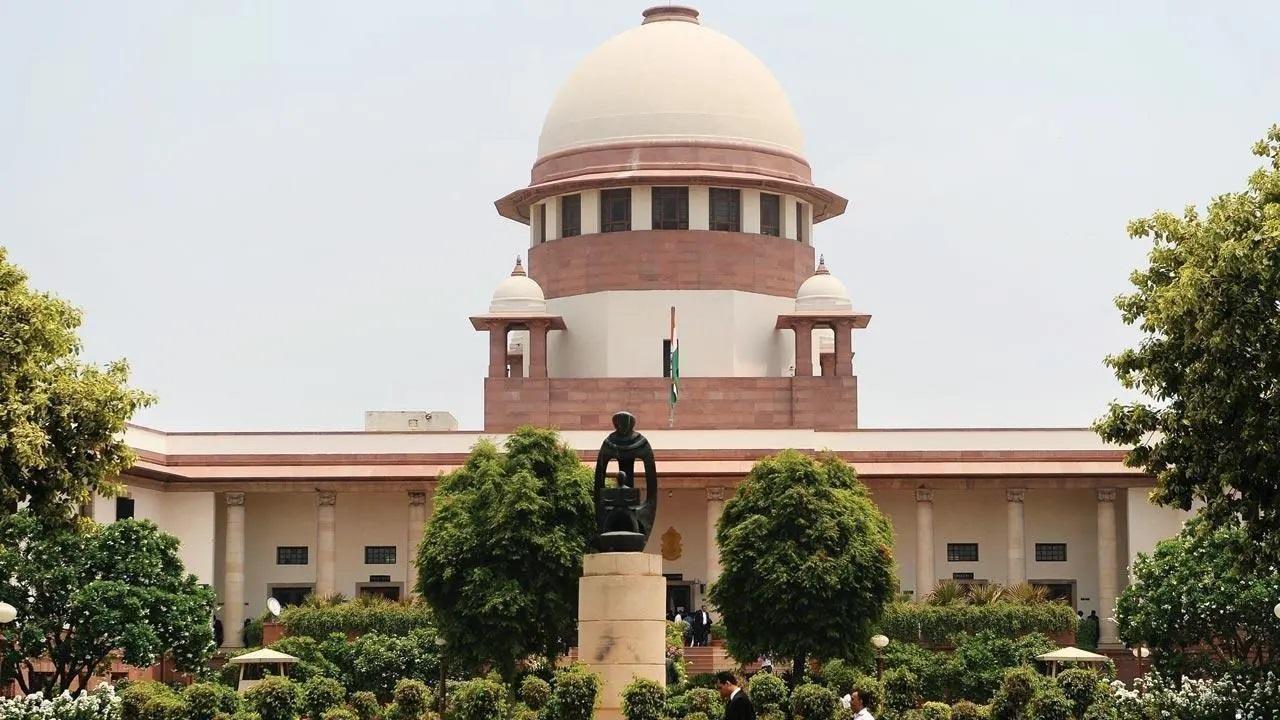 Supreme Court of India
Solicitor General Tushar Mehta on Wednesday told the Supreme Court that hate speeches were being made by several people against the members of Hindu community and court could not be "selective" in its approach in seeking response from the states on the action taken against such statements.
He asked the court why it had not taken suo motu cognisance of such cases and held state governments to account even when those speeches were in public domain.
ADVERTISEMENT
Asking people for restraint, a bench of Justices KM Joseph and BV Nagarathna termed hate speeches a "vicious circle" and said they are being made by fringe elements.
"Hate speeches are like a vicious circle. One person will make it and then another will make it. When our constitution was founded, there were no such speeches. Now cracks are coming up in the idea of fraternity. There has to be some restraint. Some sort of mechanism needs to be developed by the state so that we can curb these kinds of statements," the bench said.
The hearing witnessed sharp exchanges between the court and Mehta after the latter brought to its notice a "derogatory" speech made in Kerala against a particular community and said that petitioner Shaheen Abdulla has pointed out the incidents of hate speeches selectively.
Mehta also pointed out a statement made by a leader of DMK party in Tamil Nadu and asked why the petitioner's counsel, who also hails from Kerala, did not make the two states a party in the contempt petition.
"We have found some statements made against one community which should have been added to this petition. Leader of DMK Party says¿ and then please hear the clip from Kerala. This is shocking and it should shake the conscience of the court also. A child in the clip is made to say this. We should be concerned," Mehta said.
Referring to the speeches, the court said, "Every action has an equal reaction."
"We are following the constitution and orders in every case are bricks in the structure of rule of law. We are hearing the contempt petition because states are not taking action in time. This is because the state has become impotent, powerless, and does not act in time. Why should we have a state at all if it is silent," it said.
The SG replied, "Can't say that about any State but Centre is not. The Centre has banned PFI. Please issue notice to the State of Kerala, so that they can respond to this."
Also read: 'Abjuring hate speech fundamental requisite for maintenance of communal harmony'
As the court asked Mehta to continue to make his submission, he said, "Please do not do this. This will have wider ramification. Why are we shying away from looking at the clip? Why can't the court allow me to play the video clip of the speeches? Why Kerala can't be issued notice and made a party to the petition. Let us not be selective in the approach. I am trying to show the clip which is in public domain. This court could have taken suo motu cognisance of these speeches."
The top court is hearing a contempt petition filed by Abdulla seeking action against several state authorities, including Maharashtra, for failing to register FIRs against hate speech makers.
The SG said that the bench cannot single out hate speeches in only one state, such as Maharashtra, and not consider hate speeches made in other states, such as Kerala and Tamil Nadu. The bench said, "Let us not make this a drama. This is a legal proceeding¿ There is a method to see the video clip. This applies to all equally. If you (Mehta) want, you can include it in your submission."
It posted the matter for further hearing on April 28 and sought response from Maharashtra government on the plea.
On Tuesday, the top court had said that abjuring hate speech is a fundamental requisite for maintenance of communal harmony in the country, and asked the Centre about the actions it had taken after the lodging of FIRs in hate speech cases.
Observing that merely registering complaints is not going to solve the problem of hate speeches, it reminded the Centre on the need to take action against people making such statements.
Holding that the Constitution views India as a secular nation, the top court had on October 21 last directed the Delhi, Uttar Pradesh and Uttarakhand governments to come down hard against hate speech, and register criminal cases against culprits without waiting for a complaint to be filed.
This story has been sourced from a third party syndicated feed, agencies. Mid-day accepts no responsibility or liability for its dependability, trustworthiness, reliability and data of the text. Mid-day management/mid-day.com reserves the sole right to alter, delete or remove (without notice) the content in its absolute discretion for any reason whatsoever. Do you practice ecotourism?