Talking to reporters, Nitish Kumar reiterated the need for a united opposition saying he was waiting for the Congress to move ahead on the same even as he scoffed at Prime Minister Narendra Modi's contention that the corrupt were joining hands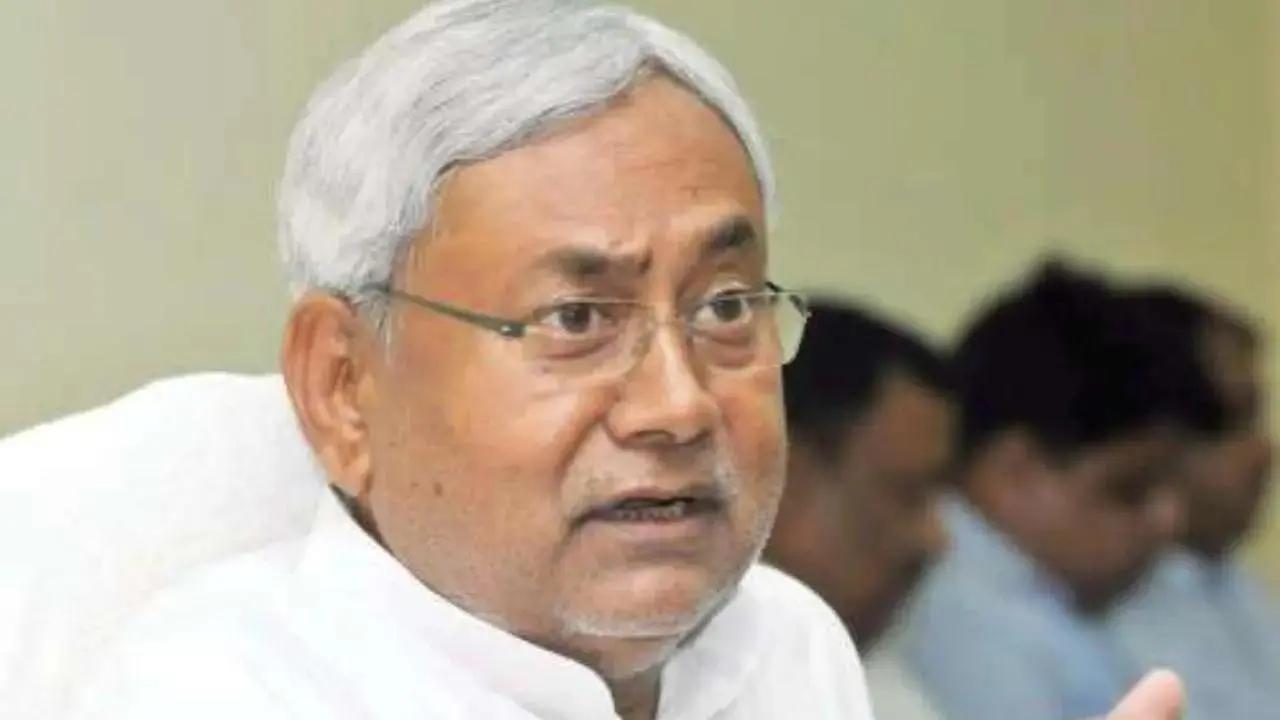 Nitish Kumar. File Pic
Bihar Chief Minister Nitish Kumar on Wednesday declined to speak on Congress leader Rahul Gandhi's disqualification from the Lok Sabha, saying he avoided doing so in matters involving court order.
However, Kumar said his party, the JD(U), has commented on the issue.
ADVERTISEMENT
Talking to reporters here, Kumar reiterated the need for a united opposition saying he was waiting for the Congress to move ahead on the same even as he scoffed at Prime Minister Narendra Modi's contention that the corrupt were joining hands.
It is his (Modi's) wont to keep saying things. These people believe only in self-praise. They cannot speak well of others. We do our job but also appreciate the good work of others. I have always remembered what had been achieved during the rule of late Atal Bihari Vajpayee, said Kumar, who had served in the cabinet of the BJP patriarch.
He also took a dig at Modi saying he should keep a record (while speaking on corruption), of the type of people he aligns with.
Kumar also referred to corruption cases against his deputy Tejashwi Yadav, which caused me to break away (with RJD) in 2017 and join hands with the BJP, and now that I am back with them they (the Deputy CM and his family) are again being targeted with cases in which the investigators could make no progress all these years.
Kumar, whose silence over Rahul Gandhi's episode has triggered many speculations, said, I never speak on anything that involves a court order. I have never done so in the past. Moreover, my party has already spoken unequivocally on the issue, both inside and outside Parliament.
Also Read: Congress-Shiv Sena have different views on Savarkar: Nana Patole
JD(U) leaders, including its national president Rajiv Ranjan Singh alias Lalan, have strongly condemned the disqualification of the Congress leader, whose party is an alliance partner in Bihar, and squarely blamed it on the vendetta politics of the ruling BJP at the Centre.
When asked about challenging the disqualification in a higher court, Kumar said it is the right of every person, but added, I have already said that the need of the hour is coming together of all political parties.
I had visited Delhi twice to set the ball rolling for opposition unity. The ball, now, is in the court of the Congress, to take various groups along, I am waiting for them to move further, he said.
Kumar made light of the BJP's attempts to cut into his Luv-Kush (Kurmi-Koeri) base by elevating its MLC Samrat Choudhary to the post of the state president.
Don't you remember he was formerly with the RJD and then with us (before joining the BJP), said Kumar who also took potshots at former close aide Upendra Kushwaha, who has floated a new party and predicted that Choudhary's elevation would sound the death knell for the JD(U).
He (Kushwaha) was sent to the Rajya Sabha when he was with me. But he ran away. When he came back, with the promise of remaining with me for all time, he was again treated with so much respect. But he ran away again, said Kumar.
Replying to a query, Kumar said he had congratulated Tejashwi Yadav immediately upon receiving the news that the latter had become a father.
This story has been sourced from a third party syndicated feed, agencies. Mid-day accepts no responsibility or liability for its dependability, trustworthiness, reliability and data of the text. Mid-day management/mid-day.com reserves the sole right to alter, delete or remove (without notice) the content in its absolute discretion for any reason whatsoever