A newly opened restaurant in Spain encourages diners to eat their food directly off the bodies of their model waitresses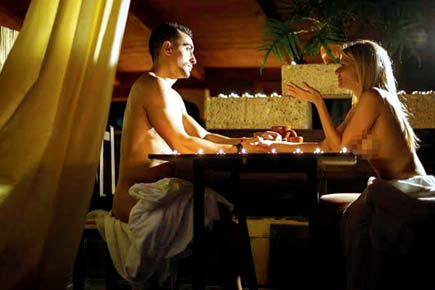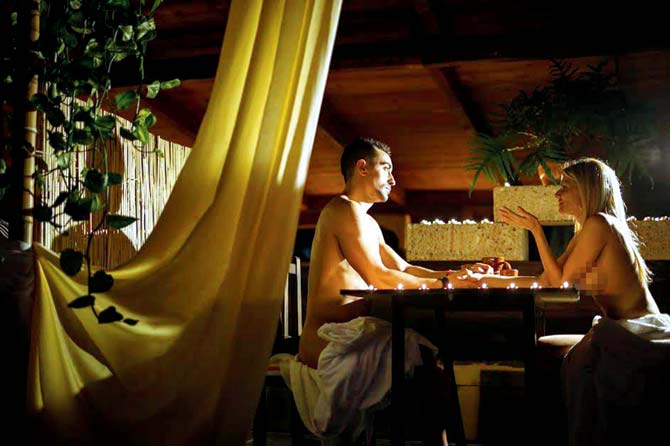 Guests at the restaurant. All pics/Facebook
A newly opened restaurant in Spain encourages diners to eat their food directly off the bodies of their model waitresses.
ADVERTISEMENT
The Innato Tenerife eatery allows guests to strip down before dining on a 'mouth-watering' menu which the owners describe the exotic as having an 'orgasmic atmosphere'.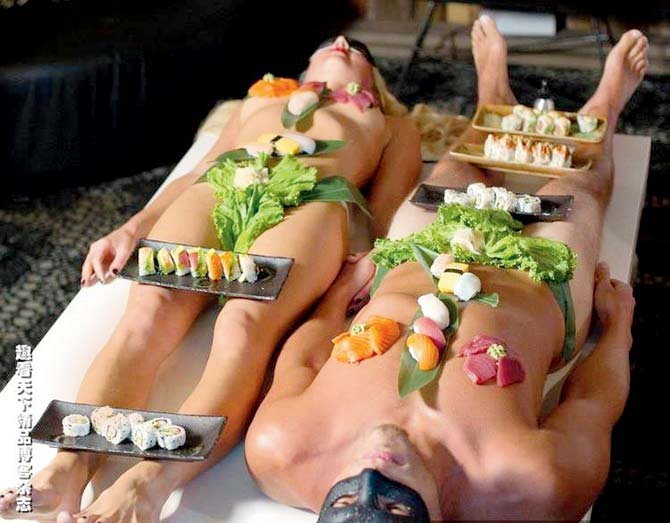 Waiters and Waitresses
Diners have to check in their smartphones and cameras on arrival before they are led to a changing room where they trade in their attire for a bathrobe. Then they walk to their candlelit table where they take off the robes and soak up the intimate atmosphere, The Dailymail reports.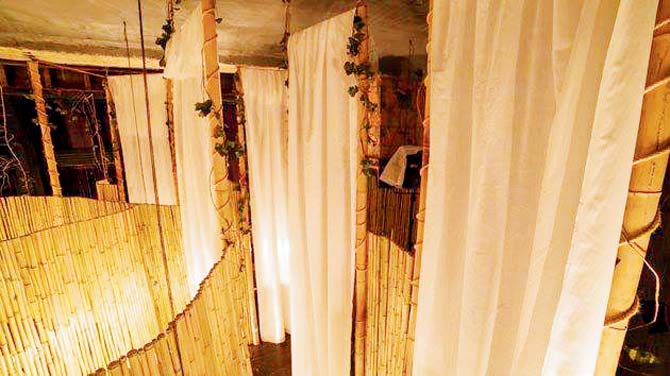 Bamboo partitions
Each table is divided with bamboo partitions to keep a sense of privacy and the customers can be at their own self.
Interestingly, the menu includes a number of 'aphrodisiac' dishes, displayed on male and female models, who serve as human tables with just the odd fig or vine leaf to cover their modesty.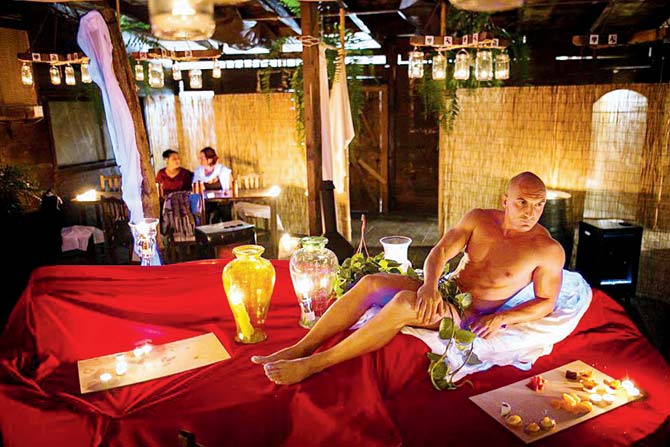 A man at the restaurant
Out of desserts, the 'Happy Endings' is most popular, where the models cover themselves in melted chocolate and diners can dip their strawberries onto the sweet sauce.
The idea seems to work as couples have revealed that the daring dinner puts the fire back in their love lives.