Some legal issues, which her father had faced in his business years ago, had sowed in her mind the first seeds of thought about the need to study law.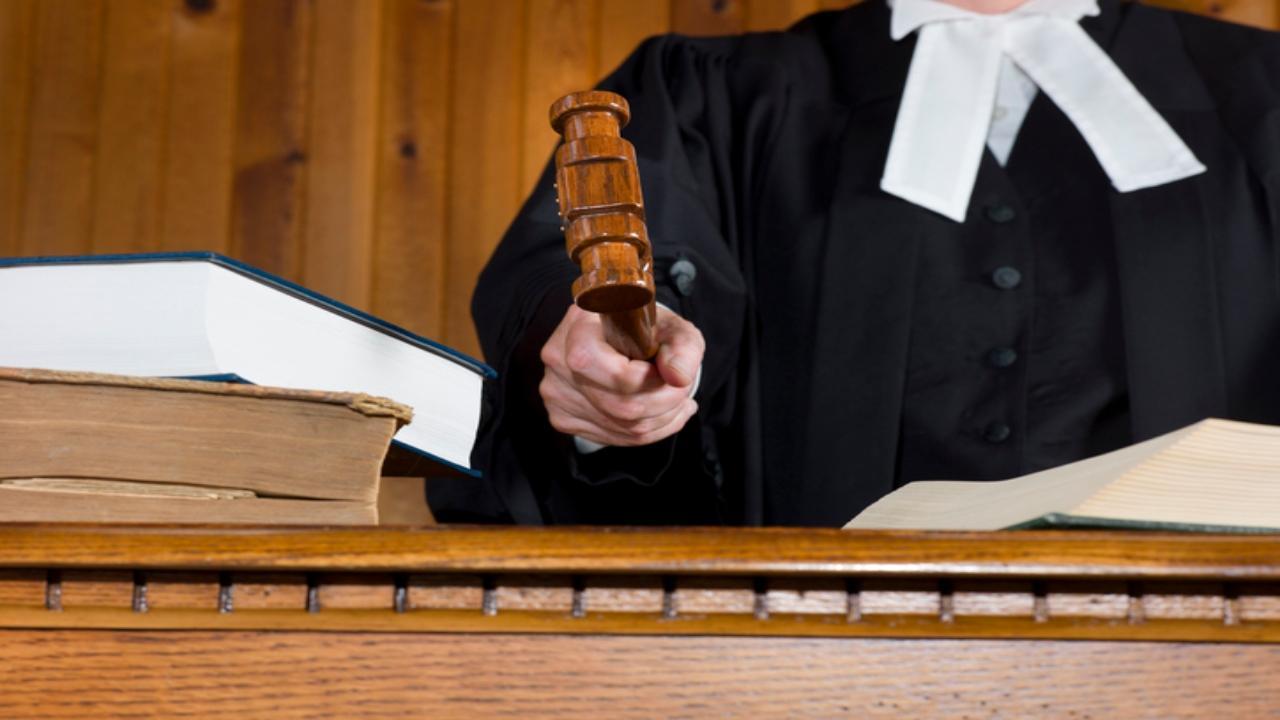 Representative Image. Pic/iStock
When she migrated to the United States years ago with her parents after discontinuing studies in a village school in Kerala, Juli A Mathew never wanted to be a lawyer or judge.
Some legal issues, which her father had faced in his business years ago, had sowed in her mind the first seeds of thought about the need to study law.
Mathew later served as an advocate for 15 long years in the US and created history by becoming the first Indian-American woman to be elected to a judge's bench there four years ago shattering the glass ceiling and defying odds.
After taking oath as a Fort Bend County Judge in Texas in the US for the second consecutive time, she now feels that this is the best job she ever had and she likes this profession the most.
Also read: Woman dragged under car: No injury suggestive of sexual assault as per preliminary autopsy report, says Delhi Police
A native of Thiruvalla in Pathanamthitta district, Mathew took oath as a judge of the county court in Texas from her husband's village house in this northernmost Kerala district via video conferencing on Monday.
"It was my wish to swear-in from my husband's house this time. Otherwise my in-laws could not have been able to partake in the ceremony. I am so happy that they and other family members could witness the oath-taking," she told PTI on Tuesday.
Mathew said when she became the judge for the first time four years ago, her parents were there to witness the ceremony and bless her.
"It was such a beautiful memory," the woman, in her mid-forties, said.
She also recalled how her parents once tried to discourage her from pursuing legal studies as it was a "stressful" field.
This time, her parents and elder daughter could not take part in the ceremony as they were away in the US.
Earlier, Mathew, on Facebook, shared the video of her swearing-in before Judge Christian Becerra and the brief prayer meeting, held at the house verandah under the aegis of the local priest, which was attended by her husband, two younger daughters, in-laws and other family members.
In one video, she could be seen taking the oath by raising her right hand and keeping the left one on the Bible which her husband was holding.
A mother of three girls, Mathew said she could not visit Vennikulam, her home village in Thiruvalla due to her other engagements.
She still remembers the day she left to the US with her parents after discontinuing her studies in the fifth standard in a local English medium school there.
Mathew has been a resident of Fort Bend in Texas for several years.
When asked how she still maintains good fluency in Malayalam, Mathew said with a chuckle that she had almost forgotten the mother tongue at a point of time but successfully revived it through constant interactions with the community members.
Her husband is a businessman in the US.
"My family---husband and parents are my pillars of support. I do all the house chores alone including feeding my children. With the immense support of the family that I am managing both the personal and professional matters without fail," she added.
The judge and family would leave for the US on January 5.
Mathew was re-elected for a second term after defeating her Republican challenger Andrew Dornburg. She would continue to serve as presiding judge for a period of four years.
She was voted the Administrative Judge for the County Courts by her peers and also heads the first Juvenile Intervention and Mental Health Court. 
This story has been sourced from a third party syndicated feed, agencies. Mid-day accepts no responsibility or liability for its dependability, trustworthiness, reliability and data of the text. Mid-day management/mid-day.com reserves the sole right to alter, delete or remove (without notice) the content in its absolute discretion for any reason whatsoever.