Remembering Mahatma Gandhi: On the birth anniversary of Mohandas Karamchand Gandhi, an activist and Father of the Nation, we pay homage by sharing a collection of rare photos of Bapu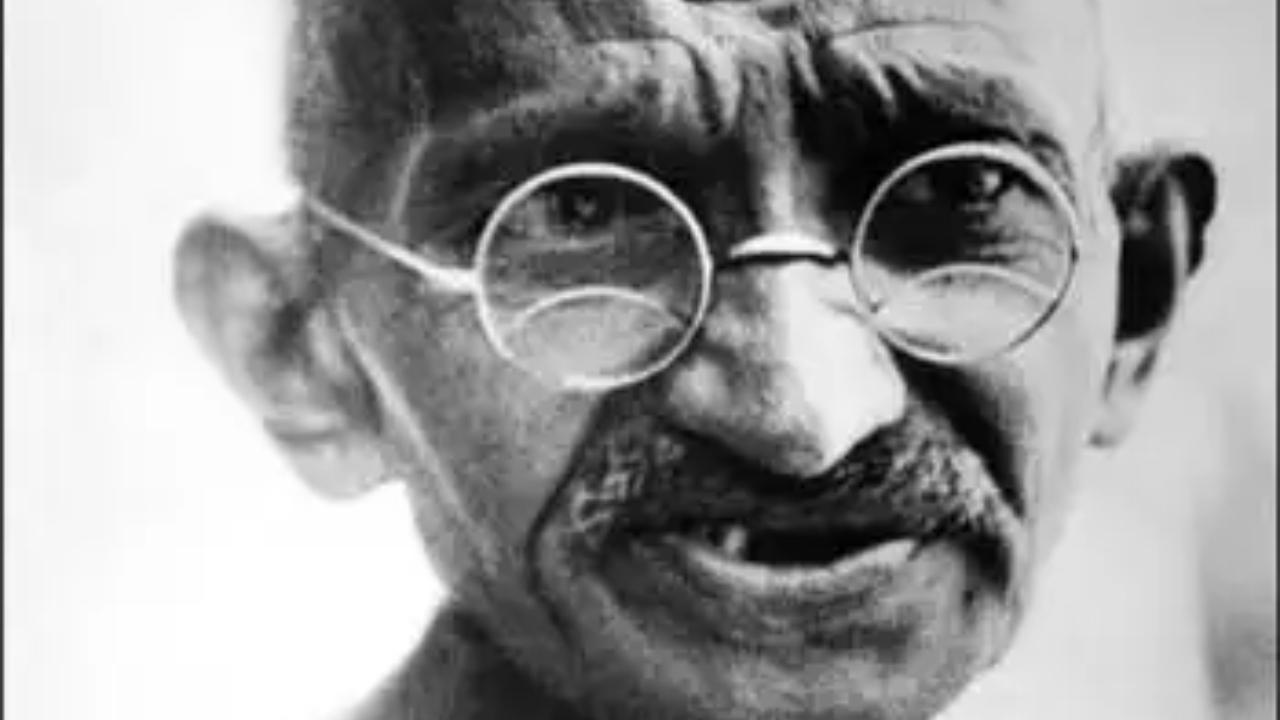 Mahatma Gandhi (File Photo/AFP)
Listen to this article
Remembering Mahatma Gandhi: Rare glimpses of Bapu through these photos
x
Mahatma Gandhi, played an important role in India's struggle for independence. Gandhiji popularly known as Bapu, was born on October 2, 1869. His philosophy of truth, nonviolence, and equality inspired people.
Gandhiji grew up in a Hindu family. Bapu's experiences in South Africa, where he faced racial discrimination, played a crucial role in shaping his philosophy of nonviolent resistance. He developed the concept of Satyagraha, a powerful tool for social and political change through passive resistance.
ADVERTISEMENT
Gandhiji also known 'Father of the Nation' in India, emerged as a prominent leader in the Indian National Congress. He led various movements, including the Non-Cooperation Movement, the Salt March, and the Quit India Movement. His philosophy of nonviolence, or Ahimsa, was at the core of his beliefs.
His birthday, on October 2, is celebrated as Gandhi Jayanti in India. His contributions to the world are immeasurable. As we commemorate his birth anniversary, let us remember Gandhi's timeless principles.
Remembering Mahatma Gandhi: On the birth anniversary of Mohandas Karamchand Gandhi, an activist and Father of the Nation, we pay homage by sharing a collection of rare photos of Bapu (File Photos/AFP)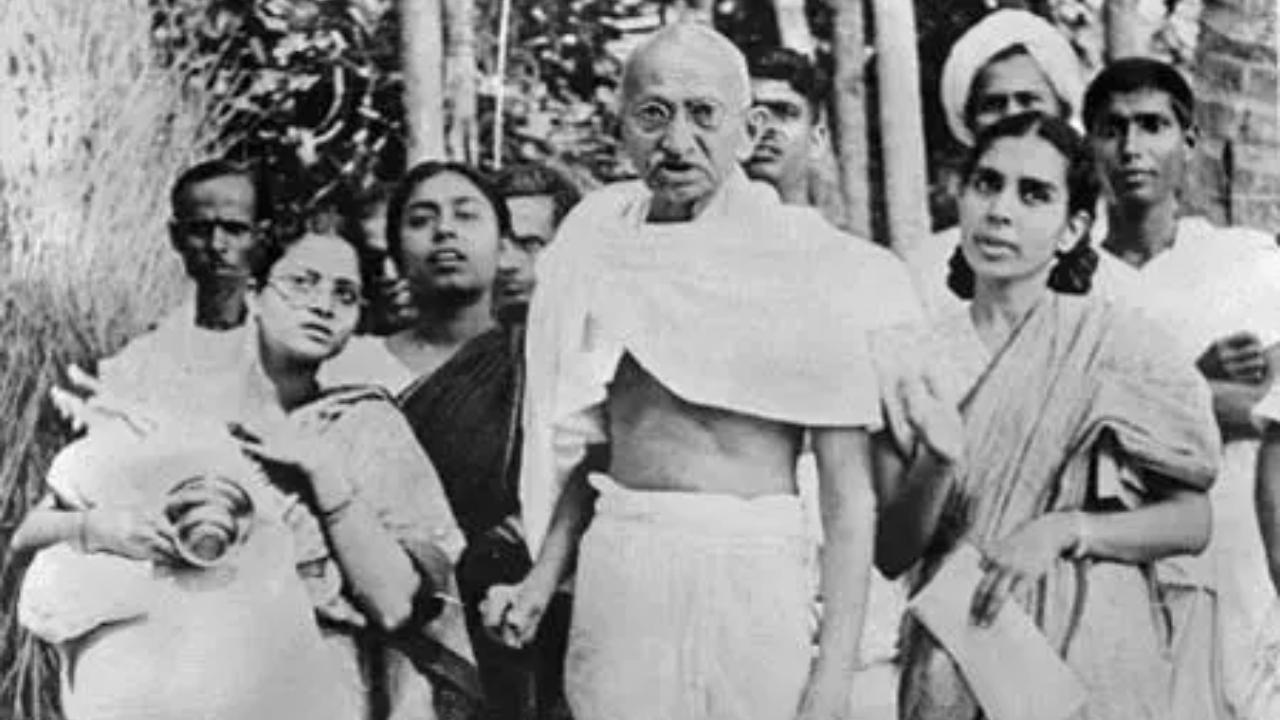 Mahatma Gandhi (center) in the company of women during his 1946 tour of the Bengal province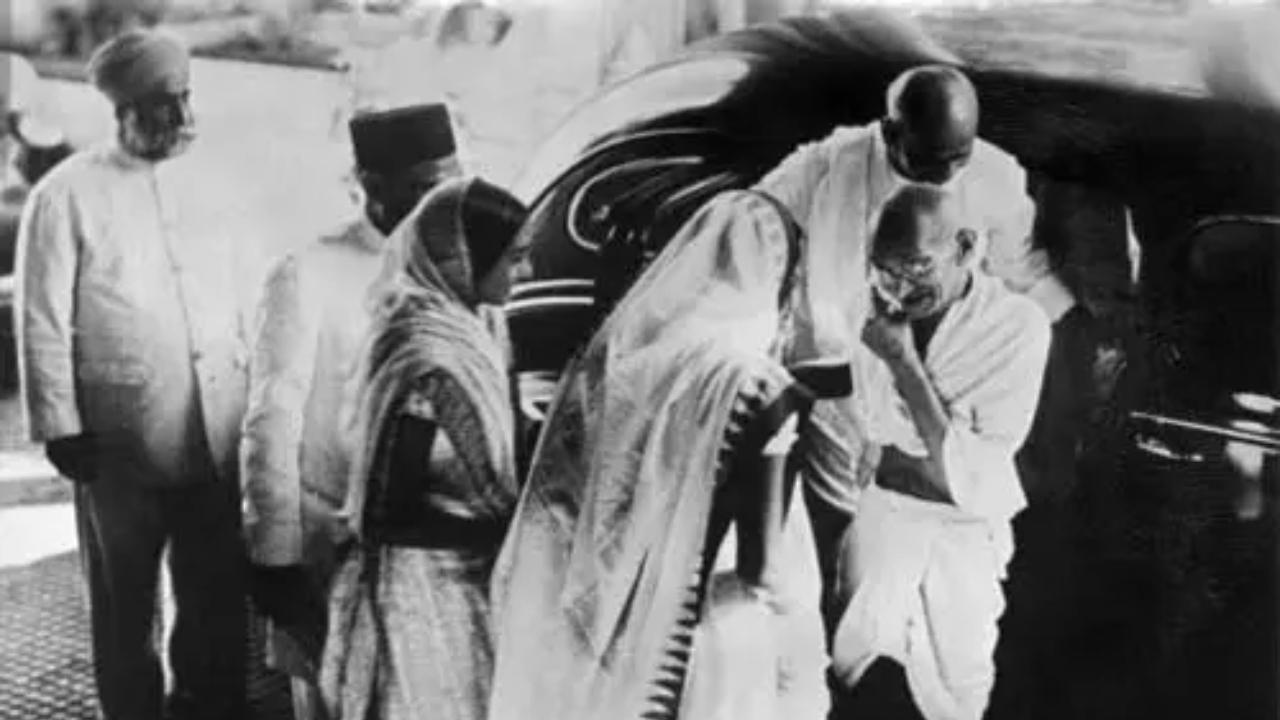 Dated June 9, 1939, this image captures Mahatma Gandhi (center) accompanied by followers in Bombay (now Mumbai)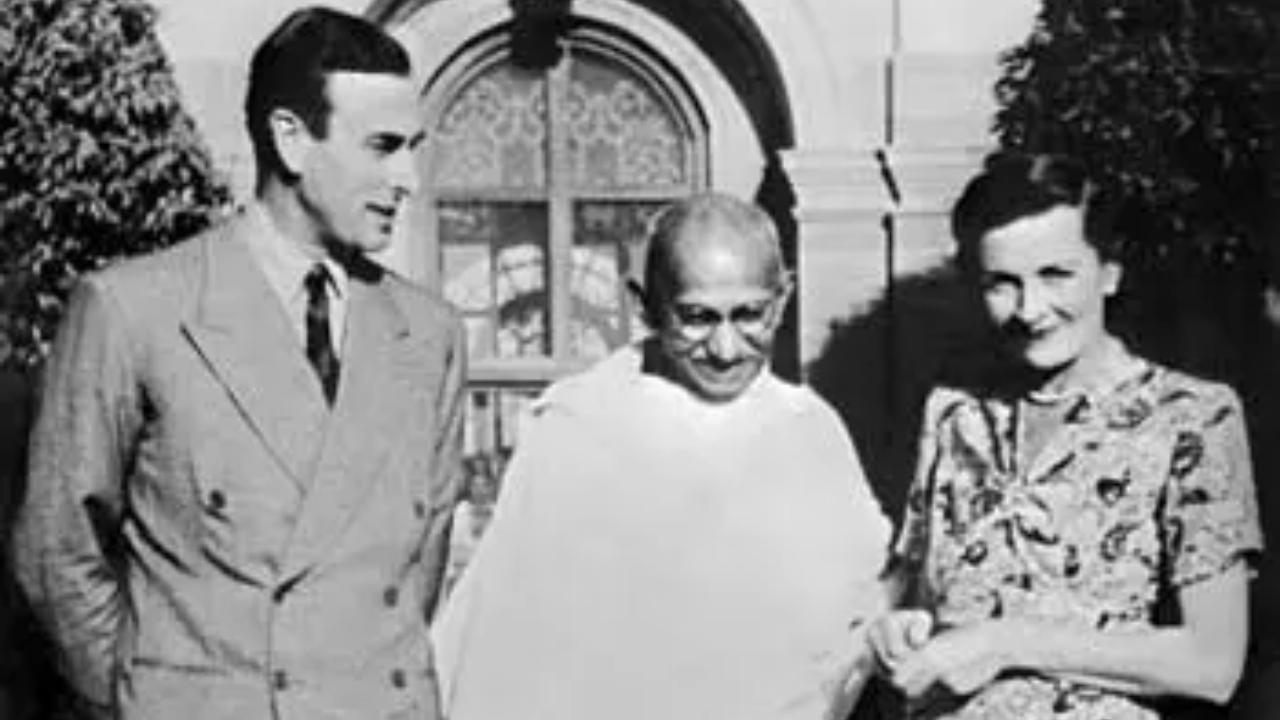 Lord Louis Mountbatten (left) and Lady Edwina Mountbatten (right) receiving Mahatma Gandhi upon Lord Mountbatten's appointment as Viceroy of the British Indian Empire on April 11, 1947. Lord Mountbatten served as the last Viceroy and the first Governor-General of independent India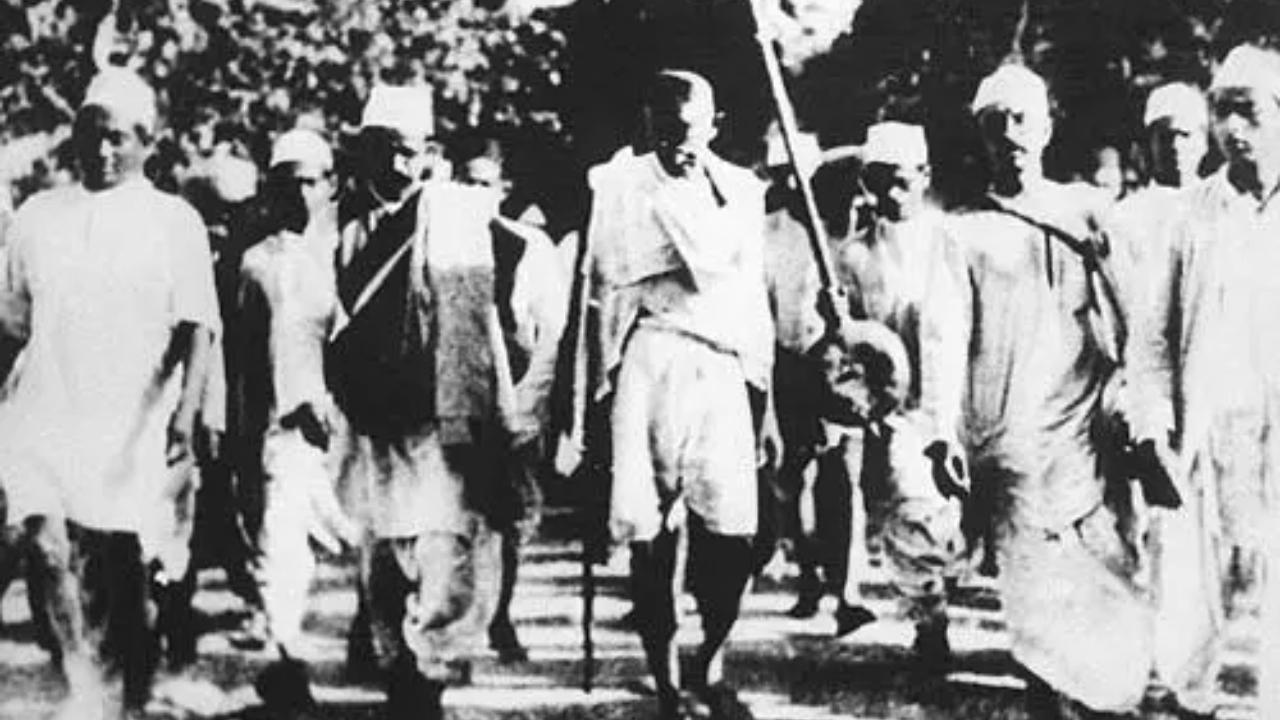 Mahatma Gandhi (center) pictured with his followers during the iconic salt march to Dandi, Gujarat, in March 1930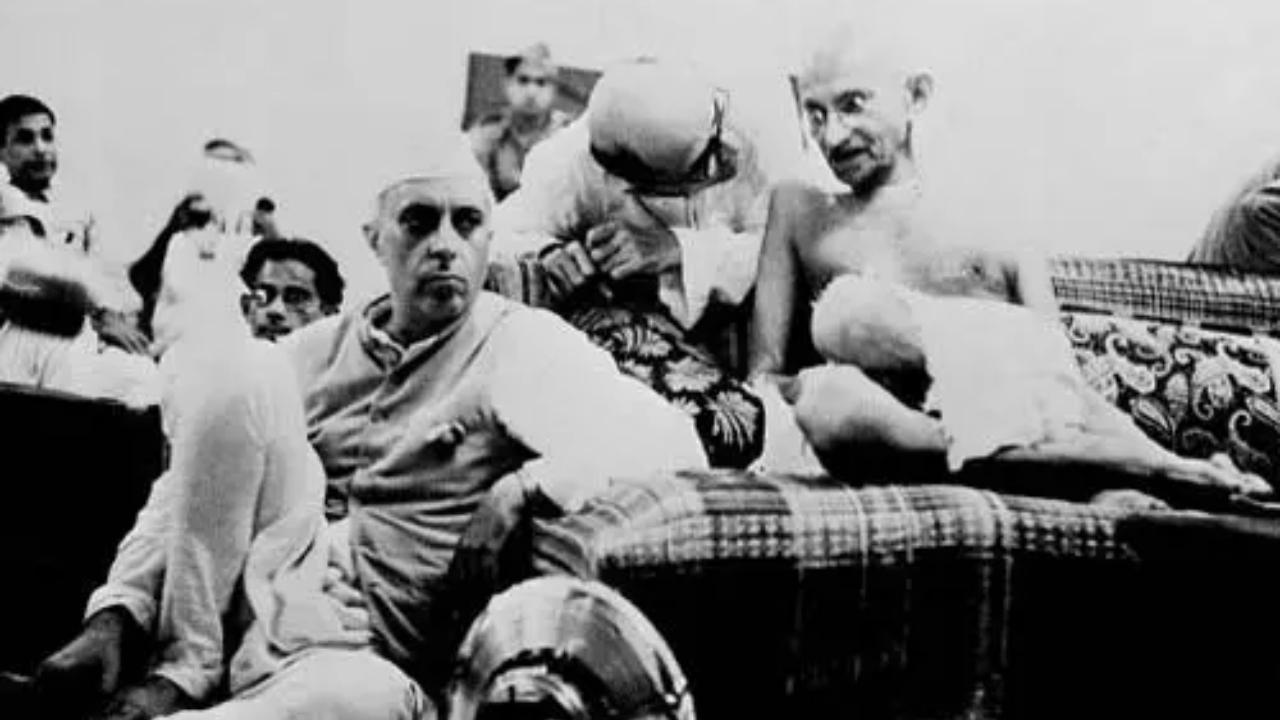 Mahatma Gandhi (right) seated with Jawaharlal Nehru during a Congress Party meeting in Bombay (now Mumbai) on August 9, 1942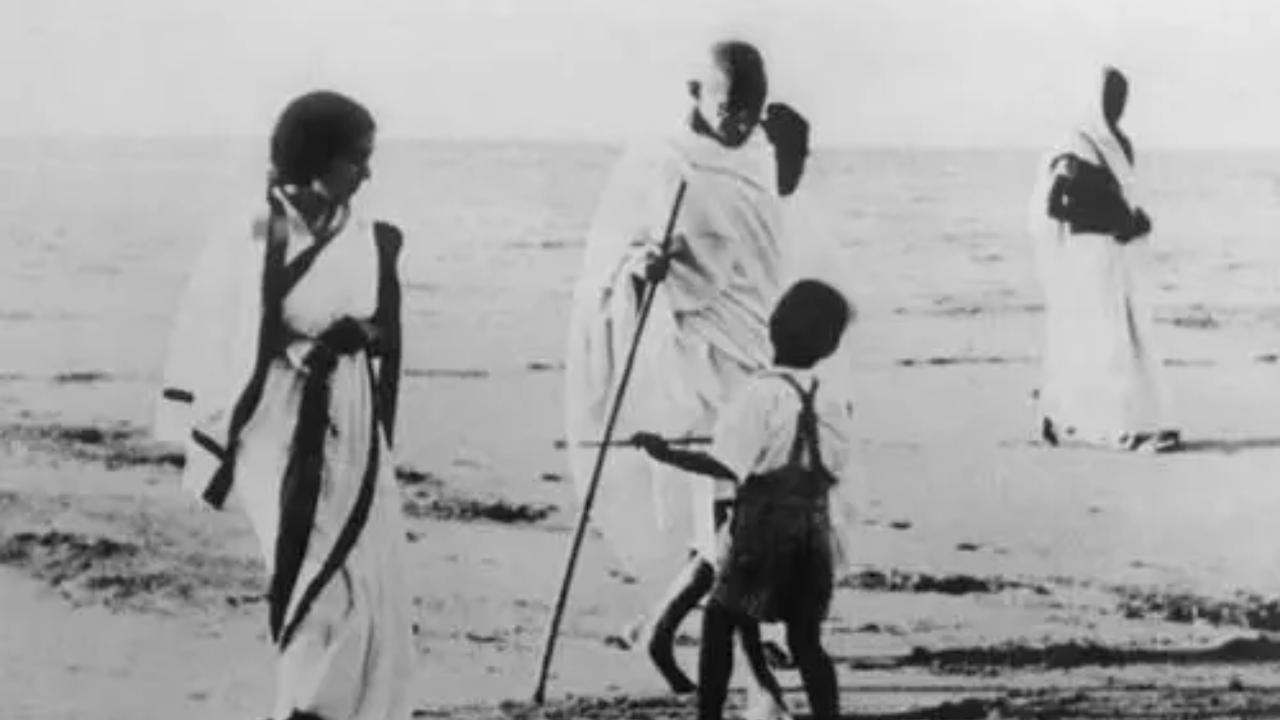 Dated January 12, 1938, this photo captures Mahatma Gandhi, accompanied by young followers, walking on a beach near Bombay (now Mumbai) 
"Exciting news! Mid-day is now on WhatsApp Channels

Subscribe today by clicking the link and stay updated with the latest news!"
Click here! Will you take intranasal vaccine as a precautionary dose?