Yesterday was International Day of Monuments and Sites, popularly known as World Heritage Day. And in the midst of another pandemic wave that's engulfed the city, its resilient community stares at more obstacles sans any support from the powers that be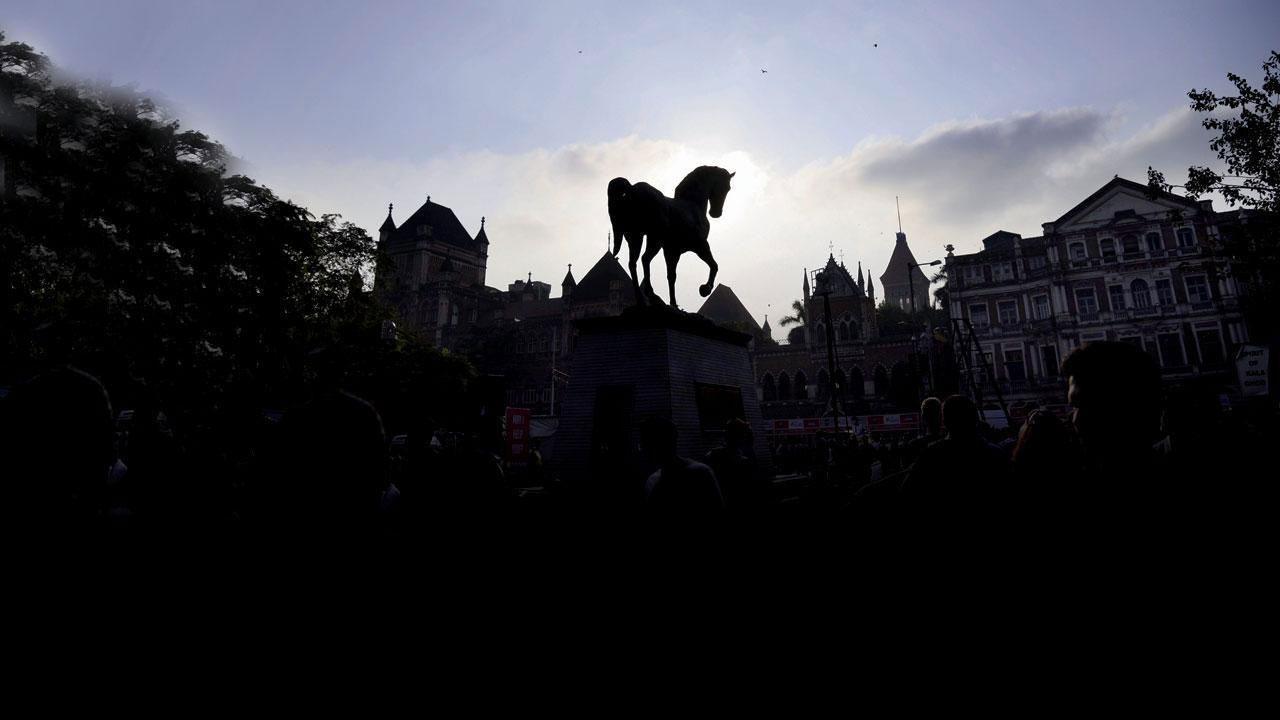 Representation pic
A little over a month ago, this columnist had taken a peaceful stroll on a Sunday evening around Ballard Estate and Fort, for some much needed nourishment of the soul that almost always includes a dekko of her favourite part of the city.
It felt surreal to soak in the moments of quiet and solitude after almost a year, as I walked past some fine architectural styles, in their lived-in and abandoned avatars – from the vernacular to the Gothic. It felt like returning to the pages of  that favourite classic on your bookshelf: the Edwardian Baroque influenced buildings in the business district of Ballard Estate were silent observers to groups of noisy gully cricketers; Horniman Circle Garden and the steps leading to the Asiatic Society Library had their usual share of crowds while the Flora Fountain traffic island and Kala Ghoda were abuzz with Sunday strollers and families keen for some "hawa khana" or dining out in one of the many eateries or bars that dot this neighbourhood. The Keneseth Eliyahoo Synagogue looked resplendent, while in contrast, the shrouded, decrepit Esplanade Mansion seemed to have resigned itself to a longer haul as its fate hangs precariously in the balance. As I looked around, there was obviously no indicator or ominous sign that the city [at that time] was on the cusp of a second wave.
ADVERTISEMENT
Haunting visuals
A fortnight later, haunting visuals of empty streets, reminiscent of last year's frames, resurfaced on our timelines, reminding us that our worst nightmare had returned to haunt us. For two-three months before the recent 'Break the Chain' initiative by the state government, when the city had emerged out of various stages of reopening, we watched with glee as sites within these heritage precincts had gingerly returned to life. Be it visitors slowly trickling into its museums and the art galleries, or the return of enthusiasts gazing at SoBo's citadels of history, it made us imagine that finally, the wheels were turning in the right direction. But that wasn't to last long, as the cultural and heritage calendar stares at another harsh, unpredictable summer.
As a senior member of the city's heritage community remarked recently, "Heritage and culture always comes last." It was in context to outlining the acute challenges that they faced and the lack of support from the state and Centre caused by 2020's lockdown and its grave financial fallout. Barely a month ago, had this newspaper reported extensively about the long-drawn financial troubles between the trustees and the staff that threaten the future of The Asiatic Society, Mumbai, the city's premier social and cultural organisation. This is just one example of what that gent was referring to, and how this historic landmark, keeper of thousands of literary treasures, including an original copy of Dante's Divine Comedy, faces an uncertain future. It's a grim reality check - heritage institutions in the city lack a single governing umbrella or the funds to help tide it through such rough times.
In the true spirit of this city's philanthropically leaning population, it has and continues to be citizens and groups who have stepped forward to play their part in supporting these heritage sites. Public subscription played a prominent role to build so many of our landmarks in the past, and till date, even a century later, this trend continues. "Maybe, it's got to do with the air here, polluted as it might be," chuckled a member of a citizen's group after the city had won its third UNESCO World Heritage Site tag for the Victorian Gothic and Art Deco ensemble, back in 2018. At that time as well, it was the people's movement that had propelled the nomination, in a first of sorts. Recently, during a chat with Sabyasachi Mukherjee, director, CSMVS, he mentioned how lay people had come forward to sponsor the upkeep of museum exhibits during the lockdown. "That's the beauty of Mumbai; I've not seen this in any other Indian city. Despite their obvious personal hardships, they stepped in," he shared.
No repeat of mistakes
Looking ahead, we will need a lot more than public donations. Whenever the city reopens, the rebuilding calls for a 360-degree perspective. One hopes that while the powers that be offer financial support to sectors, a blind eye is not turned on cultural and heritage institutions. It's a long shot, we know, even as we type out these words, but we need to raise the right pitch early enough so the same mistakes of last year's upheavals aren't repeated, and the shrouded visuals of Esplanade Mansion don't become a symbolic reminder of its state of affairs. 
mid-day's Features Editor Fiona Fernandez relishes the city's sights, sounds, smells and stones...wherever the ink and the inclination takes her. She tweets @bombayana
Send your feedback to mailbag@mid-day.com