Is it the art or the artist—or is a halo around the latter, simply essential to oversell the former, forever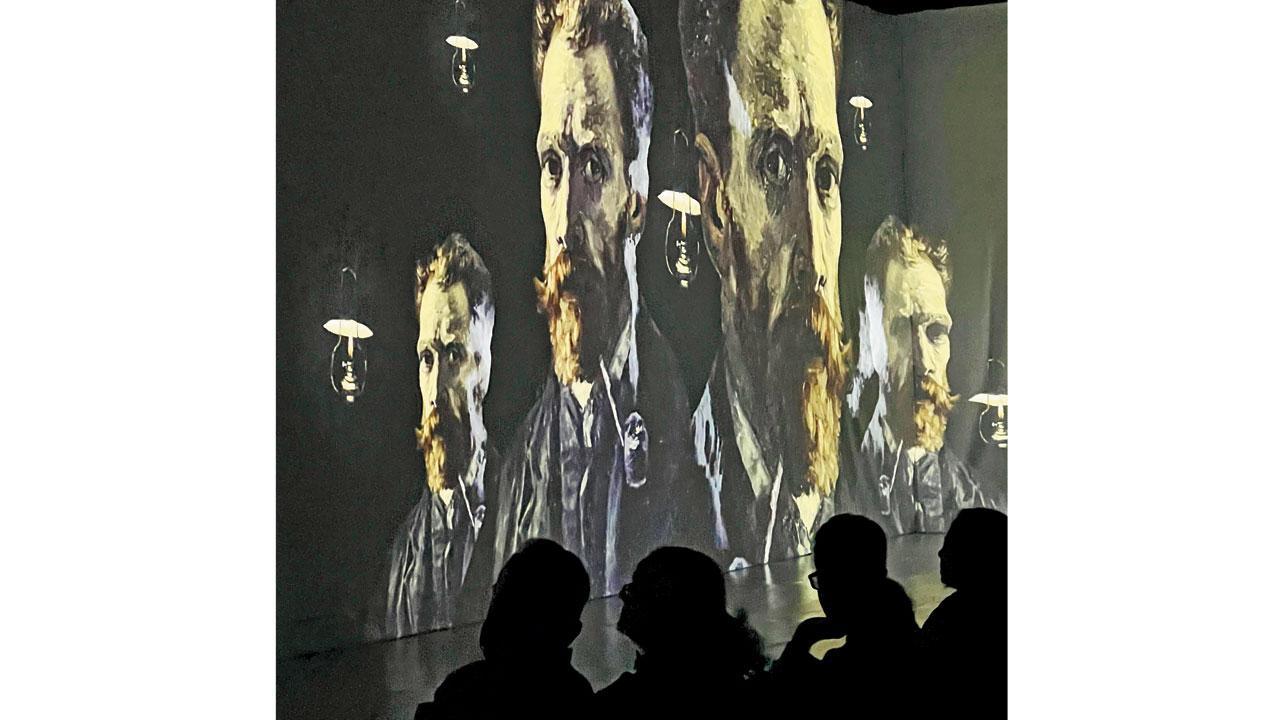 You can catch Van Gogh 360 at the World Trade Centre, Cuffe Parade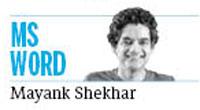 This one time I was beyond stoned—calm down Wankhede, it's legal, where I was—was at the Vincent Van Gogh Museum, in Amsterdam. Going from a fully packed floor of Van Gogh's paintings to another, a moment of epiphany hit my head, which made it hard for my feet to drag further.
"This is a fraud," I figured! Impossible that someone would paint 2,100 canvases, over his final decade, when he seriously picked up the brush— 861 of those paintings produced only in the last two years of his life! Having sold merely one painting, The Red Vineyards at Arles (1888), while he was alive, in absolute poverty. Where would Van Gogh (1853-1890), a near-vagabond, single man, with mental health issues, even find the space to store so much work? Even while continuing to create, as if the world didn't exist!
Imagine uploading pictures/videos/reels, of world-class quality, every day, without as much as a 'like' directed at your post. How long before you give up from discouragement/indifference? 
And we're talking of Van Gogh's painstakingly detailed paintings here. Indeed, photography, that became accessibly popular thereafter, could've rendered his art—centred on landscapes, still-life (vessels, bottles, fruits, flowers, veggies)—slightly redundant.
For currency, Van Gogh is indisputably the 'father of selfie', having produced most number of self-portraits—even there, numbers vary between 35 to 43 (see what I mean?). The only 'Van Gogh' I own (hah!) is a meme on my T-shirt of a COVID/surgical mask, over his self-portrait—he didn't have the other ear to hold that mask!
He famously cut it off, after a quarrel with fellow artist, Paul Gaugin. And then he painted a selfie with the bandaged ear. So 'Insta', I refuse to believe he specialised in self-portraits, only because he couldn't afford live models! 
At least we know of Gaugin as a result, who doesn't equally exist in mainstream memory. Neither do Van Gogh's Parisian originators of artistic decor, like, say, the other Paul, Cezanne, or the waterlilies-wallah Monet! Of course you've heard of the Renaissance greats from before them—Leonardo, Michelangelo, Donatello, Raphael ('coz, you know, Teenage Mutant Ninja Turtles? Kidding!).
But, yes, the absolute emphasis on the 'artistic genius'—over the inevitably varying personal connect/quality/relevance of recurrently produced art itself—is a Renaissance idea. What does it help with? The art/luxury business, obviously—where money progressively morphs into a metaphor, fantastically galloping in value, in millions/billions, basis not so much the work, as the signature attached to it.
Such that most precious paintings aren't even displayed at their owners' homes, I hear. They're kept in a safe. Their replicas are on personal walls. Which then can also be considered a 'fake'—an accusation against many 'Van Goghs'. But what do we mean by fake? That it's not been painted by Van Gogh. It's still a painting. What if it's fantastic, or does something delirious to you? But we're talking about $50 million—starting price of Van Gogh, no matter what he made! Punters' hope is that NFTs online will progressively make this phenomenon more middle-class, as time goes by.
Can't deny the staggering, stunning visual quality of Starry Night (1889), of course—a way of seeing the night that Van Gogh reportedly acquired from being intoxicated on digitalis, for medicinal help with bi-polar disorder. It's still an underwhelmingly tiny object at the Museum of Modern Art (MoMa), New York. 'Starry Night' was also on the dessert menu of a Bandra restaurant (Nava) I went to last night—just saying!
It certainly owes its global stardom to the Don McLean track 'Vincent' (1971)—that beautiful background score for lovemaking, that one would've never associated with the tragic story of Van Gogh, a man "martyred to art". McLean wrote the song after reading Irving Stone's biography, Lust for Life (1931), made into a 1956 film that, in turn, made Van Gogh a household name in the US.
Capitalists piled on, making hay while the Sunflower shines. Not saying these are Crime Master Van Goghs, selling merch, transporting museums. But somebody's pocketing the wealth. And it's not the guy who made the art. There could've been a plateauing lull for some time. 
But Loving Vincent (2017), finest piece of filmmaking likely to enter your li'l cellphone—so you can closely enjoy/observe hand-painted art, turned into a movie, by 125 artistes, to recount Van Gogh's life—gave the artist the halo of an ever-widening cult. And, now, if it's Vincent—you gotta Gogh!
As did thousands across the world to catch Van Gogh 360, an immersive experience, that I heard many flew down for its Mumbai stop. We stood in line, for a half-hour appointed window into Van Gogh's world, paying thousand bucks a stub, for a sold-out show. 
Only to enter, with all the excitement, and discover a screen-saver of Van Gogh's paintings, under your feet, and mounted on a wall. Don't push it. If it was Dali instead, I'd at least defy Wankhede.  
Also cribbing sober, because a few minutes away, there are massive, moving, multimedia installation of locals at Mumbai's Sassoon Dock, that I'd never even heard of—those are great works of art, just that nobody knows the artists' names.
Mayank Shekhar attempts to make sense of mass culture. He tweets @mayankw14
Send your feedback to mailbag@mid-day.com
The views expressed in this column are the individual's and don't represent those of the paper.