Calls made at the recent meeting in Mumbai will hopefully lead to the Indian team being a tighter outfit in the year of the ODI World Cup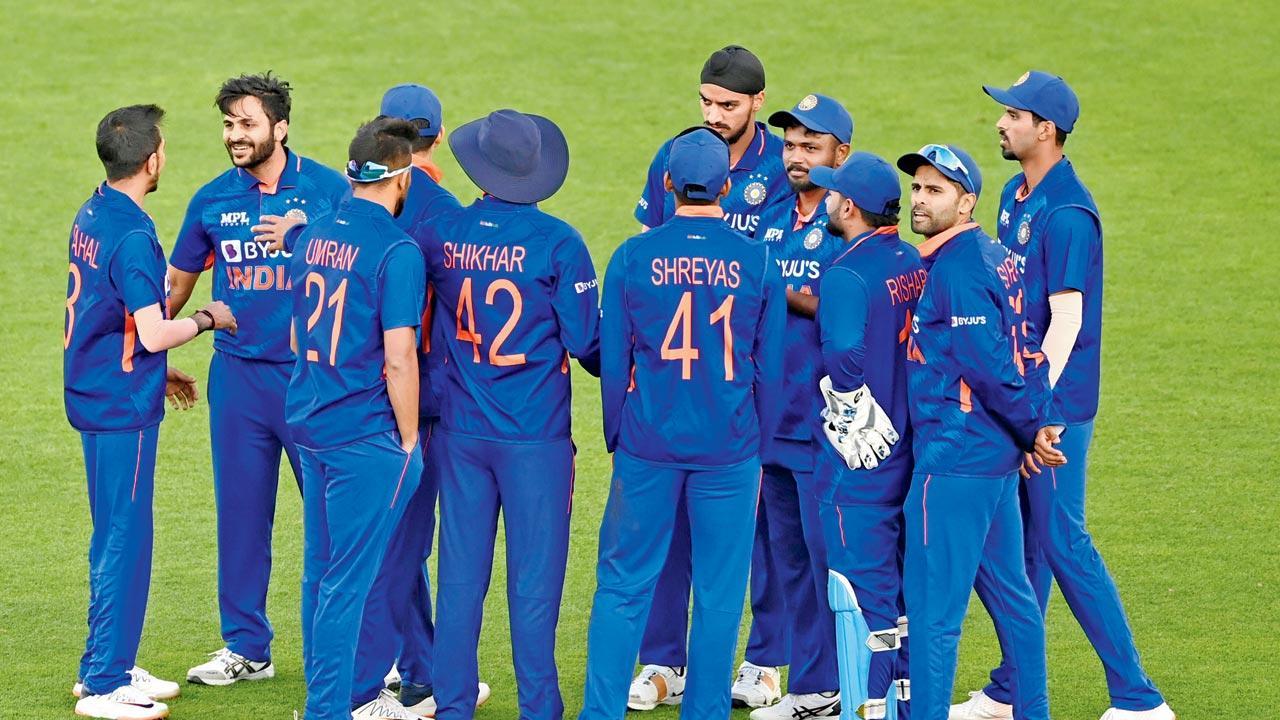 India players celebrate the wicket of Finn Allen during the first ODI against New Zealand at Eden Park, Auckland, last November. Pic/Getty Images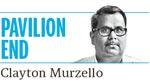 BCCI were 'two' good at the end of last week. Firstly, for recognising that there are problems to be sorted out with their men's team and hence the need for a review. Secondly, for sending out a press release which stated a bit of what was discussed at the review meeting attended by president Roger Binny, secretary Jay Shah, captain Rohit Sharma, head coach Rahul Dravid, National Cricket Academy (NCA) boss VVS Laxman and chief selector Chetan Sharma. The press release also mentioned measures to get rid of some problems.
Shah said in a release: "The emerging players will have to play a substantial domestic season to be eligible for selection to the national team. The Yo-Yo Test and Dexa will now be part of selection criteria and implemented in the customized roadmaps of the central pool of players.
ADVERTISEMENT
"Keeping in mind the Men's FTP and preparations for ICC CWC 2023, the NCA will work in tandem with the IPL Franchisee to monitor the targeted Indian players participating in the IPL 2023."
What this means is that the franchises cannot put an injured BCCI-contracted player at risk by asking him to play a crunch game in the IPL. Over-zealous IPL team set-ups won't be jumping for joy at this development, but we must be reminded that the IPL is a BCCI domestic tournament and the welfare of its players is paramount.
At the heart of Indian cricket's problems are player fitness issues and Binny rightly expressed concerns over this aspect when he took over as BCCI president a few months ago.
Also Read: What is the Dexa Test -- BCCI's new mandatory criteria for the selection of players?
Now, it's time for some action and it's good to see the Board arriving at the forefront to fix this problem. It's a 50-50 World Cup year. Bowlers, batsmen and fielders will have to spend more than double the time they spend on the field as against the shortest form of the game. And the more ODIs the Indian team play, the better; without, of course, getting over-cooked for the mega event on these shores.
There is no shortage of views on how Indian cricket should go about things, courtesy well-meaning former players and discerning followers of the game. They want domestic cricket played among Indian players to be valued more than it is now.
Where IPL (also a domestic tournament) is concerned, there is merit in concerns over young guns getting into teams without playing enough top-rung state cricket.
Shishir Hattangadi, who played Ranji Trophy cricket for Mumbai from 1981-82 to 1991-92 (the last season, as captain), reckons that it should be mandatory for players to play all forms of domestic cricket before qualifying to figure in the IPL. "The IPL is a means to an end. It's not the end [all]," he says.
Hattangadi, until recently the CEO of Baroda Cricket Association, fears that there will come a time when Indian players will only want to play white-ball cricket. He cited an example of a cricketer who has played T20 cricket for India, but has played less than 10 Ranji Trophy games for his state. Hattangadi wants to see the Board provide big incentives to Ranji Trophy players and make the national championship more financially rewarding to players so that the soul of the sport is retained.
The recent review meeting reminded me of the one Jagmohan Dalmiya had in New Delhi as BCCI chief with then coach John Wright after the December 2001 India v England Mohali Test.
Though India had beaten Nasser Hussain's team in that opening Test of the three-match series, things had gone awry on the South Africa tour.
In Mohali, the Indian team sheet didn't have any of these names—Javagal Srinath, Zaheer Khan, Venkatesh Prasad, Ajit Agarkar and Ashish Nehra.
Andrew Leipus, the Indian team's physio, had no qualms in revealing in an interview to me at Mohali that Dalmiya sent a fax to the support staff in South Africa, wanting to know what's going wrong with the team. Leipus even called a young bowler "lazy" during our chat.
Dalmiya was to swing into action soon in the national capital, where he met coach Wright and Leipus on the sixth floor of the Taj Palace. The duo spoke to the media after the meeting and so did Dalmiya. They didn't reveal much but thanks to Wright's book Indian Summers, we later learnt what transpired. Wright wrote: "I'd made up my mind in advance that I wasn't going to be tentative or deferential. I told Dalmiya that if he wanted to get Indian cricket right, there were issues that had to be tackled whether I remained the coach or not. I suggested he should give me some of the things I was asking for and if he was still unhappy in six months, show me the door."
Wright got Dalmiya to rope in trainer Adrian Le Roux and the South African played a key role in ushering—as a mid-day headline to one of my dispatches from the 2003 World Cup put it—The Fit India Movement.
A lot of good can come out of review meetings. India went on to be a major force in world cricket after the 2001 one that Dalmiya chaired.
Hopefully, India will shrug off the ring of vulnerability they seem to be burdened with now and be a tight outfit for this year's World Cup.
It is important to be positive in a crisis—minor or major—and it is worth remembering that things don't always look as bad as they seem. Indian cricket's problems are fixable.
mid-day's group sports editor Clayton Murzello is a purist with an open stance. He tweets @ClaytonMurzello
Send your feedback to mailbag@mid-day.com
The views expressed in this column are the individual's and don't represent those of the paper