Zahida features the delightful Zahida Kazmi, a feisty, middle-aged widow who, in an Islamic and patriarchal nation, has been confidently driving a taxi in Islamabad since 22 years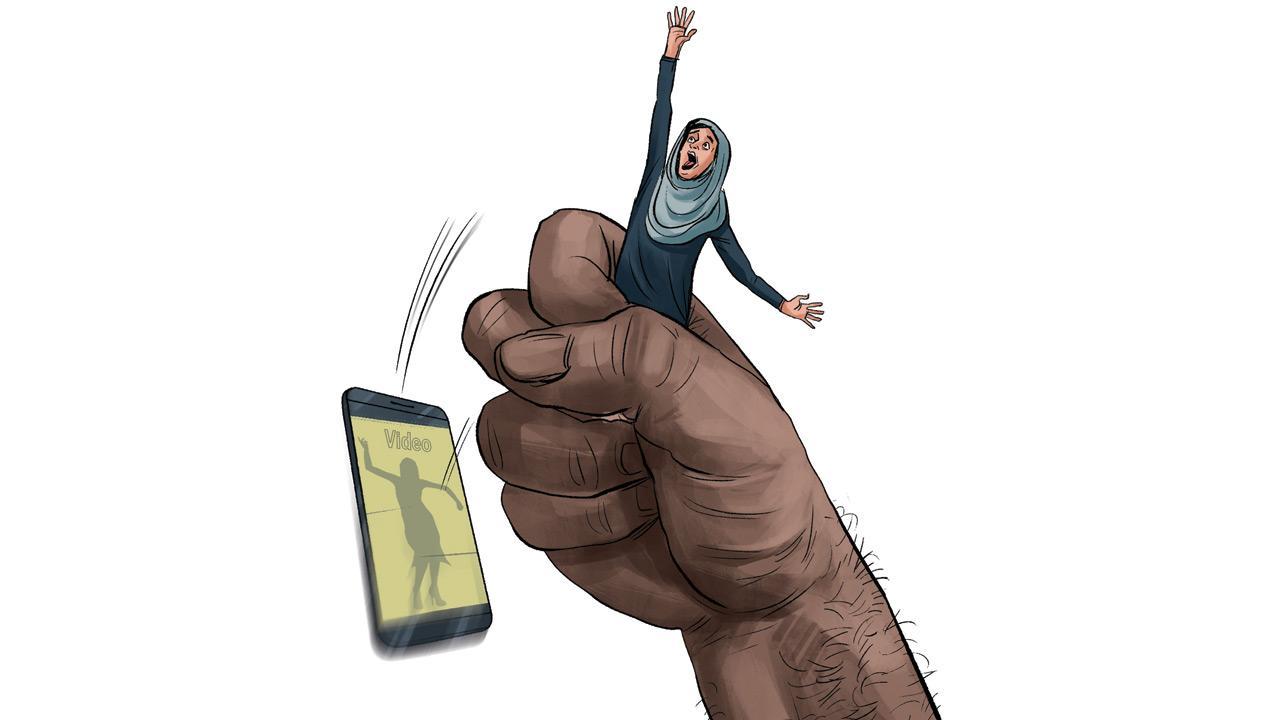 Illustration/Uday Mohite
Two films from South Asia have been selected at the Venice Film Festival—Aditya Vikram Sengupta's Once Upon A Time in Calcutta (India) and Seemab Gul's Mulaqat (Sandstorm, Pakistan). Both films play in the Orizzonti (Horizons) section of the festival, that runs from September 1-11. Once Upon A Time in Calcutta is a sprawling epic that comments on contemporary issues in Kolkata, with an ensemble cast that includes Sreelekha Mitra, Shayak Roy, Bratya Basu, Reekita Nondine Shimu (from Bangladesh), Arindam Ghosh, Satrajit Sarkar and Anirban Chakrabarti. In a major coup, the film has Turkish auteur Nuri Bilge Ceylan's regular cinematographer Gökhan Tiryaki, shooting the film. His stunning cinematography in Ceylan's films include Climates, Three Monkeys, Once Upon a Time in Anatolia, Winter Sleep and The Wild Pear Tree. Sengupta's Asha Jaoar Majhe (Labour of Love) was at Venice in 2014.
Mulaqat, the 20 min short film by Seemab Gul, the London-based British-Pakistani filmmaker, is a strong coming-of-age film about a Karachi schoolgirl Zara, who casually shares a sensuous video of herself dancing, with her online boyfriend. He threatens to use social media to blackmail her into submission and bully her. It's also a cautionary tale in how powerfully oppressive social media can be, and how easily they are used against girls and women, especially in patriarchal societies. Starring Parizae Fatima and Hamza Mushtaq, the film has been produced by Abid Aziz Merchant's Sanat Initiative. Seemab Gul, a graduate of the London Film School, is a film director, writer, producer and artist. Her films include the marvellous documentary Zahida, on Pakistan's first woman taxi driver, and several shorts, spanning drama, experimental film and art installations, such as One Day in Whitechapel, Home Bittersweet Home, Overtime, Towards a Militant Conceptualism and Metaphysiques. Her films have been shown worldwide, including at top film festivals like Hot Docs (Toronto), South by SouthWest (Texas) and the Sheffield Doc Fest (UK), and the Geneva Contemporary Art Centre. Her work has been supported by Channel 4, CBA WorldView, Al Jazeera and Arts Council England. 
Zahida features the delightful Zahida Kazmi, a feisty, middle-aged widow who, in an Islamic and patriarchal nation, has been confidently driving a taxi in Islamabad since 22 years. A 29-minute documentary made in 2018, it won the Audience Prize at the Tasveer South Asian Film Festival (US); it was shown at the Dok Leipzig festival, and broadcast on Al Jazeera. Dressed in a salwar-kameez, with her dupatta covering her hair like a hijab, we first meet Zahida hustling for passengers at the airport. "I had to be like a man to compete with men," she says, later adding, "It's a sin to be a woman in Pakistan." She's a single mother with extraordinarily bad luck: sacked from her regular job for taking part in a political demonstration, she says, she got a taxi under Nawaz Sharif's scheme to help the poor; but she has been widowed twice over: after her first husband died, she remarried, but her second husband died too. Having raised six children, now her little daughter Zara is as old as her grandchildren. It's hard not to fall in love with Zahida, who having taken every punch from life on the chin, still recites romantic poetry to her late husband while driving. But the one thing that leaves her weeping are old Bollywood songs sung by Noor Jehan, a favourite being Aaja meri barbaad mohabbat from Mehboob Khan's Anmol Ghadi (1946), a sad romantic song about the blows of fate. The film reminds us how closely we are all connected in the sub-continent. A very moving and inspiring, feminist film. I hope it can be seen widely, along with Mulaqat.
Meenakshi Shedde is India and South Asia Delegate to the Berlin International Film Festival, National Award-winning critic, curator to festivals worldwide and journalist. 
Reach her at meenakshi.shedde@mid-day.com