BMC officials said that they will be more vigilant while monitoring the work and quality will not be compromised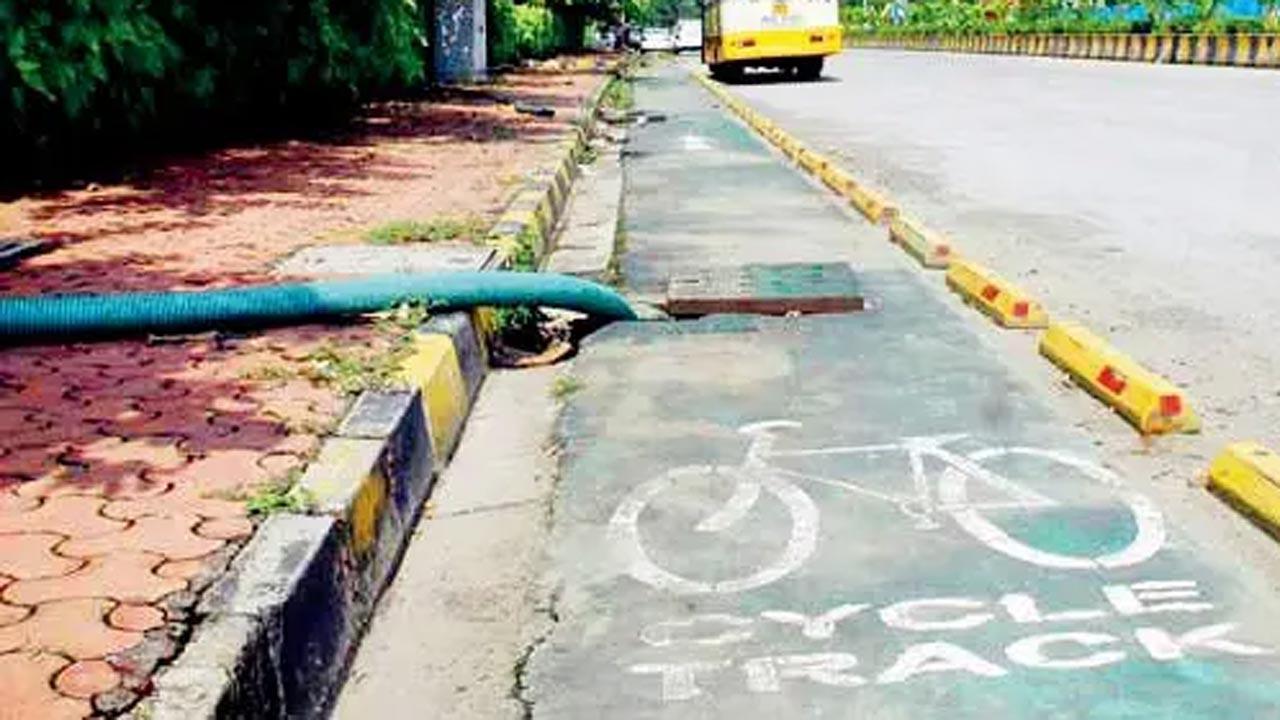 File photo
Listen to this article
Contracts should be granted with long-term future in mind
x
Activists and experts have raised concerns after the BMC recently appointed a contractor who bid 37 per cent lower, to maintain the city's 15-km cycle tracks, a report stated.
Officials said that the contractor has expressed willingness to maintain the cycle tracks that are next to gardens and major water pipelines, at 37 per cent less than his competitors. The BMC has been developing gardens with a cycle track. After a year, the contract to maintain the gardens and cycle tracks ended in June, the BMC decided to appoint a fresh contractor to maintain them.
ADVERTISEMENT
According to the proposal approved last week, the BMC called a tender to maintain the 15 km of cycle tracks along with the main pipelines. The civic body estimated a cost of Rs 5.91 crore for one year of maintenance. The lowest bid received was Rs 3.72 crore, 37.12 per cent lower than the estimated cost.
BMC officials said that they will be more vigilant while monitoring the work and quality will not be compromised.
Yet, activists who know about the tender being awarded are repeatedly questioning the claims, showing also that there is a significant trust deficit between citizens and the BMC, which is a problem across whether it comes to the Malabar Hill issue where trees are to be axed for a water reservoir, Patwardhan Park battling for survival or cycle tracks. It is this overall aspect that needs working on and narrowing the gap, even if it cannot be completely closed, is good for the city.
While the BMC claims it will be vigilant, care previous records of any public infra works of this contractor must be checked. Care must be taken that the track does not need continual maintenance, very quickly after it is made as that would mean awarding work for less but spending huge on maintenance is counterproductive. Let us see wise decisions and expenditure, along with long-term vision for Mumbai.
"Exciting news! Mid-day is now on WhatsApp Channels

Subscribe today by clicking the link and stay updated with the latest news!"
Click here! Will you take intranasal vaccine as a precautionary dose?