We like it when beautiful people push their agency. Deepika Padukone does just that with her tomboy chic, almost makeup-free cover for the latest high-fashion mag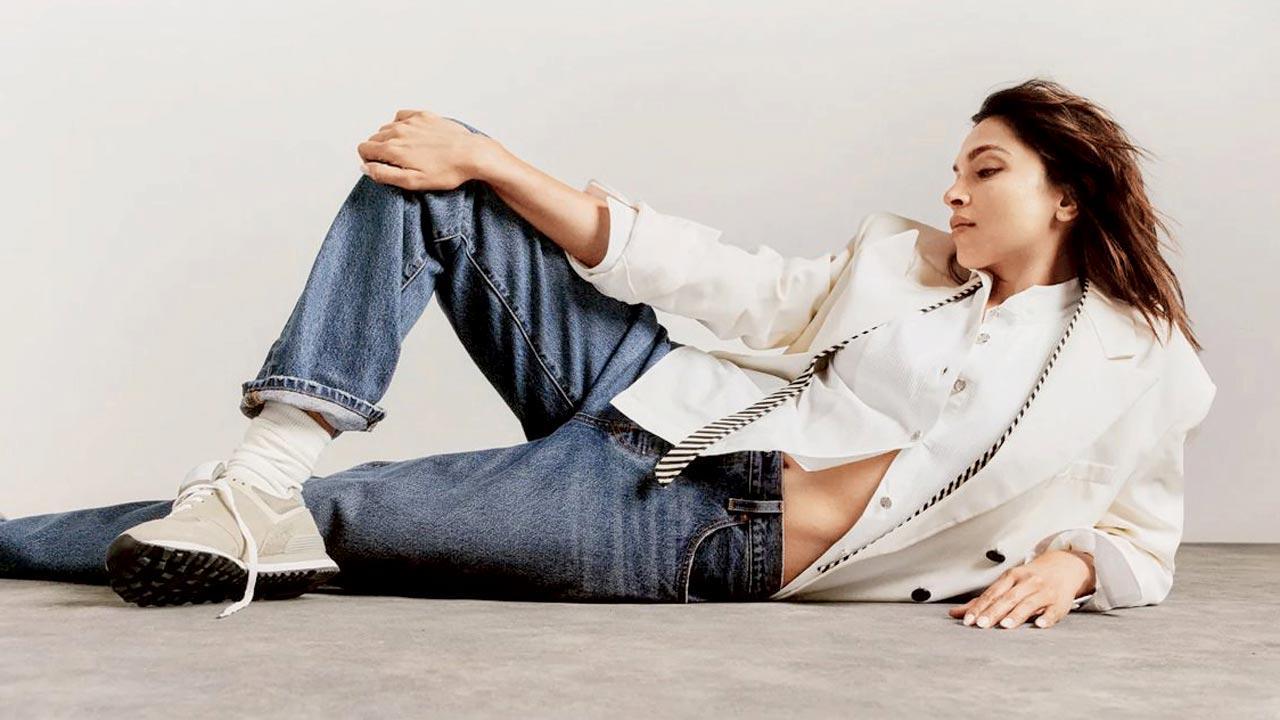 Deepika Pics/Courtesy Instagram

With fame comes great responsibility, and for an A-lister like Deepika Padukone, that responsibility is a magazine cover published in the afterglow of being named as one of the awardees of the Time100 Impact Awards and becoming the first Indian brand ambassador of Louis Vuitton (LV) fashion house. The 36-year-old has been photographed by London-based Vivek Vadoliya for this month's cover of Vogue India magazine, and the customary brouhaha on social media suggests that the crowd is unimpressed. What should have been a glossy portrait of a star buffed to superhuman levels of glamour has turned into a "basic" discussion on: "She should have at least tied those shoelaces", as one Instagram user commented.
Welcome to a place where beautiful people push their agency in a raffish loose-limbed demeanour, flaunting thick white sports socks while forgetting to tie their shoelaces. Padukone wants you to know that "this is my vibe". She is simply arguing for more open-mindedness, and in that, claiming her womanhood, her right to present herself in any way she chooses. "Contrary to the glamorous perfection that audiences have to come to expect in the portrayal of film stars, Padukone is an easy-going, self-proclaimed tomboy at heart—a spirit we wanted to capture through this uncontrived cover shoot," Megha Kapoor, the magazine's editor, writes in the May issue.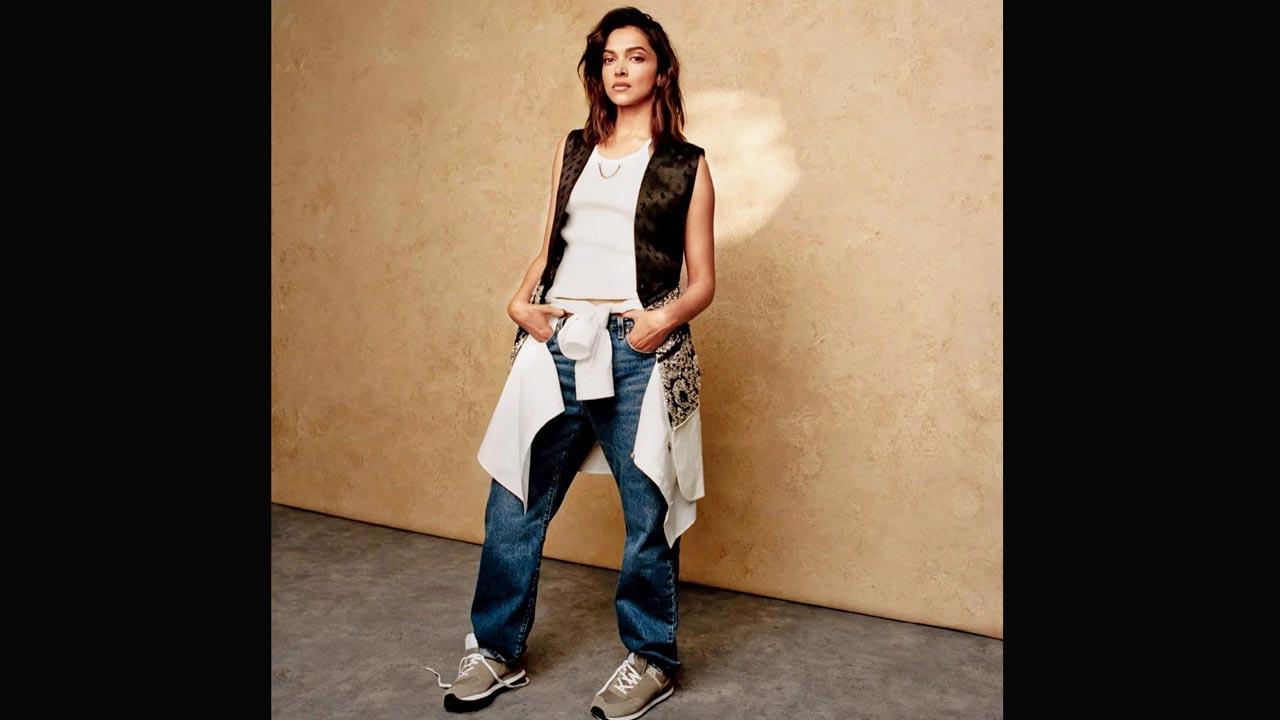 To that end, the LV-sponsored cover that Padukone shot in a Barcelona studio against the May sky-blue backdrop pondering on a grainy concrete floor, is as straightforward as earth and sky. She is dressed in an ebony-coloured sheer lace tiered lingerie dress, blue baggy jeans and untied trainers. (In a classic move, the magazine fails to credit the brand of jeans, or the trainers—those in the know say it's New Balance shoes.) Designer Kanika Goyal, 32, who runs her eponymous fashion label, believes that this is the "most relaxed cover; unlike what you'd expect from this high-fashion glossy". "Her body language says tomboyish and chill. This cover's sexy street style is the vibe we also put forth through our label." Padukone has endorsed Goyal's neo-luxury denim styles during her various airport excursions, but it's the white denim co-ord set of frayed jacket and shorts worn by the actor soon after her famous wedding in 2018 that the designer recalls instantly. "That set went on to become our bestseller, and priced at Rs 31,000, it was not cheap."
Padukone's tawny, somewhat dishevelled hair is brushed aside to the left to seemingly align with the half-tucked dress, and without apparent irony draws attention to her hand, smooched inside her jeans' pocket. Is it a boundary-pushing cover image? Not quite. But her fluent, high-low dressing feels perfect, and that counts for something at a time when dressing-up fully still feels a step too far. The actor maintains a strong gaze in the series of vignettes, and is wearing "the barest hint of illuminating makeup" claims makeup artist Tina Monzón, save for some blusher, bronzer and brown pencil around the eyes. It's an interesting decision by the team.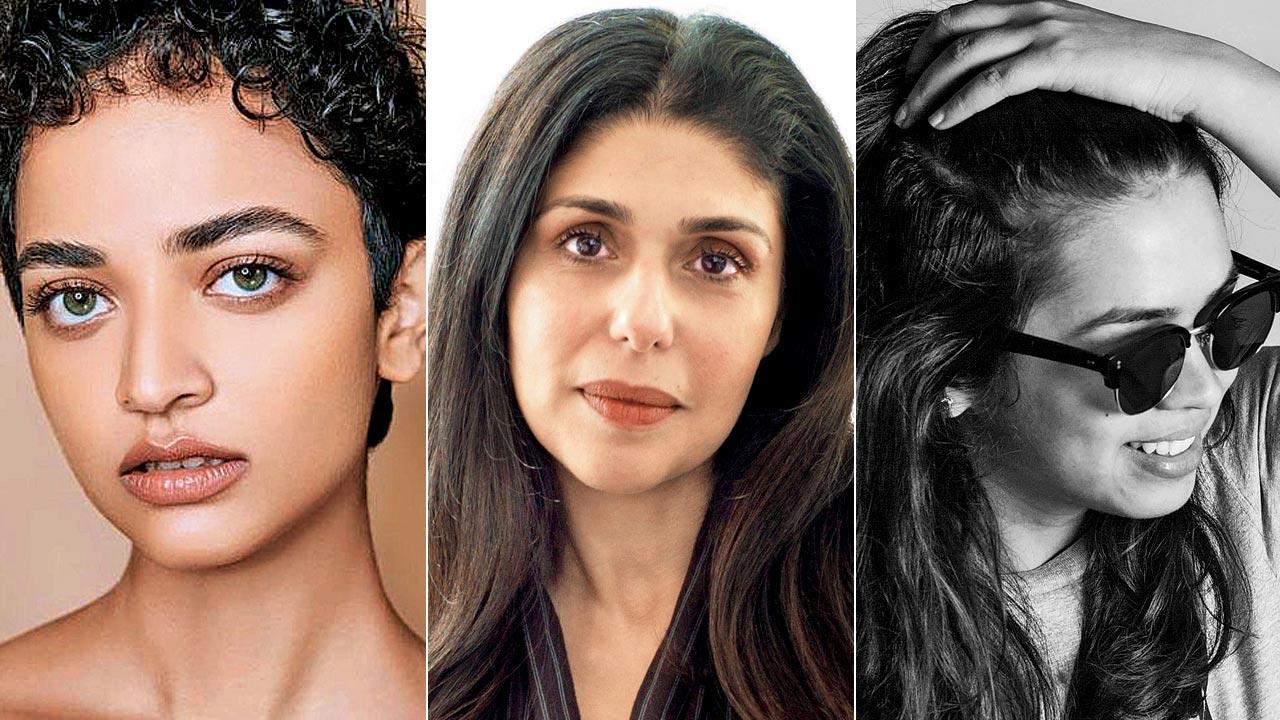 Anjali Sivaraman. Pic courtesy/Kunal Gupta; Anaita Shroff Adajania and Kanika Goyal
This, Anaita Shroff Adajania, 50, clarifies is not the first time Padukone has appeared on the magazine's cover with "literally zero makeup". "Let's face it, makeup gives a lot of security to people. I could never step out without make-up; at least not without my undereye concealer," she lets out a laugh. The stylist to the stars has previously worked with Padukone on films like Cocktail, Tamasha and critically acclaimed, Gehraiyaan.
The cover Adajania speaks of hit stands in August 2019 before the pandemic brought up amorphous moods about beauty and fashion. She was the magazine's fashion director then. "When we suggested the idea of bare makeup [for the 2019 cover] with no post-shoot airbrushing either, she was excited. [For a star] it's a big statement and commitment, and she has become more of a star in my eyes by exposing her unvarnished realness. It's great to see preferences change with time, see the real side compared to the glammed up one we are so used to seeing… bare and beautiful new goals." 
Of course, this is a high-fashion magazine so they can do what they please, and next month, it will be business as usual. We bought high-fashion magazines for aspirational reasons, but we also, occasionally, want that aspiration to feel attainable. "It's a huge nod to reality, which makes it relatable," Adajania says about the new cover. "But is it aspirational?" she wonders.   
In some ways, it's an audacious way of promoting a healthy self-image. There is a liberation in that, and that can be more aspirational than any traditional formula. "She is saying that you can wear comfortable clothes and still look hot," believes Anjali Sivaraman, 27, model and upcoming actor. She is not a fan of the cover image; she prefers the one of Padukone in a tuxedo shirt, oversized blazer and loose jeans found in the double-page spread. "It looks high-fashion but unusually comfortable too, and that's cool. Growing up, I'd look at magazines and I never saw anybody who dressed like me—my go-to style is baggy jeans and tank tops. Deepika's image intuitively tells me that I too can push my sartorial boundaries."  
       
Sure, Padukone can make a basic white ganji look good, and does so in two looks featuring a ribbed tank top with a palladium LV chain detail. This is a mainstream glossy manifesting a sapphic garment found in the closets of butch and femme lesbians for its representation of masculine subtexts and its undergarment-like sensuality.
How do you recontextualise a basic that comes with such legacy in the queer community? By piling it, layer upon layer, with a dress and a waistcoat and accenting the look with denim. These are not glamour portraits, but neither are they gender-bending ones—at least not in any obvious sense. Therein lies a surprising harmony in pushing a garment already liberated from rigid binary norms into the scope of next-level femininity.