Why the new Yash Raj release, The Great Indian Family, sort of harkens me back to Yash Chopra's Dharmputra!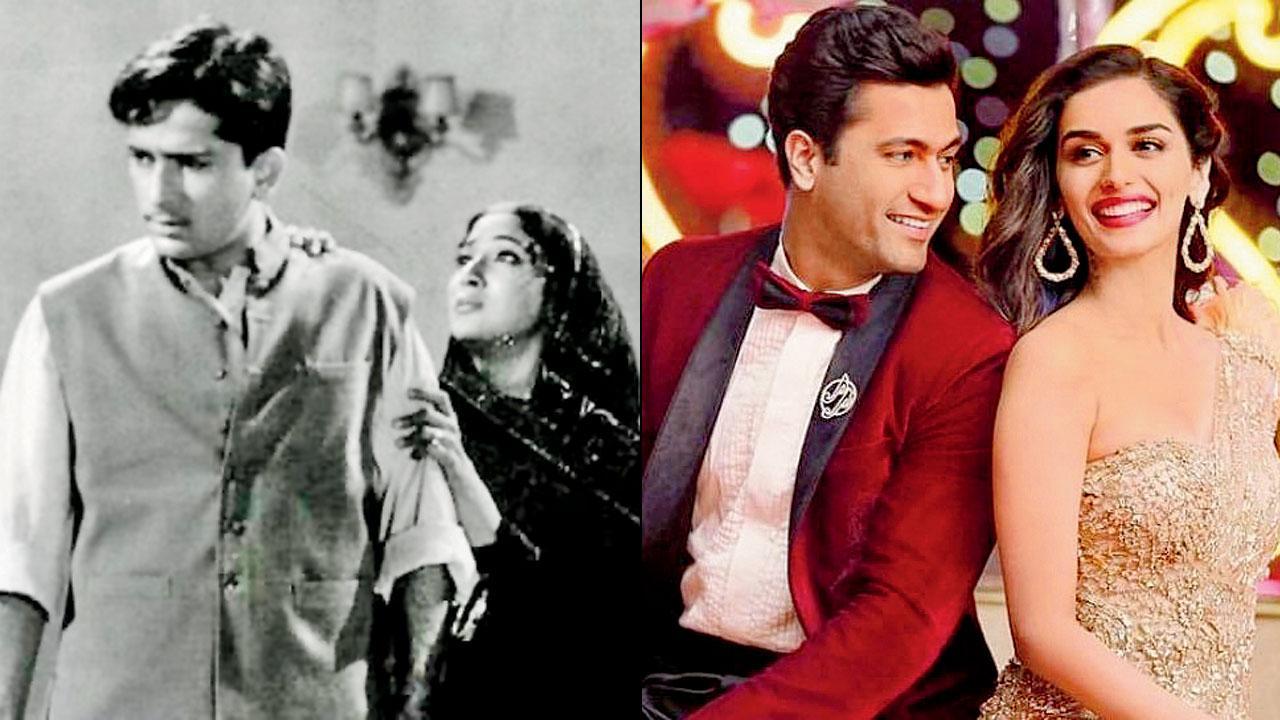 Stills from Dharmputra and The Great Indian Family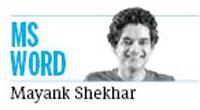 After Vijay Krishna Acharya's Thugs of Hindostan (2018), a seemingly soulless, hurriedly executed period-action spectacle, that was an equally spectacular failure at the box-office—what did its lead actor, Aamir Khan, return to cinemas with?
Sweet, sensible, also ambitious, Laal Singh Chaddha (2022) that, quite surprisingly, people didn't line up for, either.
ADVERTISEMENT
What's Acharya's follow-up? Bravely well-meaning, The Great Indian Family (GIF, 2023), likewise produced by Yash Raj Films that Acharya (Tashan, Dhoom 3) is in the employ of. The film stars the legit Bollywood lead, Vicky Kaushal.
Way greater surprise for me was, I didn't even know this movie, with such big tickets attached, had released in theatres! So, I belatedly checked it out, anyway. What's common to Thugs and GIF?
Nothing, besides, that they're both set in what's now Uttar Pradesh, only three hundred years apart. What's GIF about, since I'm presuming, you haven't seen it, either? 
A young, practicing brahmin man, with his own biases against Muslims. It turns out later, he was born Muslim, in fact. This changes his life, as a result. Starting with facing prejudices himself, and now interested to learn the ways of his assigned culture/religion of birth.
GIF is not the first such Hindi film. I can instantly recall Dharam Sankat Mein (2015), wherein an old Hindu man (Paresh Rawal) discovers he's Muslim by birth as well. 
That was an official remake of the comedy, Infidel (2010), with Hindu-Muslim, replaced with Muslim-Jew. The point being the same. That the protagonist must educate himself on the life of supposed others.
This wouldn't be necessary, obviously, if you grew up around people of all faiths, or castes, customs, regions, class, clans, professions, and every other way that humans are congenitally designed to inherently differentiate amongst each other. 
It's in our 'fitrat'/nature. Only some get diseased enough to actively discriminate, even denigrate. They ought to be called out, always. 
The fictional UP town in GIF, Balrampur, is geographically demarcated between Hindu and Muslim areas/mohallas. Entering the latter = "surgical strike", as Kaushal's character puts it, self-referencing the actor's blockbuster, Uri (2019). 
This ghettoisation is the easiest form of othering, isn't it? You sense this in so many towns, mostly among the relatively poor—even some posh high-rises of Bombay, India's most cosmopolitan city. 
Prejudice, like charity, begins at home.
A Hindu boy in Kaushal's group in GIF falls for a Hindu girl (Manushi Chillar), who's friends with a Muslim guy, from the 'other' mohalla. The Hindu guys, including the hero, physically confront that Muslim bloke—posing as UP's phony anti-Romeo/Majnu, aka "anti-Abdul" squad. 
This town Balrampur could well be Kanpur—like many parts of UP, even India, with its own history of communal tensions. Going way back to Partition (1947) that, reportedly, also had origins in British India's overt 'divide and rule' stratagem. Any such schism is open to political exploitation. 
Where, in mainstream Hindi cinema, have we seen this history most fiercely exposed, fearlessly expounded upon, over a fiery debate (in the solid, final 40 minutes)? 
Dharmputra (1961)—a rare, intensely political film then (available on YouTube), spanning the growing Hindu-Muslim split in British India, specifically between 1925-47. Peaking with war-cries, "Hindi, Hindu, Hindustan," at one end, "Lekar rahenge Pakistan," at the other. 
Directed by? King of romance, late Yash Chopra, founder of Yash Raj, producers of GIF. Dharmputra was produced by Yash's brother, B R Chopra, himself a product of Partition, displaced from Lahore. 
He would've seen, first-hand, the human price of hate, when even languages don a religion, let alone borders, lives, and millions of homes, sometimes, so far apart. It's not that religion is a race (although so what, even if it was). It's foremost a belief, or an idea, isn't it?
What's Dharmputra about? Well! A young, practicing brahmin man, with strongly held prejudices against Muslims, that ultimately descends to serious bloodthirst: "a kattar Hindu," as his adoptive Hindu mother (Nirupa Roy) labels him. He's nothing like his inherently genial, pluralistic parents. Which, in my experience, isn't true for most fanatics.
The hero realises later, he was born Muslim, in fact. This changes his life, as a result. Starting with facing prejudices himself. This is how Shashi Kapoor made his Hindi film debut as an adult. Dharmputra, apparently, bombed at the BO. 
Probably a reason Yash Chopra never filmed a directly political film again. He did comment on Partition, metaphorically, with Waqt (1965): three siblings, separated, in an earthquake, that destroys their 
home/family, forever. 
GIF, such an unusual, hence audacious step-up for Acharya, isn't a proper political film, so to say, either. It's wrapped inside the usual, North Indian, small-town entertainer. Perhaps why it feels inorganic in parts. A little more or less of 'light entertainment' is fine. At least the theme is essential. 
The hero's empathy awakens once he gets identified as 'the other'. A Hindu man becoming Muslim gets shared as memes online, like a pejorative: "People are just attracted to negative stuff."
Kaushal's character delivers a climactic monologue on love, blood, family, humanism, eventually. There's the expected slow cap. No one joins in. Is that the filmmakers wondering aloud, whether few will watch this film, so why push? Or is it them thinking such movies best suited for OTT, anyway? Hard to tell.
Mayank Shekhar attempts to make sense of mass culture. He tweets @mayankw14
Send your feedback to mailbag@mid-day.com
The views expressed in this column are the individual's and don't represent those of the paper.
"Exciting news! Mid-day is now on WhatsApp Channels

Subscribe today by clicking the link and stay updated with the latest news!"
Click here!